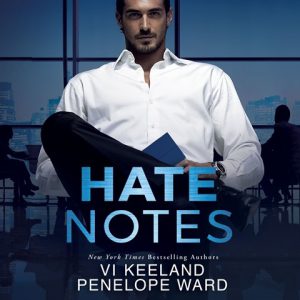 My most recent listen—HATE NOTES by Vi Keeland and Penelope Ward, read by Sebastian York and Lynn Barrington—proposes the millennial's version of a bucket list. Rather than making a to-do list motivated by terminal illness, the main characters accomplish adventures that simply make their lives richer and more fulfilling. Their list expresses gratitude and bravery as well as a good measure of silliness. Looking at other recent titles, I notice that they comprise a sort of audio bucket list. I've never lived in a small town with a large family circle, but thanks to the arch sweetness of Diana Luke in K.M. Jackson's AS GOOD AS THE FIRST TIME, I can experience that—and so can you!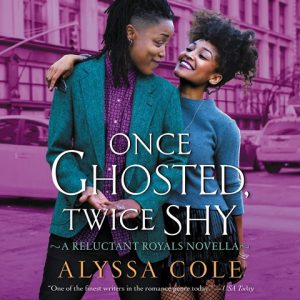 Wondering what dating apps are like? Laugh along with narrators Shayna Thibodeaux and Deacon Lee as they portray five college professors who give them a try in MY FAVORITE HALF-NIGHT STAND. Never visited Harry Potter World? Imagine it vividly through Joy Osmanski's reading of THE ACCIDENTAL BEAUTY QUEEN. Love New York City, but don't have time to visit? Travel the streets and try all the coolest restaurants with ONCE GHOSTED, TWICE SHY by Alyssa Cole, read by Karen Chilton. There's more than one way to cross items off a list, which is why we always love our listening.
Listen through this list!
HATE NOTES
by Vi Keeland and Penelope Ward, read by Sebastian York and Lynn Barrington
Brilliance Audio
AS GOOD AS THE FIRST TIME: Sugar Lake, Book 1
by K.M. Jackson, read by Diana Luke
Recorded Books
AudioFile Earphones Award
MY FAVORITE HALF-NIGHT STAND
by Christina Lauren, read by Shayna Thibodeaux and Deacon Lee
Simon & Schuster Audio
THE ACCIDENTAL BEAUTY QUEEN
by Teri Wilson, read by Joy Osmanski
Simon & Schuster Audio
ONCE GHOSTED, TWICE SHY: A Reluctant Royals Novella
by Alyssa Cole, read by Karen Chilton
Harper Audio