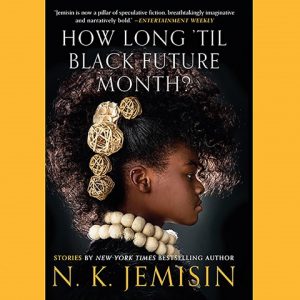 Do you ever just want to step back and take a quick break from reality? When work is crazy or the weather keeps me cooped up inside, I'm ready for a different world. Since I'm not a NASA astronaut and I can't seem to time travel or walk through a mirror into an alternate universe, I escape with the help of speculative fiction, one of my favorite audiobook genres.
If the term speculative fiction is new to you, it's just a fancy term for novels that feature a departure from life as we know it. The genre includes science fiction, time travel, fantasy, and alternate history as well as all things paranormal (vampires, werewolves, and demons).
Although I find it hard to resist a good dystopian listen (I'm gathering survival tips, just in case), today's audiobook recommendations highlight the scope of speculative fiction and introduce you to excellent performances. In fact, all five titles featured here were Earphones Award winners.
Take a Chance on a New Series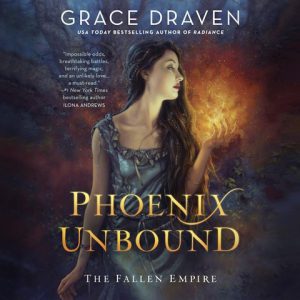 If you like a little slow-burn romance and a tough female lead mixed with a good fantasy, then give Grace Draven's PHOENIX UNBOUND a try. In the first installment of the Fallen Empire series, narrator Katharine McEwan guides listeners through several civilizations as our heroes sword-fight their way past enemies to reclaim their power (both political and magical), all while slowly falling in love.
New Orleans has a reputation for magic and hoodoo and is the setting for Bryan Camp's Crescent City series, which starts with THE CITY OF LOST FORTUNES. This urban fantasy stars Jude, who must use his ability to find lost things to help solve a crime and save the city from disturbances in the realm of magic. Narrator Korey Jackson captures Jude's personality and inner dilemmas and brings a vibrancy to the descriptions of NOLA.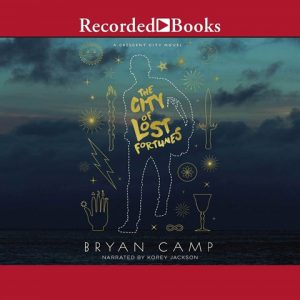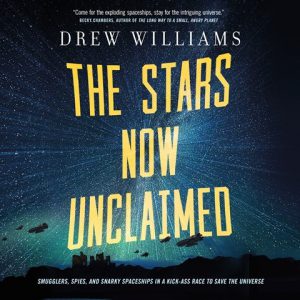 I love a good space opera (think: Star Wars) and have THE STARS UNCLAIMED, by Drew Williams, on my winter listening list. In this opener of the Universe After series, we follow war veteran Jane as she, her talking space ship, and the various creatures in her alliance attempt to save the universe from those bent on evil. Narrator Brittany Pressley nicely delivers the banter and humor and keeps us engaged throughout this action-packed audiobook.
Listen to a Standalone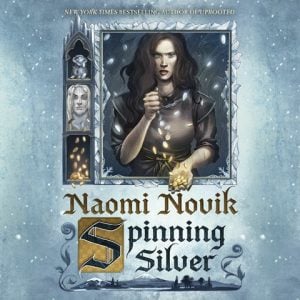 Naomi Novik's SPINNING SILVER is a wonderful retelling of the Rumpelstiltskin story set in Russia and with additional themes of family and prejudice plus a love story or two. In this version of the familiar tale, there's a parallel universe, demons, kings, and peasants. Narrator Lisa Flanagan keeps all the voices distinct and helps build a mesmerizing atmosphere that will draw you in.
Attention science fiction fans, and especially those of you who love N.K. Jemisin's work: put HOW LONG 'TIL BLACK FUTURE MONTH?, performed by a cast of seven amazing narrators, in your listening queue without delay. The stories in this collection transport you to unique and future worlds and then plant you back in seemingly familiar territory (but don't get too comfortable). Many of the pieces feel more like novellas than stories, and each is brilliantly read by a single narrator.
Enjoy your escape, and I hope your reentry to the real world is a smooth one!