Whether you're missing being in the office or looking for an escape from your workplace, find a little magic with these five new romance audiobooks about falling in love on the job.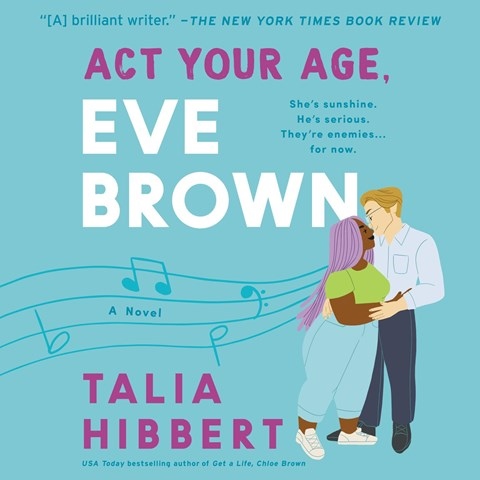 ACT YOUR AGE, EVE BROWN by Talia Hibbert and read by Ione Butler stars Eve, who has no idea which job would best suit her and quits at the first sign of failure. She ends up trying her hand as a chef at a Bed and Breakfast after she has a terrible interview and—accidentally—hits the owner with her car. Narrator Ione Butler plays up the humorous quality of Eve's workplace foibles while creating a believable connection between her and Jacob, the handsome and steely-voiced owner. Listeners who've loved getting to know Eve's sisters will be delighted to see them making appearances in this final audiobook in the Brown Sisters series.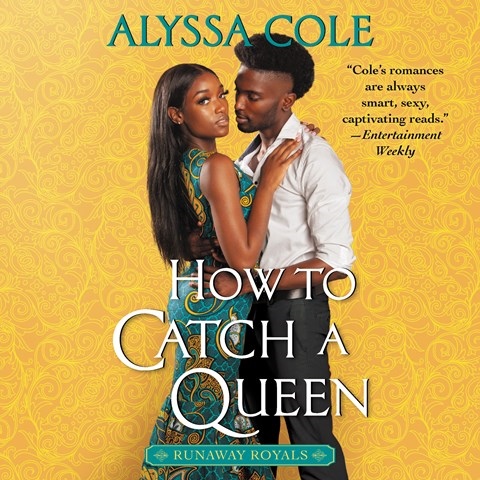 We've all heard lately that being royal is as much of a job as any other, albeit with special constraints. In HOW TO CATCH A QUEEN by Alyssa Cole, read by Karen Chilton, Sanyu, crown prince of Njaza, and his bride, Shanti, understand their marriage needs to work for the country, and any attempts at romance take a backseat to their official duties. But late-night meetings and shared attraction lead to them opening up about vulnerabilities and falling for each other. Chilton represents Shanti's strength and single-minded focus as she works toward her lifelong goal of being a queen, balancing the needs of the people of Njaza with Sanyu's goals.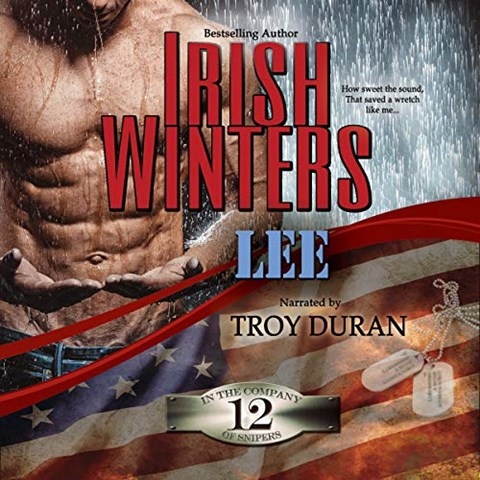 Hold onto your seat for nonstop action in LEE by Irish Winters, read by Troy Duran. Ex-Marine Lee Hart is on a mission in Afghanistan, where his job is a matter of life and death. He ends up protecting Tess Culver and falling for her larger-than-life personality. Narrator Duran has a gritty, gravely tough-guy voice for the male mercenaries and succeeds equally well with Tess's voice.
Rivals Emma and Rishi team up to work on an app project in India in THE MARRIAGE CODE by Brooke Burroughs, read by the narrating team of Soneela Nankani and Vikas Adam. Though they start out rivals, things turn romantic. Nankani's self-deprecating, smooth reading illuminates Emma's delights and fears in her new job while Adam nimbly switches between Indian and American voices.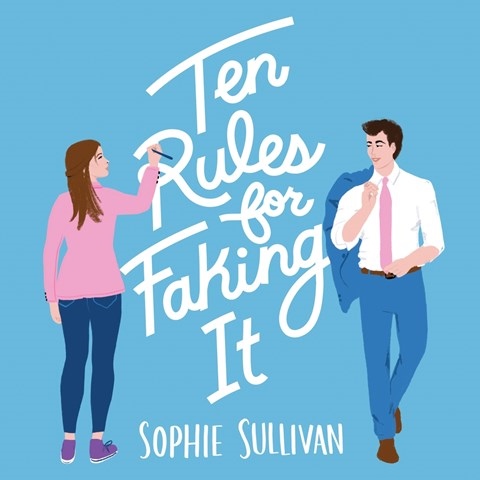 There's nothing like workplace drama to make an audiobook come alive. Everly experiences the ultimate hot mic incident when she reveals—on air—that she found out her boyfriend was cheating on her. When Everly's boss Chris convinces her to participate in a dating game, TEN RULES FOR FAKING IT are exactly what she needs to cope. This contemporary romance by Sophie Sullivan and read by Rebecca Gibel takes a wry, realistic tone that plays up Everly's awkward moments. Gibel enhances the experience with memorable character voices.