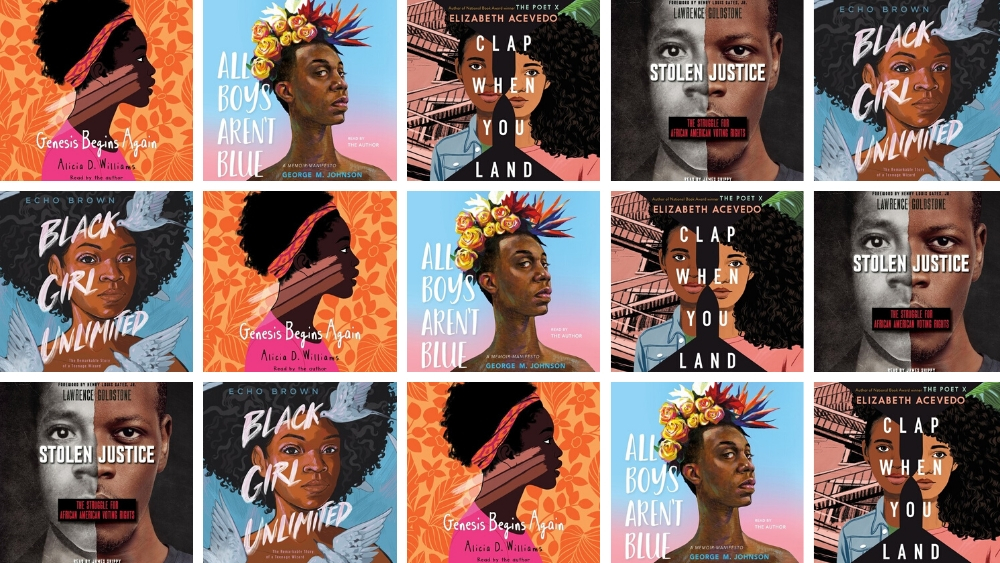 In the aftermath of George Floyd's murder, we are reminded that the Civil Rights movement was only a beginning here in the United States. We may have elected a Black man as president (twice), but the work for an anti-racist country cannot and should not stop there.
Audiobooks can help build bridges, understanding, and empathy while at the same time empowering and supporting Black authors and narrators. The following list of audiobooks can be used as starting point for talking to young listeners of all skin colors about a range of tough issues faced by those who grow up Black in America.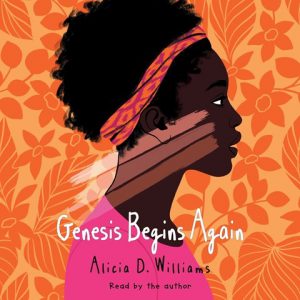 Author–narrator Alica D. Williams tells a much too common story in GENESIS BEGINS AGAIN. Genesis Anderson hates everything about her life, especially her dark skin. She doesn't want to look like her irresponsible father, who fails to pay the rent and drinks too much. Genesis, in fact, is willing to try just about anything to look more like her beautiful mother, with her lighter skin and softer hair. It isn't until a music teacher encourages Genesis's singing talent that she finds respect—from others as well as from herself. Williams's performance deepens the emotional impact of Genesis's pain and growing strength.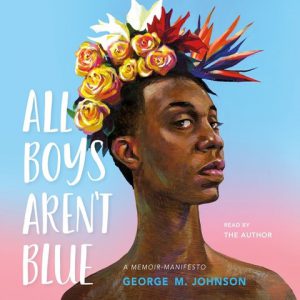 ALL BOYS AREN'T BLUE: A MEMOIR–MANIFESTO, written and read by George M. Johnson, explores the perfect storm of growing up Black, male, and queer in America. Despite a middle-class upbringing and expectations of a college education, Johnson wasn't protected from bullying, profiling, and other abuses. Johnson's conversational delivery reminds listeners that this is a personal story, though Johnson is not alone in seeking a place in contemporary society that allows for safety and comfort both as a Black man and as a member of the LGBTQ+ community.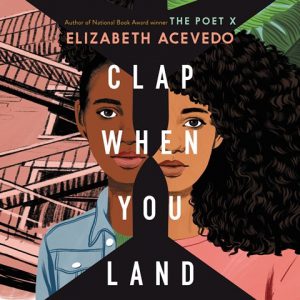 Elizabeth Acevedo co-narrates her free-verse novel CLAP WHEN YOU LAND with Melania-Luisa Marte. It's a story about half-sisters coming to terms with each other and with their late father. Camino, from the Dominican Republic, and Yahaira, from New York, meet each other only after their father's death. Acevedo and Marte highlight the different personalities of the girls as well as their mutual anger, grief, and love for the father neither of them truly knew. Other themes include family dynamics, sexual identity, and how socioeconomics and cultural expectations influence the hopes and dreams of the dark-skinned sisters.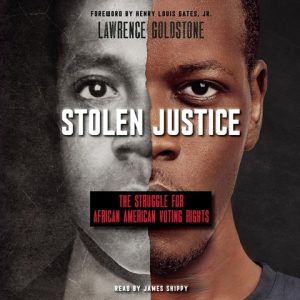 The subtitle of Lawrence Goldstone's STOLEN JUSTICE sums up the general topic of this nonfiction selection: "The Struggle for African American Voting Rights." Written with teenagers in mind, this audiobook outlines the arc of how the American Black population affected and has been affected by voting laws, from the Constitution to emancipation through the Civil Rights movement and up to today. Constitutional amendments and voting rights acts aside, racism at polling sites remains strong in both subtle and overt ways. James Shippy's performance increases the accessibility of this important audiobook, which provides the background and ammunition for the ongoing fight to make democracy available to all U.S. citizens.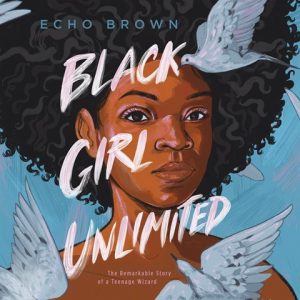 BLACK GIRL UNLIMITED, performed by author Echo Brown, uses magical realism to show how a Black girl from Cleveland, Ohio, finds a path through the dangers of her east-side community and around the roadblocks of the privileged west side, where she attends school. This semi-autobiographical account tackles a range of difficult themes, including broken families, sexual abuse, and depression. It is also a story of finding mentors and protectors and holding on to a ray of hope and strength in a world that seems to offer few choices and many closed doors. An often-painful story that should be heard by everyone.