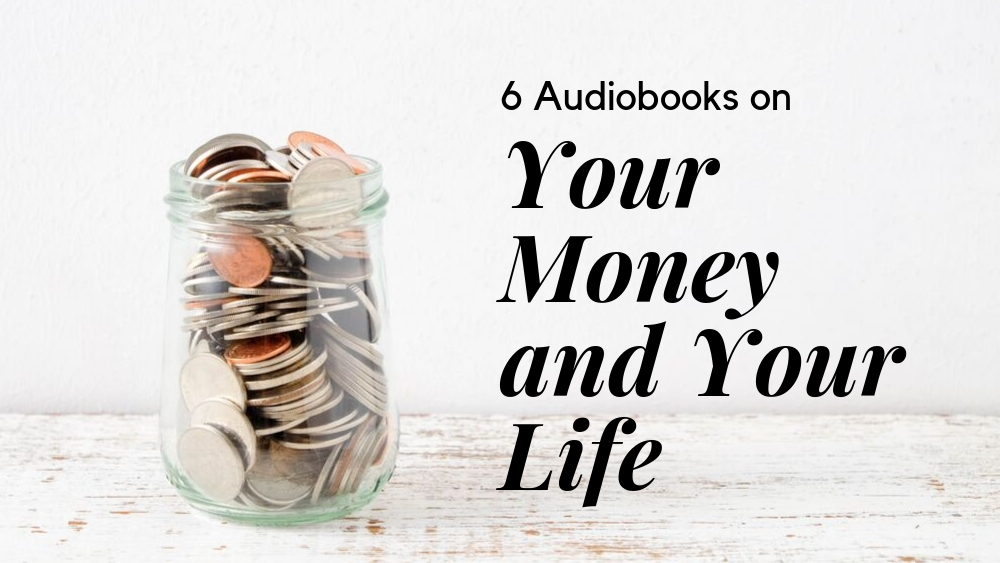 In the Zen-inspired audiobook HAPPY MONEY, Japanese personal growth expert Ken Honda has an interesting take on personal finance. He says money has positive or negative energy, depending on what that money is doing and how it impacts us. All of us have had the experience of having a bad feeling about money we've spent or received. That's unhappy money. Though smart people can try to evaluate these situations with their analytical skills, Honda's refreshing alternative is to look at them through the prism of a simple litmus test—just pay attention to the energy. Another audio that looks at financial management as an emotional affair is the smoothly narrated YOUR NEW MONEY STORY, by business coach David Kreuger. His focus is on how money decisions can be contaminated by self-defeating life scripts, compulsive optimism, and other psychosocial dynamics that sabotage our efforts to create financial stability.
The requirements of healthy finances are well known: Earn enough, spend thoughtfully, and invest wisely for the future. But like losing weight and other human aspirations, people often know what they should do but fumble when putting their knowledge into action. Personal finance is a complicated, high-stakes challenge that we can try to minimize but cannot avoid because our success or lack of it is so obvious to ourselves and others. Whether your struggles are between your ears or with the mechanics of budgeting or investing, we have an audiobook for you. Two of these learning audios were narrated so smoothly that they won Earphones Awards; all of these narrators are enjoyable interpreters. They make it easy for you to connect with the authors' ideas and bring more happy money into your life.
More Listening
HAPPY MONEY: The Japanese Art of Making Peace With Your Money
by Ken Honda, read by Louis Ozawa Changchien
Simon & Schuster Audio
Powerful advice on how to think about money more clearly, balance our emotions about it, and use its energy in life-affirming ways.
YOUR NEW MONEY STORY
by David Krueger, read by Edward Bauer
Vibrance Press
AudioFile Earphones Award
Effective audio advice on how to overcome limiting psychological beliefs around money, helping listeners create brighter expectations, concrete strategies, and discipline around money.
CLEVER GIRL FINANCE
by Bola Sokunbi, read by Bola Sokunbi
Gildan Media LLC
Bola Sokunbi uses examples from her own family to illustrate how women can learn to talk about money more openly, earn more of it, clean up debt chaos, and build wealth.
WHAT MATTERS MOST
by Chanel Reynolds, read by Erin Bennett
Harper Audio
AudioFile Earphones Award
A wake-up call for people who don't prepare for death, with a compassionate performance from Erin Bennett.
SCAM ME IF YOU CAN
by Frank Abagnale, read by Jason Culp
Penguin Audio
Get advice from the security expert and former con man who inspired the movie Catch Me If You Can.
BAD WITH MONEY: The Imperfect Art of Getting your Financial Sh*t Together
by Gaby Dunn, read by Gaby Dunn
Simon & Schuster Audio
The comedian and financial podcaster shares her adventures, advice, and commentary, delivered perfectly for her Millennial and Gen Z audience.
Adapted from AudioFile Magazine's Oct/Nov 2019 Issue.