Listening to a completed YA fantasy or sci-fi series is the perfect way to get the full story without having to wait for the next installment. Check out these recently concluded series on audio to get your 2023 listening journey off to a great start.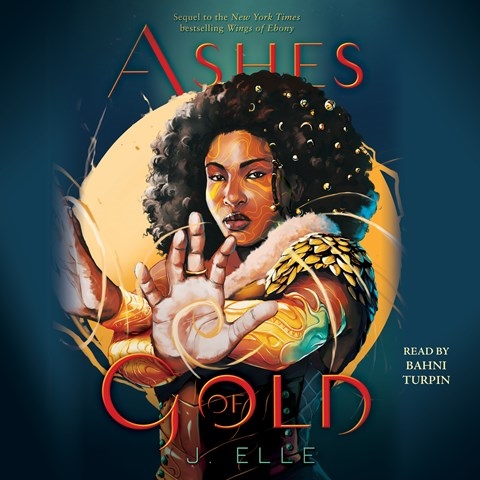 In the exciting conclusion to the WINGS OF EBONY duology, Bahni Turpin immerses listeners back into the rich setting and magic of Ghizon in ASHES OF GOLD. Rue, a powerful Black teen, is determined to return magic to the Ghizoni people. Turpin adopts a variety of accents and tones, building a cast of distinct characters with vivid personalities. Her characterizations capture insecurities, privilege, and allyship with the sensitivity and realism they deserve. Turpin delivers dramatic action scenes with high intensity, and warm scenes with room to linger.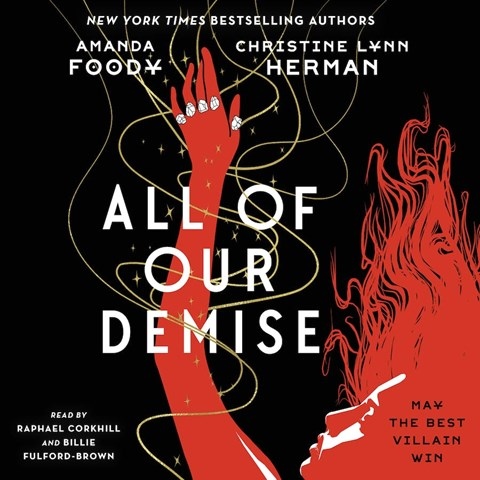 The All of Us Villains duology concludes with ALL OF OUR DEMISE, narrated by Billie Fulford-Brown and Raphael Corkhill. Seven families compete in a deadly tournament to determine who will control the only high magick in the world. Corkhill narrates Alistair and Gavin's perspectives, enlivening their hunger for power, anger, and mistrust as they fight to win. Fulford-Brown narrates Isobel and Briony's perspectives with determination mixed with fragility as they plot to destroy the tournament completely. The duo's pacing intensifies the twisting, exciting narrative in this hard-to-pause series.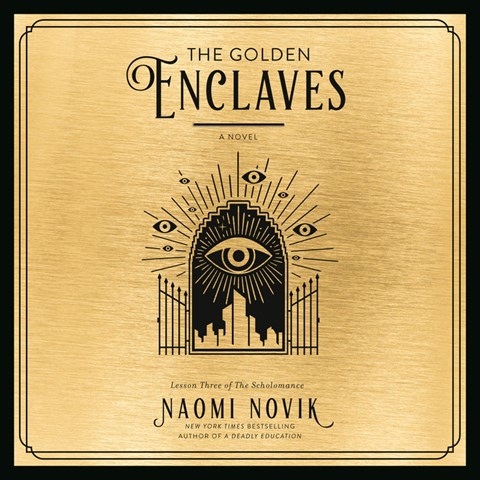 THE GOLDEN ENCLAVES, the conclusion to the DEADLY EDUCATION trilogy narrated by Anisha Dadia, sees powerful teenage witch El desperate to save the entire wizarding world. Heartbroken, she must charge up her dark magic and build powerful alliances to have any hope of saving the people she cares about and surviving the monsters that threaten her. Dadia leans into El's exasperation and sarcasm as she navigates a world full of danger around every turn and filled with incompetent leaders. Dadia gives characters distinct voices and accents, speaking mainly in a youthful English accent.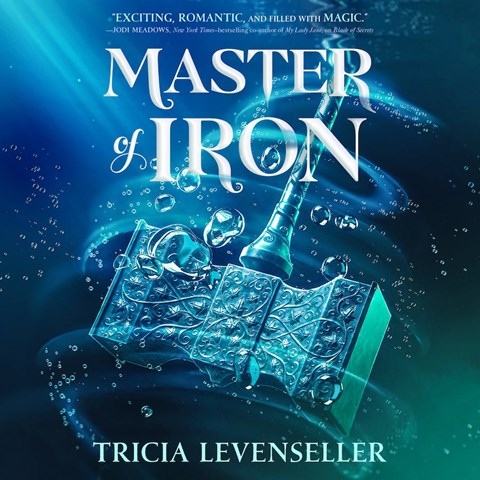 MASTER OF IRON concludes the Bladesmith duology that opened with BLADE OF SECRETS, narrated by Emily Ellet. Ziva's magical blacksmithing skills make devastatingly powerful weapons, earning her attention from warlords and princes with deadly ambitions. Ellet's vocal versatility captures sinister villains, budding romance, and Ziva's uneasy thoughts as she spirals through social anxiety. Her performance realistically portrays Ziva's unflinching desperation to protect her loved ones, adding tenderness and authenticity to her pain and passions. A notably empathetic series.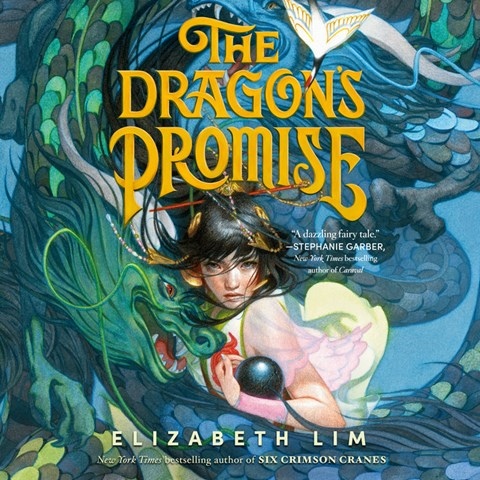 For an especially magical listen, Emily Woo Zeller's Earphones Award-winning performance in the SIX CRIMSON CRANES duology shines. In THE DRAGON'S PROMISE, Shiori must navigate the complex politics of the kingdom of dragons and bravely fight through the demons that desire her blood in order to return her stepmother's cursed pearl to the dragon that once owned it. Zeller's signature versatility vividly portrays a variety of humans, as well as snarling dragons, sinister demons, and the high-pitched paper bird, Kiki. Her emotional intensity adds layers of heartache and joy in equal measure, and guarantees a memorable performance for any listener.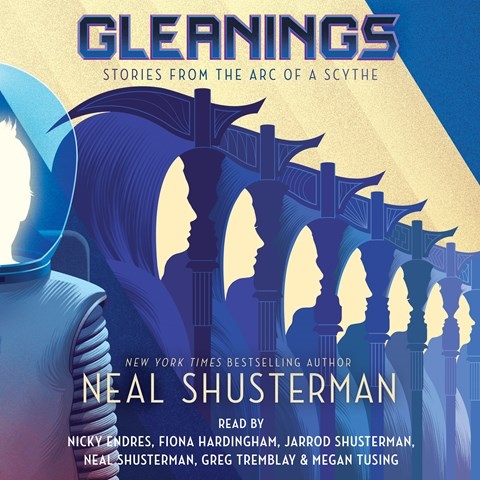 GLEANINGS is a short story collection that returns to the highly popular Arc of a Scythe series that started with SCYTHE, seeing the return of Earphones Award-winner Greg Tremblay with a few more voices added in, including author Neal Shusterman. Human Scythes control the population through supposedly objective executions in the postmortal world run by the Thunderhead, a benevolent artificial intelligence. The original trilogy hooked listeners instantly thanks to Tremblay's impeccable, consistently paced narration, and he brings those same vocal skills to this newest collection. Shusterman narrates with a comforting, warm inflection, introducing new characters and uncovering the hidden histories of others. Fiona Hardingham's wit and English accent bring a particularly spirited short story to life. It's a pleasant and rewarding listen that follows an exciting series.