Are you a fan of science fiction and fantasy audiobooks? Our newly-crowned Golden Voice narrators have done phenomenal work in these genres.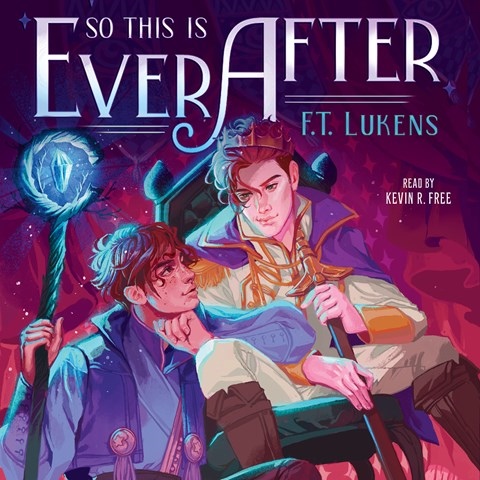 Kevin R. Free narrates the charming YA romance SO THIS IS EVER AFTER, perfectly aligning his tone and style with the shenanigans of the plot. Arek is crowned king after completing his prophesied destiny, having saved the kingdom from its evil ruler. But there's a magical catch: Arek must marry by his eighteenth birthday or lose his life. Desperate and low on time, Arek's antics are earnest as he attempts to woo his friends, and Free's depictions of the painfully wrong results will leave listeners laughing out loud with his perfect comedic timing. Each character is given a unique voice, and Free uses various pitches, tones, and accents to capture a wide range of personalities.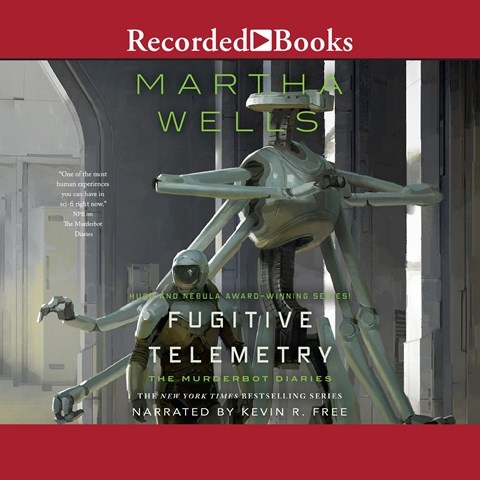 One of my favorite audiobook series of all time is the Murderbot Diaries, also narrated by Free, who perfectly conveys the dry sarcasm of its main character. FUGITIVE TELEMETRY, the sixth in the series, starts when Murderbot, a self-aware security bot that would much rather watch soap operas than interact with humans, discovers a dead human on Preservation Station. This presents a curious anomaly, since Preservation Station's threat assessment value is nearly the same as that of an uninhabited planet—that is to say, low. Free embodies Murderbot's pessimism and grumpy attitude while engaging listeners with its anxiety, resulting in a portrayal that highlights its inherent humanity. This series has earned Free several Earphones Awards, and the upcoming seventh audiobook in the series, releasing this November, is highly anticipated.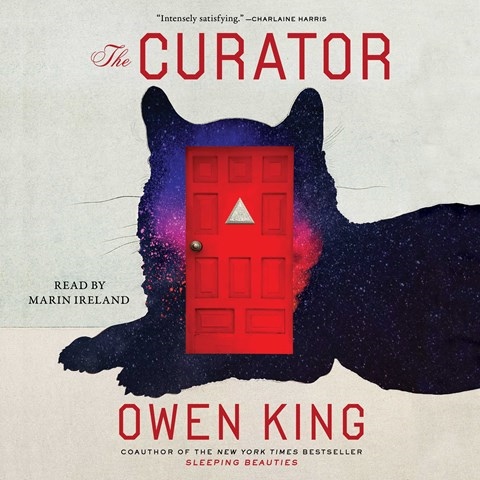 Marin Ireland's narration in THE CURATOR brings to life an extensive cast of characters in this Dickensian fantasy tale. Dora is searching for the truth behind her brother's death, accepting a job as the curator of the forgotten museum next door to the facility her brother used to work at. Devastated by conflict, revolutionaries and citizens suffer in their unnamed city that reveres cats. Ireland adjusts her tone to portray a range of ages and genders, modulating between characters with unique accents and mannerisms that vividly distinguish even minor characters. This intriguing audiobook unfolds slowly, and Ireland's clear narration keeps listeners on track as details connect and plots resolve.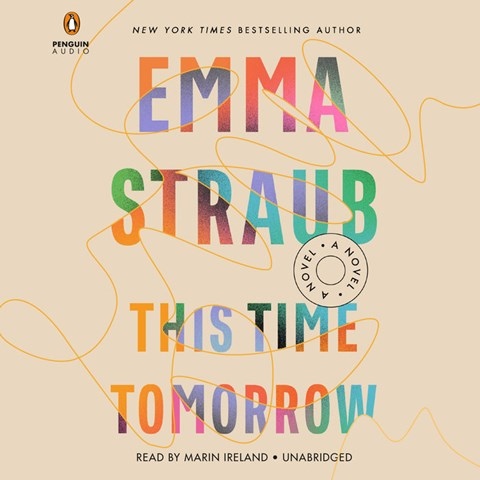 My ears devoured Ireland's addicting performance in THIS TIME TOMORROW as soon as I could get a copy. Alice falls asleep on the eve of her 40th birthday, mostly satisfied with her life but unhappy that her father is dying. When she wakes up, she's 16 again, and the opportunity to travel back and forth in time means spending more time with her father and creating lasting changes to her present life. Ireland's performance echoes the emotional impact of the plot, tugging listeners by their heart strings as Alice tackles big questions and finds what makes life meaningful. Ireland's voices for teens and adults alike and skilled pacing earned her an Earphones Award for this audiobook.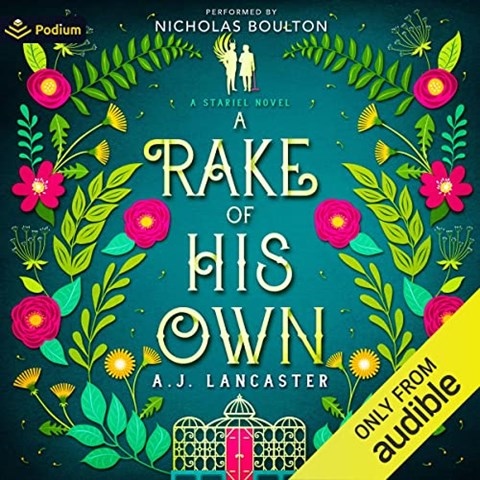 Nicholas Boulton's smooth performance in A RAKE OF HIS OWN perfectly suits this murder mystery/ enemies-to-lovers fantasy. All Marius wants is to finish his botany studies, but then a naked Prince Rakken appears in his bedroom right before a dead body is found in Marius's greenhouse. Marius and Rakken have a troublesome history, but neither can resist the romantic tension brewing between them as they work together. Voiced with a bit of bluster, Marius is awkward and self-conscious, guarding his heart. As a fae prince, Rakken's voice is low and dignified, even when he uses snark to hide how besotted he is with Marius. Boulton's gentle narration is soothing to the ears, and his vocal versatility perfectly delivers the sparkling banter between Marius and Rakken.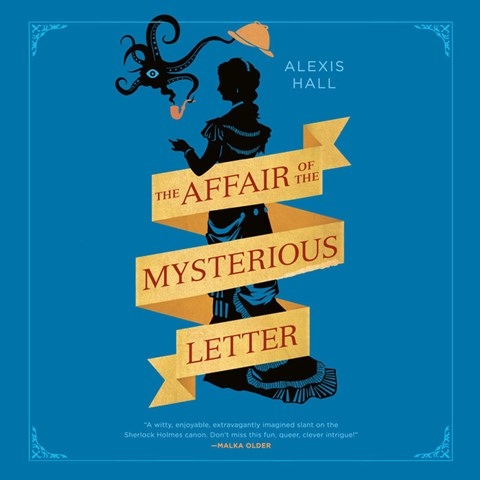 This queer take on Sherlock Holmes twists some familiar characters. Boulton's narrative approach to THE AFFAIR OF THE MYSTERIOUS LETTER is whimsical, perfectly portraying its charming humor. After fighting a war in another universe, Wyndham returns to the city and finds his place as the housemate to Ms. Shaharazad Haas, a consulting sorceress. Her former lover seeks out Ms. Haas for help solving a case of blackmail, and along with Wyndham, the two investigate the magical places and creatures around them. Boulton's voice for Ms. Haas captures her volatile temperament, clearly conveying her straightforward approach as she connects the clues in front of her. His vocal versatility shines as he modulates between criminals, pirates, vampires, and gods.