Looking for an immersive and fantastical listen? These performances of recent fantasy audiobooks will transport you into worlds full of magic and adventure.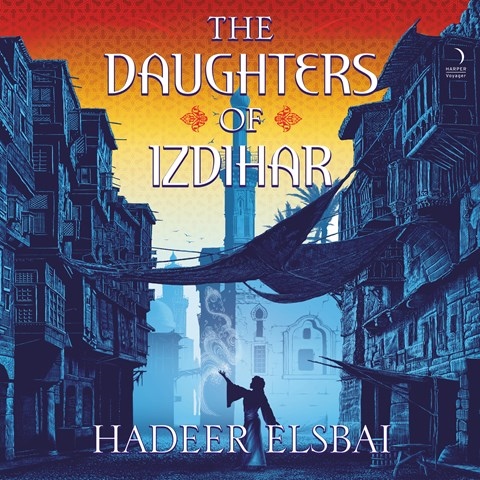 The first of a debut duology, Hadeer Elsbai's THE DAUGHTERS OF IZDIHAR offers an Earphones Award-winning performance. Narrators Priya Ayyar and Nikki Massoud deliver a story of two women from completely opposite backgrounds with the same goal—freedom to control their own lives. Nehal, portrayed by Ayyar, is a waterweaver and aristocrat forcibly married to a wealthy merchant. Her chapters are crisply voiced with aggression and arrogance, especially toward the lower class, reflecting her hotheadedness. Giorgina, voiced softly by Massoud, is an earthweaver with uncontrollable powers and no prospects. Giorgina is used to oppression, and her chapters quiver with her timidness until she gradually gains strength when she is drawn into a radical women's rights group.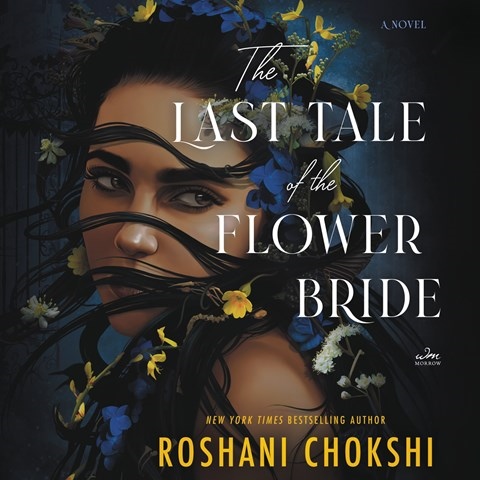 A beautifully narrated gothic fantasy, Roshani Chokshi's THE LAST TALE OF THE FLOWER BRIDE is an atmospheric listen that weaves darkness and fairy tales together. Steve West's rich voice and British accent give voice to the unnamed bridegroom, a story scholar promised his new bride's heart in return for never inquiring about her past. Sura Siu narrates Azure's chapters, set in the past. The mystery behind Azure's disappearance slowly unfolds between chapters, performed with tenderness by Siu and dark curiosity by West.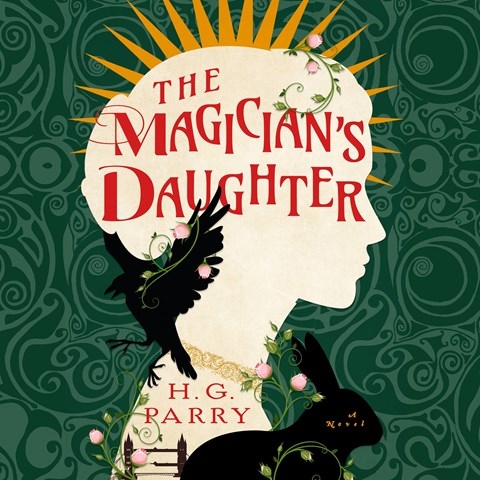 Rose McPhilemy's performance in H.G. Parry's THE MAGICIAN'S DAUGHTER immerses listeners in a lush historical fantasy. Biddy, voiced with youthful eagerness, was shipwrecked onto the island of Hy-Brasil and raised in solitude by the magician, Rowan. McPhilemy gives Hutchincroft, Rowan's nurturing rabbit familiar, a British lilt, while Rowan has an Irish accent and a rough tone. Rowan's refusal to let Biddy leave frustrates her, especially since he travels to the mainland whenever he pleases. When he doesn't return one night, Biddy must discover the truth about the disappearance of magic from the world outside her isolated island. McPhilemy's versatile performance earned an Earphones Award.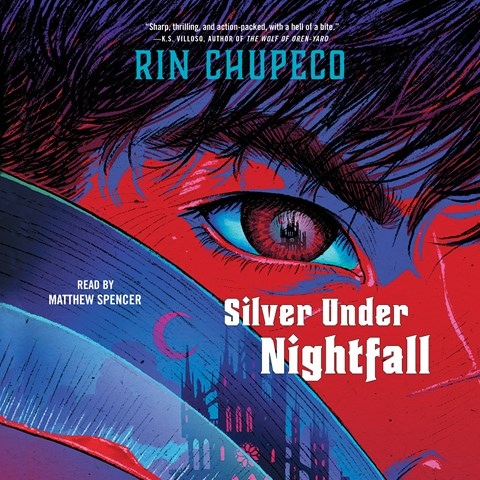 Matthew Spencer narrates Rin Chupeco's SILVER UNDER NIGHTFALL with a British accent and an air of aristocracy. Remy is surrounded by rumors that he is half-vampire, and despite his work to hunt down rogue vampires, he is an outcast. When a newly unleashed virus creates a bloodthirsty mutant vampire breed, Remy must team up with two other vampires to uncover the truth. Spencer's narration guides listeners through a plot full of sinister intrigue and unexpected, passionate polyamorous romance. His impressive pacing ramps up the tension as the mystery unfolds.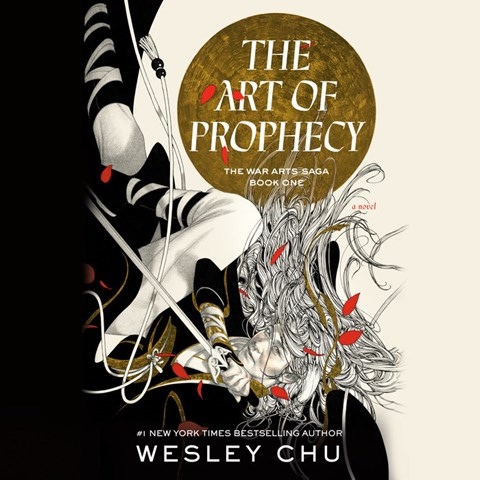 Narrator Natalie Naudus shines in THE ART OF PROPHECY, the first in Wesley Chu's epic fantasy series set in an alternate China and full of martial arts. Jian is the chosen one in a prophecy that promises he will one day defeat the Eternal Khan, spoiled and celebrated since birth. Naudus voices him with a touch of melodrama as he shifts from spoiled brat to indignant student of war artist Taishi. Naudus gives Taishi a commanding voice that embodies her strength and iron will. She must somehow shape Jian into the hero that legend demands. Naudus earned an Earphones Award for her distinct voices and delightful banter between characters.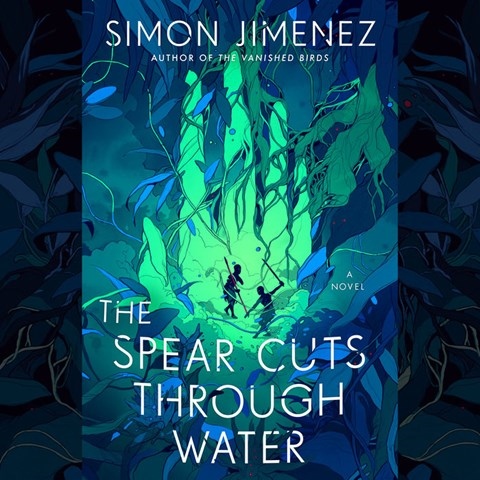 Joel de la Fuente's skillful, lyrical narration grounds listeners in Simon Jimenez's THE SPEAR CUTS THROUGH WATER, a sweeping fantasy told in an oral storytelling style which switches between first-, second-, and third-person points of view. Jun, grandson of the emperor, and Keema, a disabled outcast riddled with guilt, are tasked with escorting the dying Moon goddess as she flees from her children, the Three Terrors, who will stop at nothing to obtain her power. De la Fuente's immersive narration embodies a wide cast, including seemingly insignificant background characters, giving a unique voice to each and emotionally connecting to their malice, their paralyzing fear, and their passionate desires. His performance in this atmospheric audiobook received a well-earned Earphones Award.