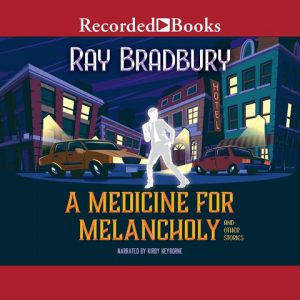 When life is going full tilt — the kids back to school, those two and a half deliverables due by the end of September, and the realization that you haven't done a thing about your sister's birthday, which is tomorrow — that's when you need a great, short audiobook. Or an audiobook full of great shorts. I recommend the following 6 new story collections. They will divert, inform, and entertain you. Whether you listen while commuting or sorting the laundry at midnight, they will bring you calm and give you a sense of control, however fleeting.
Let's start with Ray Bradbury because it's September and I first read this master of humanist science fiction during my first semester in college.  Kirby Heyborne's Earphones Award performance of the thirty one short (short!) pieces in A MEDICINE FOR MELANCHOLY AND OTHER STORIES offers lovely pacing and an amazing range of accents for the characters to whom strange and wondrous things happen. This collection might make us young again, and if already young, might give us hope. And a smile. Always a smile.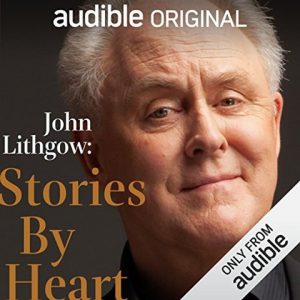 John Lithgow's reading of STORIES BY HEART by American and British humorists Ring Lardner, P.G. Wodehouse, and Lithgow himself are also smile-inducing and Earphones Award-winning. He goes to town on Lardner's classic about a talkative barber and Wodehouse's "Uncle Fred," who dumps himself on unsuspecting strangers during a rainstorm. Then he finishes up with his own funny memories of traveling in summer stock theater with his parents. You can always listen twice.  Laughter is good for everything.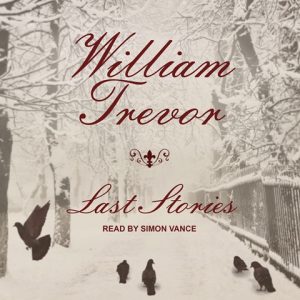 LAST STORIES by the modern master of short fiction, and Irish great, William Trevor also should be heard more than once. Not because he was funny, which he was, although he was more often wry. But because he liked to collect bits of plot by eavesdropping in the park, and then turned the snippets into story-arrows aimed at our hearts. For lovers and losers, the hopeful and despairing, the religious and non-believer; it's all here. As is Simon Vance's performance, which is perfect.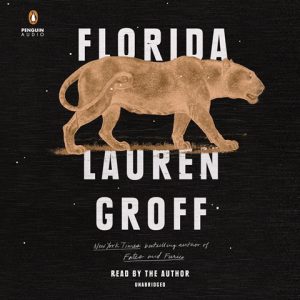 Lauren Groff's FLORIDA is as dangerous and enticing as the panther on the cover. The book just made the Fiction longlist for the National Book Awards, and it won an Earphones Award for her performance of the audiobook, which is also impressive. It's full of richly told tales of the people and other creatures who live in Florida's swampland. I was reminded of the one time I got slightly lost in the Everglades—so green, beautiful, and menacing. This is an intense collection, perfect for dipping in and out of.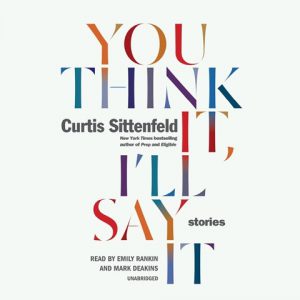 What do middle-aged, middle-class white folks think about when they're inside their heads?  They doubt, that's what, and then they try to reassure themselves with head-shaking results.  Curtis Sittenfeld, author of SISTERLAND, AMERICAN WIFE, and other novels, has captured it to perfection in the ten witty, sharp, and closely observed stories in YOU THINK IT, I'LL SAY IT. They are made even more exquisite by Emily Rankin and Mark Deakins's Earphones Award performances.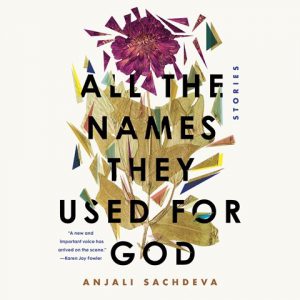 Let's end with Anjali Sachdeva's ALL THE NAMES THEY USED FOR GOD, a mind-bending debut collection about people in search of the transcendent. Aren't we all? From a man in love with a mermaid to a reimagining of the Nigerian schoolgirls kidnapped by Boko Haram, Sachdeva has written what Anthony Doerr describes as a gorgeous fusing of science, myth, and imagination. The Earphones Award performances by Cassandra Campbell, Will Damron, Jorjeana Marie, Macleod Andrews, and Zaineb Jah are every bit as wonderful.