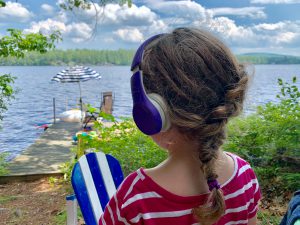 I have always said that the best thing about summer vacation is the unlimited time to get lost in books, and these audiobooks will help kids do just that. They are wonderful, immersive stories, perfect for family listening in the car on a long trip, a chapter a night before bed, or a rainy day with nothing to do. P.S. If your child struggles with summer reading assignments, I recommend grabbing the audiobook and listening together as a family. It's not cheating, and your child will have the added advantage of being able to talk to you about the book. Win-win!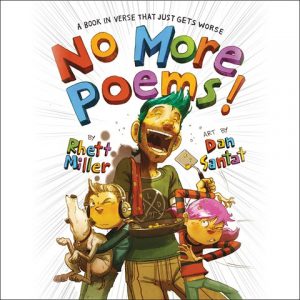 NO MORE POEMS! A Book in Verse That Just Gets Worse 
by Rhett Miller, read by Nick Offerman
Hachette Audio, Ages 6+ 
Nick Offerman's low tone adds debonair mischief to this collection of Shel Silverstein-esque poems about child-related matters from sibling rivalry to "potty karate." Offerman's enticing interpretations will have children and adults laughing out loud.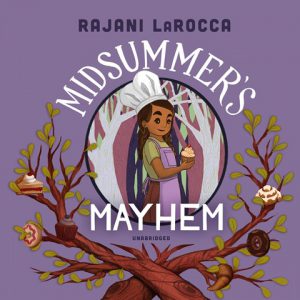 MIDSUMMER'S MAYHEM
by Rajani LaRocca, read by Ariana Delawari
Blackstone Audio, Ages 8+ 
In this delicious spin on Shakespeare's A Midsummer Night's Dream, 11-year-old Mimi wants to win the baking contest held by the interesting new bakery in town, but her recipes are having bizarre effects on her family. Ariana Delawari portrays Mimi as a realistic, relatable heroine amidst the magical mayhem in her large family.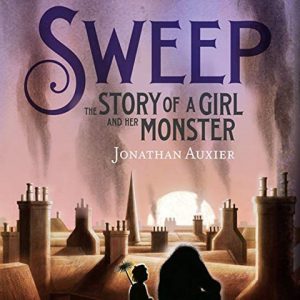 SWEEP: The Story of a Girl and Her Monster
by Jonathan Auxier, read by Sarah Coomes
Audible, Inc., Ages 8+
AudioFile Earphones Award
Sarah Coomes immerses listeners in the Dickensian London setting of this stunning story that weaves historical fact with fantasy. Nan, a chimney sweep living a terribly harsh life, discovers that a friendly golem has been sent to keep her company and protect her. Listeners will revel in Nan's courageous, uplifting story.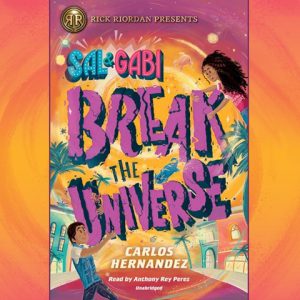 SAL AND GABI BREAK THE UNIVERSE
by Carlos Hernandez, read by Anthony Rey Perez
Listening Library, Ages 8+
AudioFile Earphones Award

What would you do if you had the power to reach through time and space and retrieve anything you want? Sal has created tears in the universe through which he brings in objects from other worlds. But it gets out of hand in this sci-fi adventure. Narrator Anthony Rey Perez dives in and out of English and Spanish, and skillfully maintains the fast pace of this entertaining listen.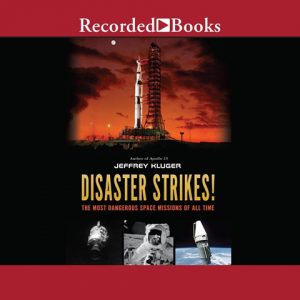 DISASTER STRIKES!: The Most Dangerous Space Missions of All Time
by Jeffrey Kluger, read by L.J. Ganser
Recorded Books, Ages 8+
L.J. Ganser's journalistic tone makes listeners feel like we are hearing a thrilling live broadcast of each of these twelve harrowing space mission failures. He brings us behind the scenes to mission control, and even into the cockpit of some of the most infamous space disasters in history, from Apollo 13 to the 1986 Challenger space shuttle explosion. Aspiring astronauts will be on the edges of their seats.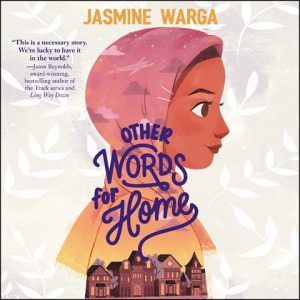 OTHER WORDS FOR HOME
by Jasmine Warga, read by Vaneh Assadourian
Harper Audio, Ages 10+
AudioFile Earphones Award
Vaneh Assadourian's rich, lilting voice embodies 12-year-old Syrian refugee Jude's mixed emotions as she struggles gracefully to adjust to her new home and school. Anyone who has felt like an outsider will relate to Jude's search for belonging.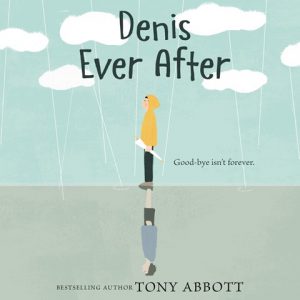 DENIS EVER AFTER
By Tony Abbott, read by Kirby Heyborne
Harper Audio, Ages 10+ 
Twelve-year-old Denis (a ghost) teams up with his surviving twin brother to investigate his own mysterious death five years earlier. Kirby Heyborne convincingly portrays the grief, confusion, and heartrending emotions as the characters solve the mystery and come to terms with Denis's death.