Listening to audiobooks together is a wonderful way for families to share quality time. Experiencing a beloved story with parents creates a priceless connection and memories for the littlest listeners to treasure. While you can never go wrong with a tried-and-true classic, here are a few recent recommendations for listening with younger kids, ideally with the picture book in hand.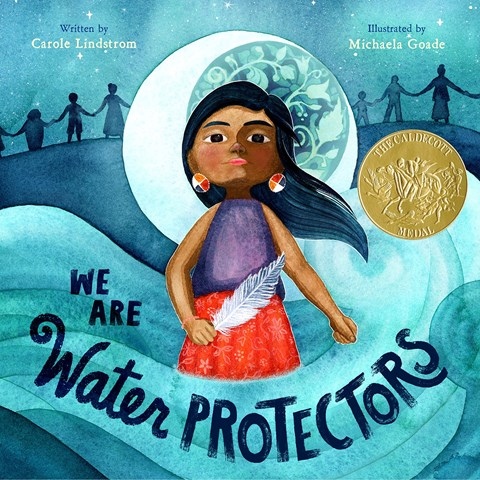 WE ARE WATER PROTECTORS
by Carole Lindstrom, read by Carole Lindstrom
Weston Woods Studios, Ages 4-6
Indigenous author and narrator Carole Lindstrom's book was written in response to the construction of the Dakota Access Pipeline, and this compelling audio production will encourage young listeners to become stewards of the Earth. Lindstrom voices an Indigenous child as she boldly stands up to the "black snake" that threatens her community's water resources. A captivating musical score and natural sound effects complement Lindstrom's narration.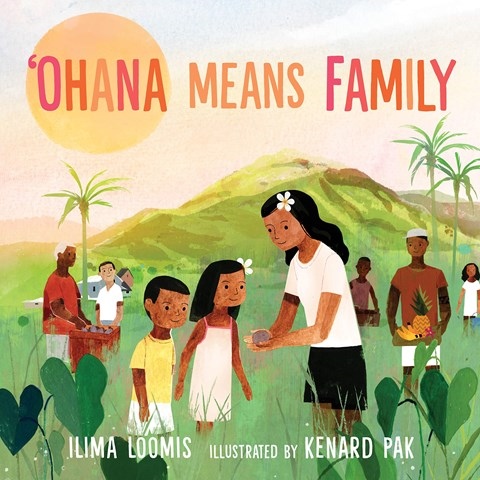 'OHANA MEANS FAMILY
by Ilima Loomis, read by Hōkūao Pellegrino, Lois Leinani Whitney, Ilima Loomis
Live Oak Media, Ages 4-6
The authentic dialect of each narrator elevates this audiobook off the printed page and transports listeners to the Hawaiian countryside as a family prepares the poi for a traditional farm-to-table lū'au. Traditional music and vibrant sound effects round out the island atmosphere.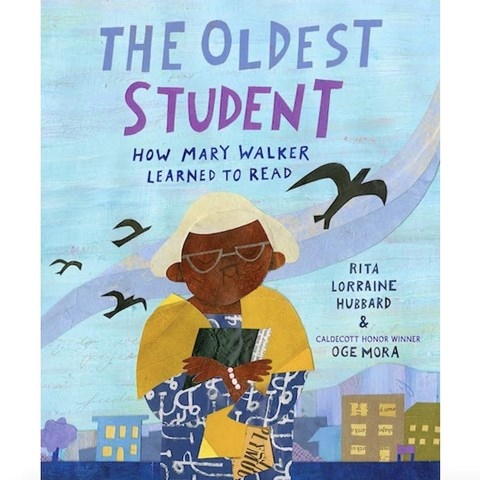 THE OLDEST STUDENT: How Mary Walker Learned to Read
by Rita Lorraine Hubbard, read by Nikki M. James
Weston Woods Studios, Ages 4-6
Hauntingly beautiful music and creative sound effects enrich this unforgettable real-life story of Mary Walker, who, at the extraordinary age of 116, finally fulfilled her lifelong dream of learning to read. James's bright, clear voice perfectly captures Mary's tenacious spirit.
OVERGROUND RAILROAD
by Lesa Cline-Ransome, read by Shayna Small, Dion Graham, Lesa Cline-Ransome [Note]
Live Oak Media, Ages 4-6
The rumble of train tracks and the twangs of a banjo set the scene for this audiobook tracing one family's journey north during the Great Migration. Shayna's voice reflects a young Black girl's mingled anxiety and joy at trading life on a tenant farm for a new life in New York. Dion Graham's booming voice calls out as the conductor.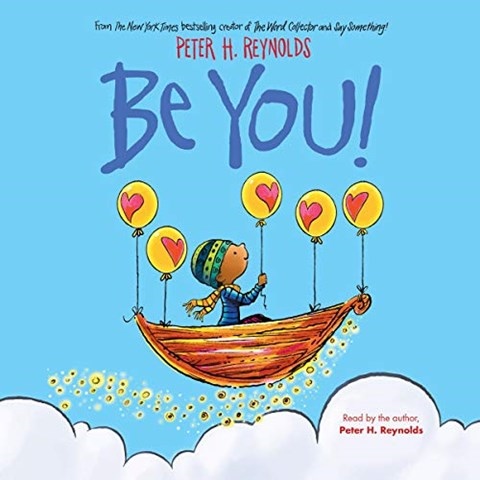 BE YOU!
by Peter H. Reynolds, read by Peter H. Reynolds
Weston Woods Studios, Ages 4-6
In a gentle, friendly tone, author/narrator Peter Reynolds reaches out to listeners with words of encouragement in this guidebook for young listeners seeking to be themselves amid life's challenges. Original music differentiates the sections, heightening the inspirational effect and adding to the exuberance.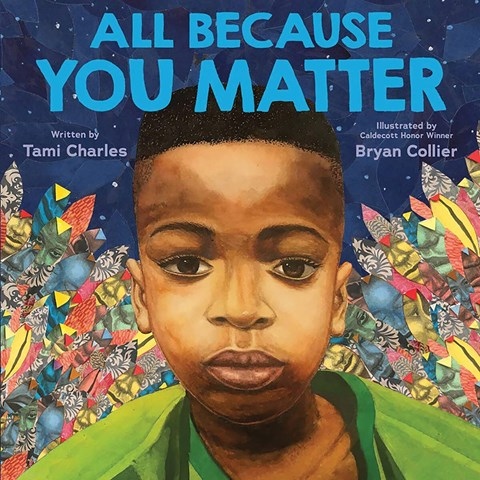 ALL BECAUSE YOU MATTER
by Tami Charles, read by Tami Charles
Weston Woods Studios, Ages 4-6
In this is touching read-along for families, children are told in no uncertain terms that they matter. Charles's narration is gentle and kind, with music changing in mood as the audiobook moves through various scenes encouraging Black children to be resilient in the face of life's difficulties.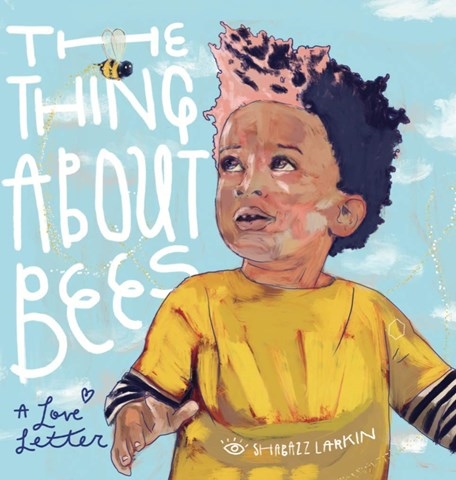 THE THING ABOUT BEES
by Shabazz Larkin, read by Shabazz Larkin, Legend Larkin, Royal Larkin, Ashley Larkin
Live Oak Media, Ages 4-6
Shabazz Larkin narrates this nonfiction audiobook with warmth as he joyfully describes the important role that bees play in pollinating plants. Legend and Royal add giggles, yelps, and exclamations, while Ashley Larkin's bright voice narrates headings and labels. Buzzing bees, light piano music, and bongo drums add to the fun.