Visionary and Pop Art icon Andy Warhol said, "Being good in business is the most fascinating kind of art." Here's an eclectic mix of audiobooks that provide listeners with a variety of genres and unique perspectives surrounding the world of art and its therapeutic, creative, seductive, and mystical allure.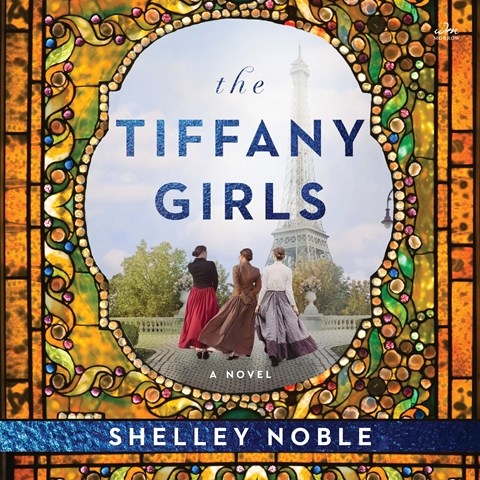 THE TIFFANY GIRLS
by Shelley Noble, read by Caroline Hewitt
Harper Audio
This is an illuminating historical novel about three independent young women working at the Tiffany Glass Company, circa 1900. Caroline Hewitt's rich tones and empathetic narration brings out the personalities of Emilie, who has absconded from Paris to New York for a chance at honest employment; Grace, who is moonlighting as an anonymous political cartoonist; and pragmatic manager Clara. Hewitt balances the women's wistful dreaminess with their practicality as they navigate social expectations of the era and pursue their vital involvement in creating the iconic stained glass windows.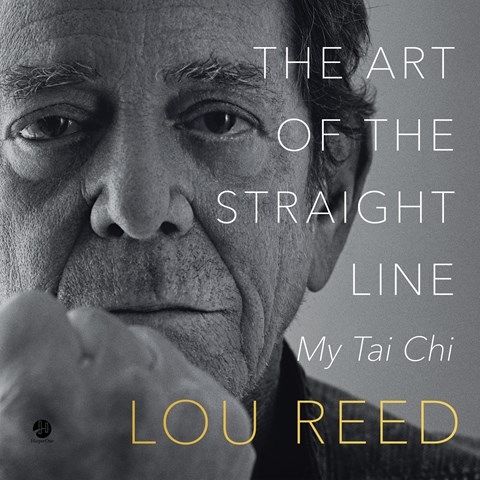 THE ART OF THE STRAIGHT LINE: My Tai Chi
by Lou Reed, Laurie Anderson, read by Laurie Anderson and a full cast.
Harper Audio
AudioFile Earphones Award
This collection of writings by groundbreaking songwriter Lou Reed is a reflection on his passion for the art of tai chi and how it saved his life. Narrated by his wife, avant-garde artist and musician Laurie Anderson, and a full cast, this book features a mix of interviews and short pieces with friends, fellow musicians and tai chi practitioners and includes Iggy Pop and Tibetan teacher Mingyur Rinpoche. This audiobook that rarely feels like a tribute or a eulogy to Reed emerges as a realistic, often endearing portrait of a seeker whose confidants understood his darker moods. Ten years after his passing, Anderson and her three co-editors have created a reflective, meditative collage of an artist and his private passion.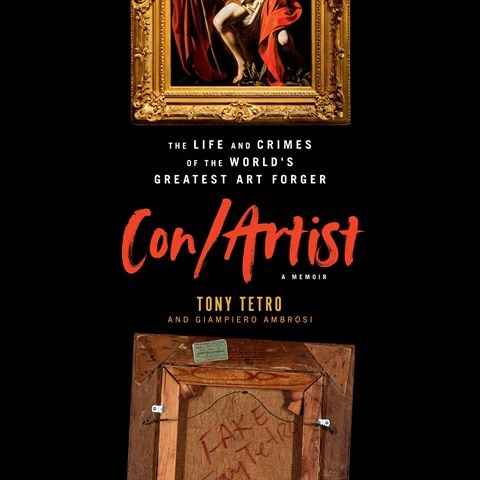 CON/ARTIST
by Tony Tetro, Giampiero Ambrosi, read by Richard Ferrone, Tony Tetro, Giampiero Ambrosi
Hachette Audio
AudioFile Earphones Award
Here's a book about the business of fine art or, more accurately, fine forgeries. Richard Ferrone's trademark tough-guy growl captures the casual confidence, wobbly moral compass, and street-smart charm of Tony Tetro, an art forger extraordinaire. Showing up in California during the swinging 1970s, the self-taught artist found he had a natural aptitude for imitating almost any painting style—from Picasso to Dali to masters like Caravaggio. Tetro's fakes found an appreciative, lucrative market in the shady "no-questions-asked" underground world of galleries, private collectors, and even museums. Ferrone's voice wonderfully sums up Tetro's afterword.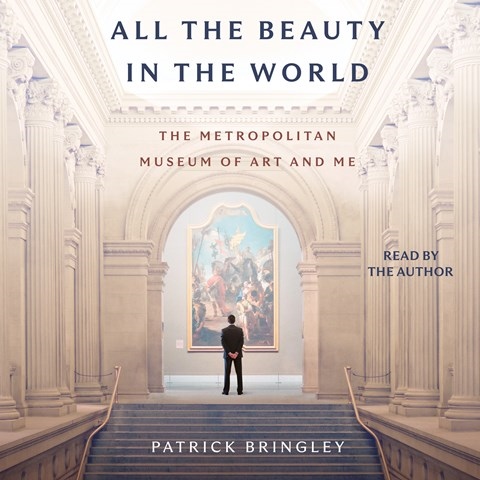 ALL THE BEAUTY IN THE WORLD
by Patrick Bringley, read by Patrick Bringley
Simon & Schuster Audio
AudioFile Earphones Award
Here's a fresh perspective on an art museum—through the eyes of a museum guard. Patrick Bringley, a former New Yorker staffer turned museum guard, takes listeners inside New York's Metropolitan Museum of Art in a uniquely personal way. Bringley, a guard for 10 years, offers keenly detailed observations of visitors, his fellow guards, and the art itself. He narrates this insightful and detailed memoir in a resonant voice with slightly clipped speech, switching to lively expressiveness for dialogue with patrons and co-workers. Details of his own life and commentary on his relationships to works of art that especially speak to him offer much more than the "don't touch" that most visitors would expect.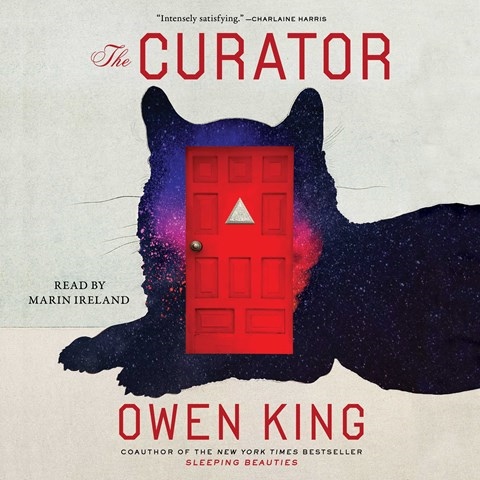 THE CURATOR
by Owen King, read by Marin Ireland
Simon & Schuster Audio
AudioFile Earphones Award
King's novel takes us into a fantastical realm of museums, where Marin Ireland navigates an ever-expanding world of characters and details. In a mysterious city recently devastated by conflict, museums and universities have been turned to rubble. Dora finds work as a curator at the last remaining museum, where she seeks her long-lost brother. King's audiobook unfolds in a dreamlike fashion, with much character introduction and a myriad of short, significant moments. Ireland does exceptional work in a commanding performance that provides a vivid canvas for listeners.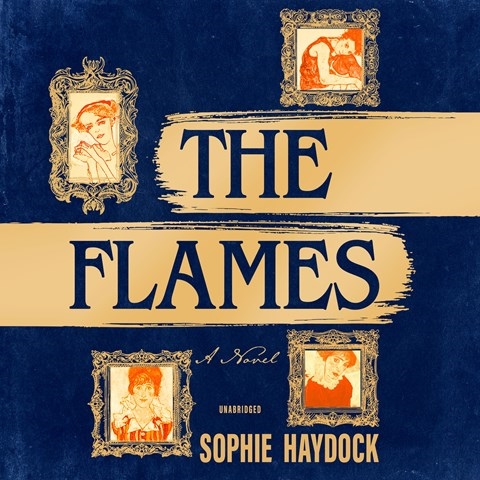 THE FLAMES
by Sophie Haydock, read by Hattie Morahan
Blackstone Audio
We are up close with the models for expressionist artist Egon Schiele in this portrait of four women who posed for, and ultimately became obsessed with the artist himself. Hattie Morahan's English accent and dramatic skills capture the passion and vulnerability of the models. In the opulent world of early-twentieth-century Vienna, Schiele, a protégé of Gustav Klimt, is a talented Expressionist painter who quickly becomes controversial for nude paintings that exude edgy sensuality, featuring the four women and himself in scandalous poses.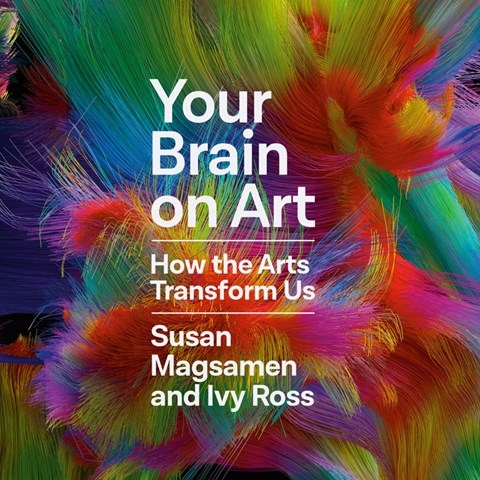 YOUR BRAIN ON ART: How the Arts Transform Us
by Susan Magsaymen, Ivy Ross, read by Ellyn Jameson
Random House Audio
Understand and take an active role in the art around us with this mind-expanding audiobook. The principal author, a Johns Hopkins brain scientist, explains the many ways that our neurological wiring benefits from exposure to almost any form of artistic expression. Ellyn Jameson's lilting phrasing and beautiful sonority could have upstaged this writing, but she moderates her talent just enough to create the perfect vehicle for this. Whether we engage with art as a spectator or a creator, the authors say, aesthetic experiences have the power to enrich our curiosity about life and provoke open-minded exploration of the world around us.