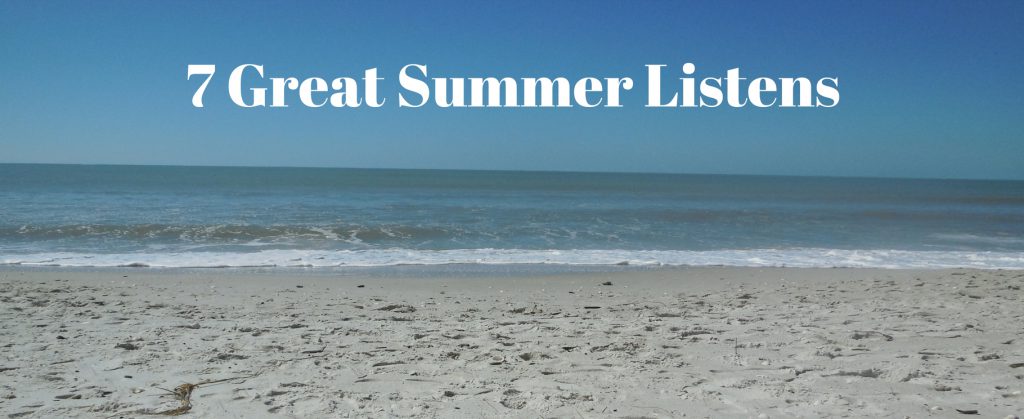 As far as I'm concerned, summer vacation-reading is about finding a comfortable spot and succumbing to guilt-free total immersion. I prefer a hammock, beach chair, or quiet back stoop. I'm agnostic about genre, but it's got to leave me fully satiated and sighing with satisfaction. With three more weeks of August listening left, I want to recommend five of the summer's best new titles and two classics guaranteed to carry you away, even if it's just to a rickety lounger in the backyard. Don't forget the sunscreen.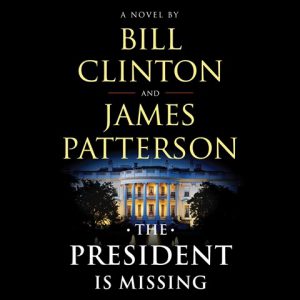 First off, the book at the top of the bestseller lists. James Patterson and former president Bill Clinton's propulsive thriller, THE PRESIDENT IS MISSING, is an addictive mix of cyberterrorism and back-room Washington. Both authors can write, Patterson can plot, and Clinton knows the inside dope. Plus, the ensemble of narrators, led by January LaVoy and Dennis Quaid, do a bang-up job.
I wanted to listen to Ann Mah's tasty blend of history and romance, THE LOST VINTAGE, with a glass of wine in hand, which wasn't always practical. But Saskia Maarleveld's delicious narration transported me to the vineyards of Burgundy and a past-and-present mystery set among the grapes.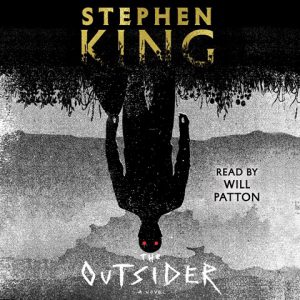 Be scared. Will Patton's Earphones Award performance of THE OUTSIDER by Stephen King is worth not being able to sleep at night. Besides, you'll be listening on a safe beach in the sunshine as some apparently nice characters turn out not be so trustworthy. And then there's the supernatural. They say terror is good for the heart.
So are classic adventures. They don't get any better than Alfred Molina's Earphones performance of TREASURE ISLAND by Robert Louis Stevenson. Wow, the man could write. This masterpiece is not for children only. Listen on a beach while gazing out to sea, imagining yourself on an island with a very dangerous Long John Silver and the possibility of buried riches.
Before you leave the beach, I also recommend Scott Brick's terrific new performance of the ultimate submarine chase — Tom Clancy's THE HUNT FOR RED OCTOBER. It may have been written during the Cold War, but the Soviet-American cat-and-mouse game is nail-biting and unnervingly timely. Stare at the horizon. Do you see the submarine's periscope?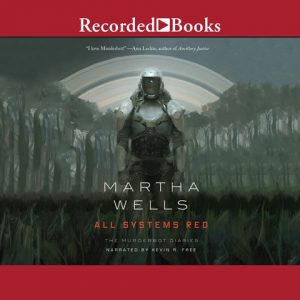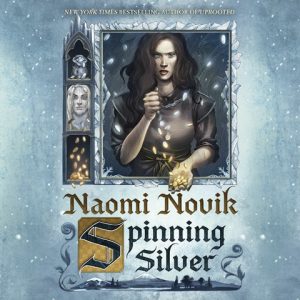 There is no horizon in deep space. But there are boundless adventures and the most marvelous AI robot as your companion in Martha Wells's THE MURDERBOT DIARIES. Winner of Nebula and Hugo awards, Wells' fast-paced thrillers-with-a-heart will keep you attached to your earphones without taking a break. Kevin R. Free won an Earphones Award for the first novella in the series, ALL SYSTEMS RED. The third, ROGUE PROTOCOL, was released two days ago. I cannot wait to hear it. A word of advice — do listen in order. And watch our Behind the Mic video from Kevin here!
And finally, the fantasy whirlwind of SPINNING SILVER by Naomi Novik. Lisa Flanagan offers an Earphones Award performance of this original and mesmerizing new take on Rumpelstiltskin. It takes place in a frozen kingdom, which will remind you that all summer vacations must end. But this listen? I wanted it go on forever.
Do you have a favorite new or classic summertime listen? I'd love to hear about it in the comments.