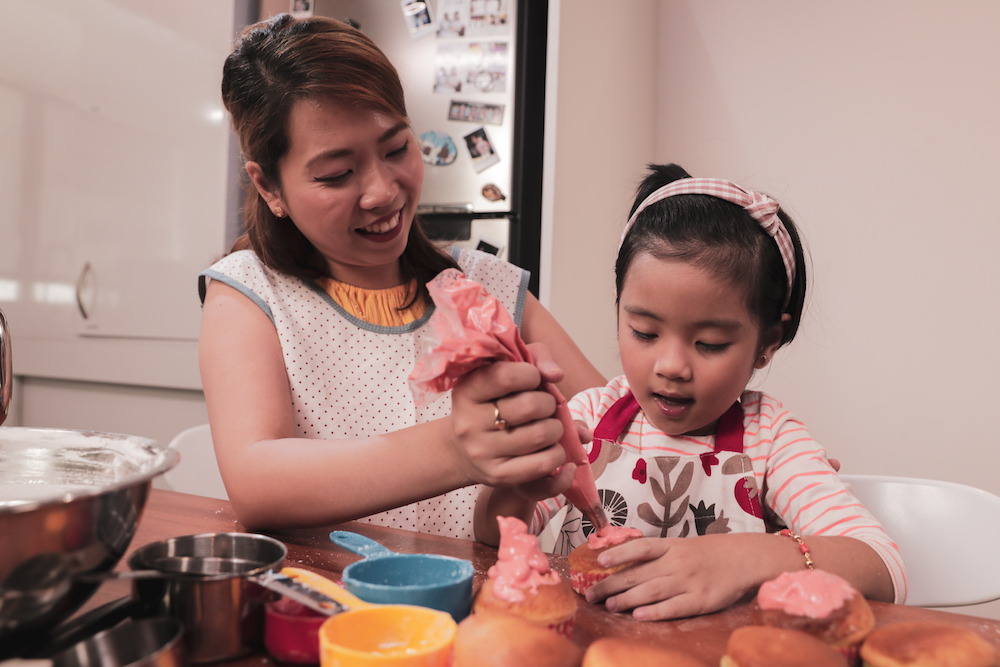 As we are all social distancing, we might not be able to visit others or invite them over for meals, but we can let people know that we care in lots of ways. Maybe write a letter or send a care package to an older relative. Or decorate your door or leave a thank you note for a delivery person, or even start a "wishtree" in your neighborhood. Or maybe most importantly, be patient with the people sharing your close quarters right now. We all could use a little extra kindness, so I hope these audiobooks provide a jumping-off point to help your family come up with new ways to be kind and care for others.
THANK YOU, OMU
by Oge Mora, read by LaQuita James
Hachette Audio, Ages 4-6
Narrator LaQuita James brings fresh joy to this engaging story of friendship, sharing, and community. Listeners hear the sadness in Omu's voice when she realizes she has given away all the stew she made for her dinner, and happiness when her neighbors unexpectedly return to show their gratitude.
PING
by Ani Castillo, read by Caitlin Kelly
Hachette Audio, Ages 4-6
Caitlin Kelly's thoughtful, inquisitive tone entreats listeners to carefully consider both the "pings" they give—like a smile, a song, or a gesture—and how they accept the "pongs" they get back.
A SICK DAY FOR AMOS MCGEE
by Philip C. Stead, read by Jim Dale
Macmillan Audio, Ages 4-6
Consummate narrator Jim Dale brings this story of kindness and empathy to life for little listeners. When zookeeper Amos gets sick with a cold, his animal friends make the journey to his home to help him get through his hard time.
LAST STOP ON MARKET STREET
by Matt de la Peña, read by Lizan Mitchell
Recorded Books, Ages 4-6
Author Matt de la Peña and narrator Lizan Mitchell are a winning combination in this story of CJ, an African-American boy, and his nana as they take the bus after Sunday church to help people in need.
COO
by Kaela Noel, read by Jesse Vilinsky
Harper Audio, Ages 8+
Raised by pigeons after being abandoned as a baby, 11-year-old Coo has never interacted with other humans. That changes when a kind widow named Tully discovers her starving and takes her home. Vilinsky's narration complements the text—Coo's sweet, little-girl voice is perfectly suited to her innocence of the human world, and Tully's kindness shines through her warm voice.
CHARLOTTE'S WEB
by E.B. White, read by Meryl Streep, January LaVoy, Kirby Heyborne, MacLeod Andrews, and a Full Cast
Listening Library, Family Listening
Meryl Streep and a stellar cast take us to the barnyard where the spider Charlotte demonstrates the true meaning of kindness and friendship. You may already be familiar with the story, but this new audio production is the perfect excuse to revisit it. Every portrayal of every character, major and minor, bursts with personality.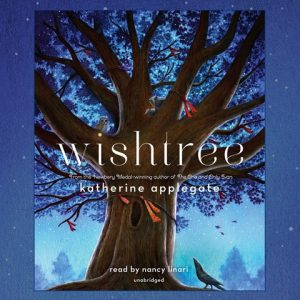 WISHTREE
by Katherine Applegate, read by Nancy Linari
Listening Library, Ages 10+
Nancy Linari engages listeners with the authoritative viewpoint of Red, the "wishtree" who watches over the neighborhood with tenderness and concern for the humans who hang wishes from her branches.