With COVID-19 protocols changing day-by-day, we are optimistic for an in-person back-to-school this year. At the same time, many of us are extra nervous after the long year of hybrid/remote learning we've all had. Even without a global pandemic, starting a new school year can be scary no matter how old you are. This collection of audiobooks about heartwarming school friendships can help calm first-day fears and help your child look forward to a more back-to-normal school year.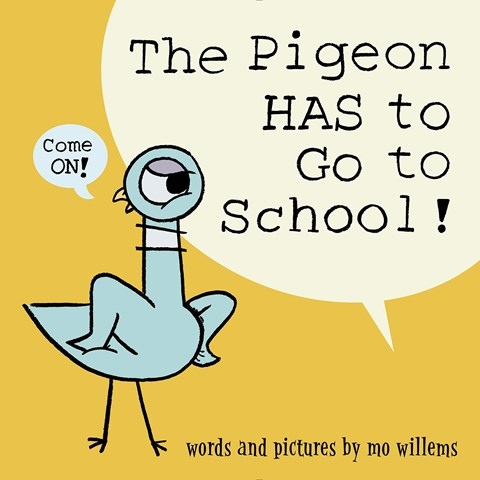 THE PIGEON HAS TO GO TO SCHOOL!
by Mo Willems, read by Mo Willems
Weston Woods Studios, Ages 4-6
A winning combination here—author Mo Willems narrates the latest installment in his Pigeon books, and a musical score enriches the experience. Pigeon thinks he doesn't need to go to school because he knows EVERYTHING, but when he's peppered with questions, Pigeon begins to rethink the situation and see the potential joys of learning.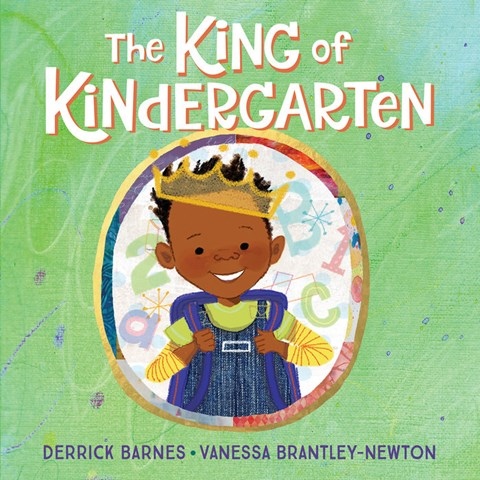 THE KING OF KINDERGARTEN
by Derrick Barnes, read by Sullivan Jones
Listening Library, Ages 4-6
Narrator Sullivan Jones captures the playfulness of this story, the poetry of its rhythms, and the joy and confidence of a boy on his first day of kindergarten. Once the boy is at school, Jones communicates his cheerfulness as well as fleeting moments of feeling overwhelmed, his experiences of sharing with friends, and his joy at knowing he has stories to take home to his parents.
JO JO MAKOONS: THE USED-TO-BE BEST FRIEND
by Dawn Quigley, read by Jennifer Bobiwash
Harper Audio, Ages 6+
First Nations theater artist Jennifer Bobiwash's youthful voice conveys 7-year-old Jo Jo's bold personality, her creative ways of approaching problems, and the ups and downs she experiences while navigating friendships and learning in first grade.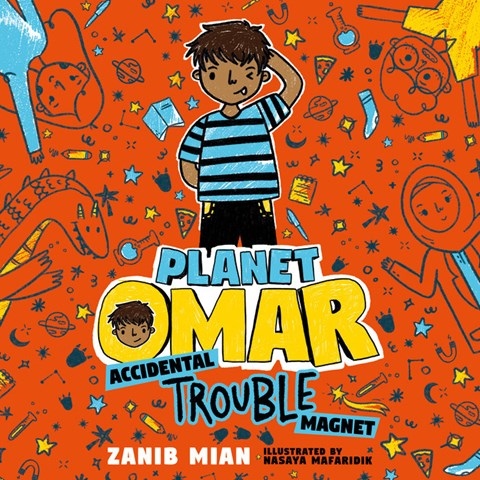 PLANET OMAR: ACCIDENTAL TROUBLE MAGNET: Planet Omar, Book 1
by Zanib Mian, read by Waleed Akhtar
Listening Library, Ages 8+
Waleed Akhtar gleefully presents a hilarious story about a young Muslim boy who has enthusiasm and an inquiring mind. Omar is nervous about his first day at a new elementary school, but his imagination, verve, and supportive family help him get through the transition into a new school year.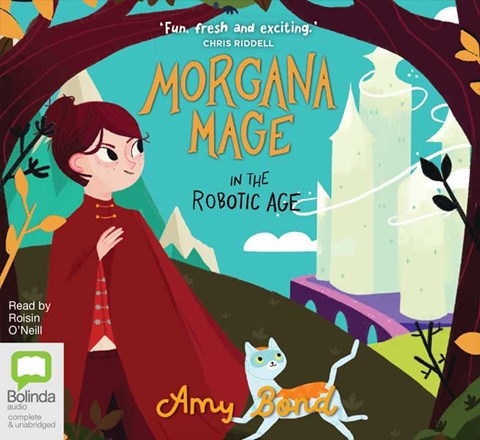 MORGANA MAGE IN THE ROBOTIC AGE
by Amy Bond, read by Roisin O'Neill
Bolinda Audio, Ages 8+
Listeners who take comfort in imagining themselves in a fantasy school will appreciate this audiobook about a young witch named Morgana Mage who dislikes magic and goes to a city school to learn about the automation her people oppose. O'Neill masterfully presents Morgana's determination as she straddles both these worlds and meets diverse robots, including a mechanical kitty.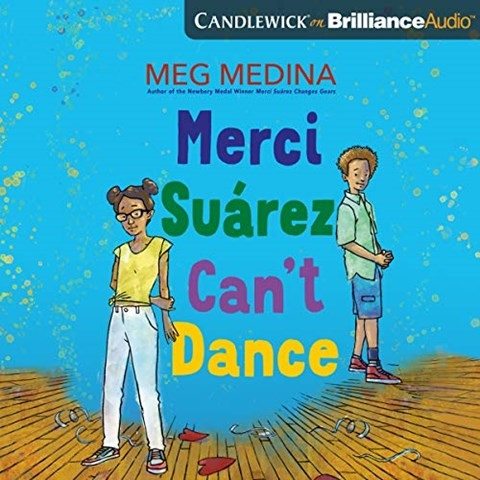 MERCI SUÁREZ CAN'T DANCE: Merci Suárez, Book 2
by Meg Medina, read by Frankie Corzo
Brilliance Audio, Ages 10+
Frankie Corzo's remarkable range takes listeners on an emotional roller coaster ride as Merci Suárez navigates her first crush while challenging racist bullies, grappling with economic inequality, and confronting significant changes in family dynamics. Listeners who loved MERCI SUÁREZ CHANGES GEARS will be excited to go back to school with Merci again.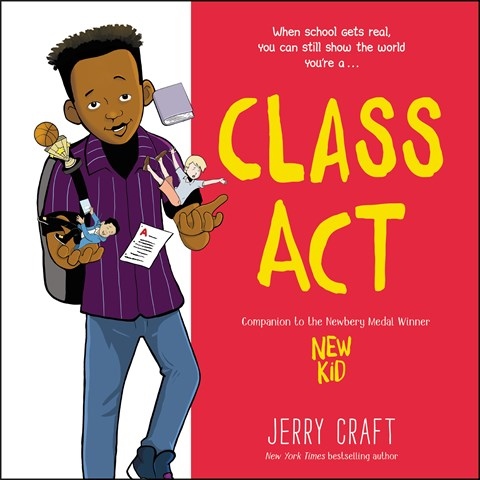 CLASS ACT
by Jerry Craft, read by Nile Bullock, Jesus Del Orden, Guy Lockard, Marc Thompson, Peyton Lusk, Rebecca Soler, Dan Bittner, January LaVoy, Phoebe Strole, Jordan Cobb, A.J Beckles, Robin Miles, Ron Butler, Miles Harvey, Kim Mai Guest, Kyla Garcia, Soneela Nankani
Harper Audio, Ages 10+
Listeners will delight in being back with their friends from NEW KID and hearing about the ups and downs of eighth grade from multiple points of view. Sound effects and lively voices from a full cast help listeners imagine the bustling hallways as Drew and Jordan navigate the minefield of racist microaggressions, colorism, crushes, and rocky friendships.