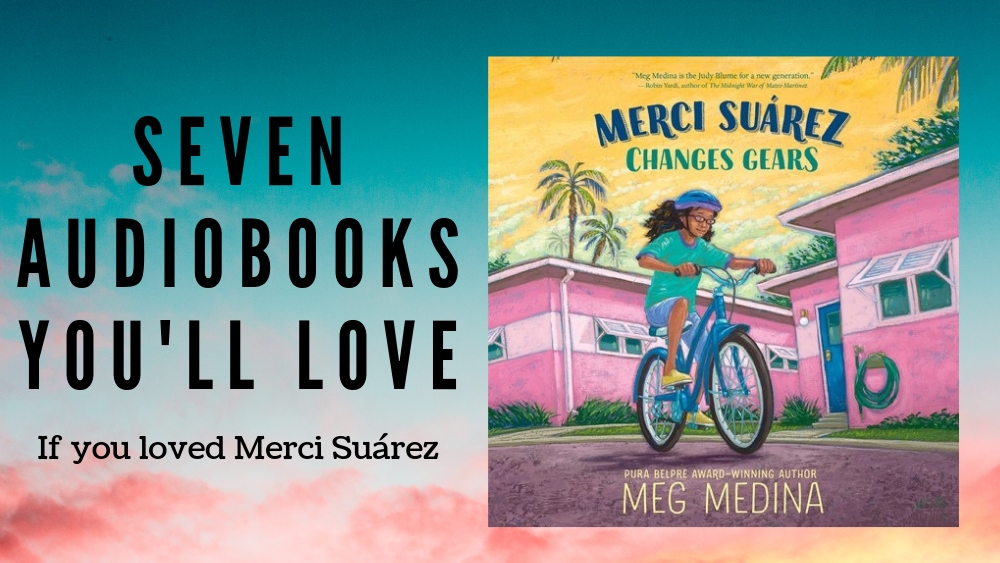 Many readers and listeners loved Meg Medina's MERCI SUÁREZ CHANGES GEARS. The audiobook, read by Frankie Corzo, was one of AudioFile's Best of 2018, and the book won the 2019 Newbery Medal. There is lots to love about the confident, strong-willed sixth-grader Merci Suárez, and I was cheering for her as she navigated difficult changes in her close-knit extended family and school life. Curious listeners can watch our video to hear Frankie Corzo's own insights into what it meant for her to narrate this story.
If you're looking for more heartwarming audiobooks about friendship and family for ages 8 and up, here are a few of my favorite recommendations.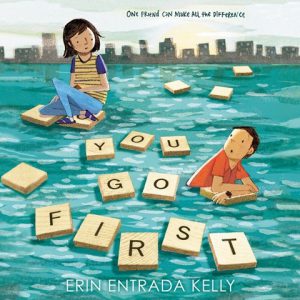 YOU GO FIRST
by Erin Entrada Kelly, read by Amielynn Abellera
Harper Audio, Ages 8+
AudioFile Earphones Award 

Amielynn Abellera narrates the story of a tumultuous week in the lives of two middle schoolers grappling with divorce and the grave illness of a parent. In alternating chapters, Abellera captures the nuanced emotions of Ben, age 11, and Charlotte, age 12, who connect as long-distance online Scrabble competitors. See also Kelly's Newbery winner HELLO, UNIVERSE.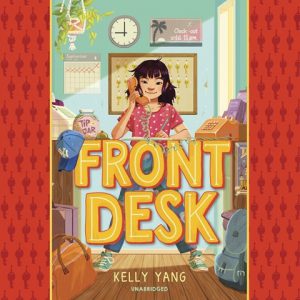 FRONT DESK
by Kelly Yang, read by Sunny Lu
Listening Library, Ages 8+
AudioFile Earphones Award
In 1990s California, 10-year-old Mia's Chinese immigrant parents manage a motel, and plucky Mia takes over the front desk. Sunny Lu captures Mia's cheerful personality as she approaches her responsibilities with determination and hope, even as she faces prejudice from privileged classmates.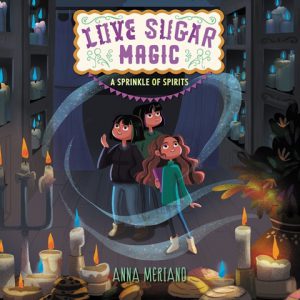 LOVE SUGAR MAGIC: A Sprinkle of Spirits
by Anna Meriano, read by Kyla Garcia
Harper Audio, Ages 8+
Kyla Garcia's reading sparkles with energy and fun as spirits of aged ancestors are running loose through town, and Leo and her large family of brujas (witches) must round them up and send them back behind the veil. See also Book 1, LOVE SUGAR MAGIC: A Dash of Trouble.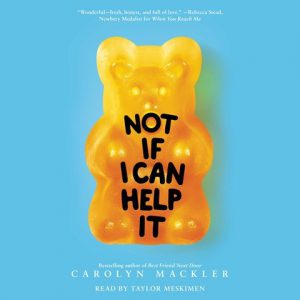 NOT IF I CAN HELP IT
by Carolyn Mackler, read by Taylor Meskimen
Scholastic Audiobooks, Ages 8+ 
Taylor Meskimen embodies 11-year-old Willa's relatable anguish when she finds out that her divorced father is going to remarry. Meskimen gives calm, patient voices to Willa's large support network, which includes both of her parents, her best friend, and her father's fiancée. Listeners will share Willa's relief as she begins to accept her changing but always loving family.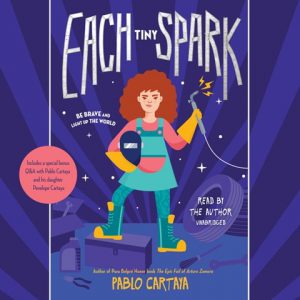 EACH TINY SPARK
by Pablo Cartaya, read by Pablo Cartaya
Listening Library, Ages 10+ 
Author/narrator Pablo Cartaya portrays Emilia's struggles to adjust to her new relationship with her father when he returns home from his deployment with PTSD. As her family and community change, Emilia's intelligence and love are strengthened by an awareness of her heritage and of the economic and social injustices around her. See also THE EPIC FAIL OF ARTURO ZAMORA and MARCUS VEGA DOESN'T SPEAK SPANISH.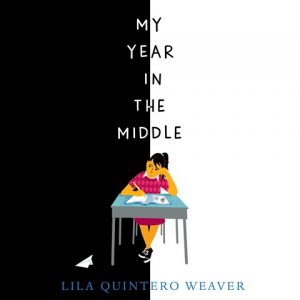 MY YEAR IN THE MIDDLE
by Lila Quintero Weaver, read by Almarie Guerra
Brilliance Audio, Ages 10+ 
Almarie Guerra gives a compassionate narration of this historical fiction set in Alabama in 1970. Argentinian-American Lu befriends one of the few black girls in her newly integrated sixth-grade classroom. But growing tensions force her to choose a side in the racial divide. Kids caught in the middle of any type of friendship tensions will relate to Lu.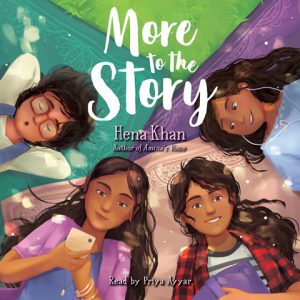 MORE TO THE STORY
by Hena Khan, read by Priya Ayyar
Simon & Schuster Audio, Ages 9+
Priya Ayyar provides a loving portrayal of a modern Pakistani-American family in this story inspired by Louisa May Alcott's Little Women. Seventh grader Jameela is an editor at her school newspaper and develops a friendship with Ali, the visiting nephew of a family friend. At the same time, her younger sister is diagnosed with cancer, and the close-knit family pulls together to support her. Listeners who know Little Women will recognize their counterparts, but familiarity with that story isn't necessary to enjoy this audiobook.