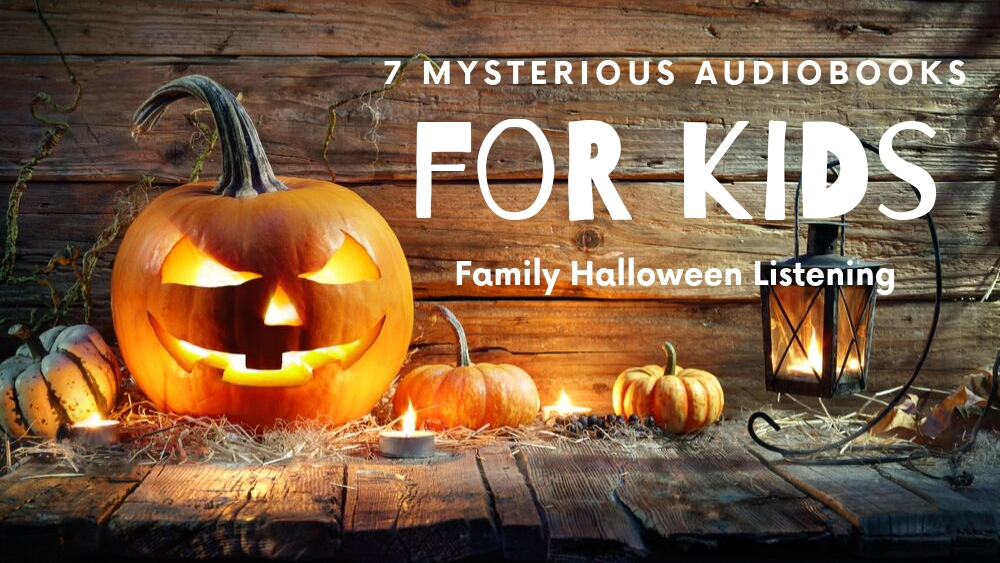 What is more fun as the days shorten in October than escaping into a mystery complete with intrigue, secrets, puzzles, and plot twists? These audiobooks are perfect for family Halloween listening and will have kids and teens on the edges of their seats.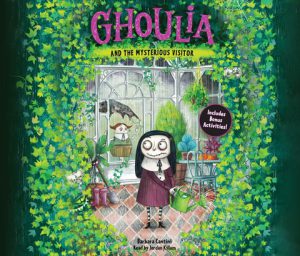 GHOULIA AND THE MYSTERIOUS VISITOR
by Barbara Cantini, read by Jordan Killam
Dreamscape, Ages 6+

Sound effects of thunderstorms and creaking doors place listeners into the dark and stormy night at Crumbling Manor as Ghoulia's friends arrive one by one with a mysterious invitation. Like she did in the first Ghoulia audiobook, narrator Jordan Killam sets a light mood as each scary surprise quickly gives way to humor.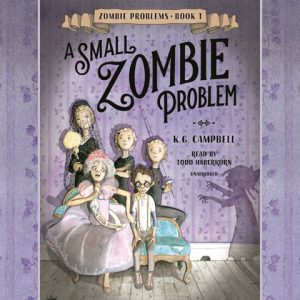 A SMALL ZOMBIE PROBLEM
by K.G. Campbell, read by Todd Haberkorn
Listening Library, Ages 8+ 
Narrator Todd Haberkorn paints a memorable picture of the quirky DuPont family living in a nostalgic Louisiana town. August's life is complicated when he inadvertently reanimates a friendly zombie who won't leave him alone. Hilarious situations ensue as August tries to sort out both supernatural and real-life problems.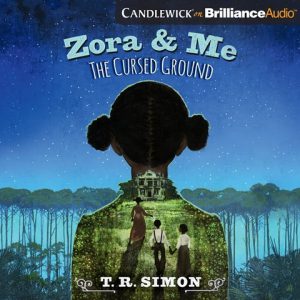 ZORA & ME: THE CURSED GROUND
by Victoria Bond, T.R. Simon, read by Channie Waites
Brilliance Audio/Candlewick, Ages 10+ 
As racial violence erupts in 1903 Eatonville, FL, young Zora discovers that it is just one piece of a historical puzzle that stretches back to the tragic story of an enslaved girl named Lucia. Waites performs in a somber tone and differentiates the many characters in the intertwining stories of the continuing consequences of slavery.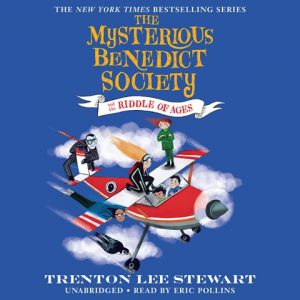 THE MYSTERIOUS BENEDICT SOCIETY AND THE RIDDLE OF AGES
by Trenton Lee Stewart, read by Eric Pollins
Hachette Audio, Ages 10+
In Book 5 of the beloved MBS series, the kids are older, with Reynie, Kate, and Sticky on the verge of adulthood when they and Constance reunite for a new adventure. Pollins imbues Mr. Benedict with gruff warmth, and evil Mr. Curtain's voice drips with arrogance. This cozy mystery full of puzzles and wordplay begs for the whole family to settle in and listen together.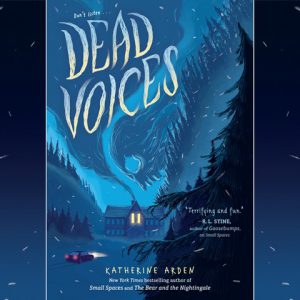 DEAD VOICES
by Katherine Arden, read by Renee Dorian
Listening Library, Ages 10+
Renee Dorian returns to narrate this sequel to SMALL SPACES. Dorian brings the creepy adventure to life as Coco, Brian, and Ollie get snowed in without power during a storm at a haunted ski lodge. This audiobook will satisfy fans of SMALL SPACES and new listeners alike.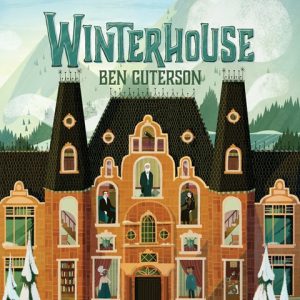 WINTERHOUSE
by Ben Guterson, read by Sophie Amoss
Macmillan Audio, Ages 10+  
Eleven-year-old Elizabeth is unhappy when her aunt and uncle leave for Christmas vacation without her, sending her alone to the Winterhouse Hotel. But her holiday turns intriguing when she finds a mysterious book. Narrator Sophie Amoss makes Elizabeth an empathetic and appealing character as she becomes more and more determined to solve the book's puzzle.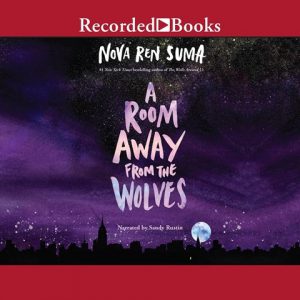 A ROOM AWAY FROM THE WOLVES
by Nova Ren Suma, read by Sandy Rustin
Recorded Books, Ages 14+ 
Rustin's narration aids those looking for a supernatural mystery mixed with magical realism and a slow-paced coming-of-age story about a teenage runaway. Bina Tremper attempts to understand her mother's past while she escapes to a young woman's residence in New York City brimming with grim secrets and enigmatic residents.