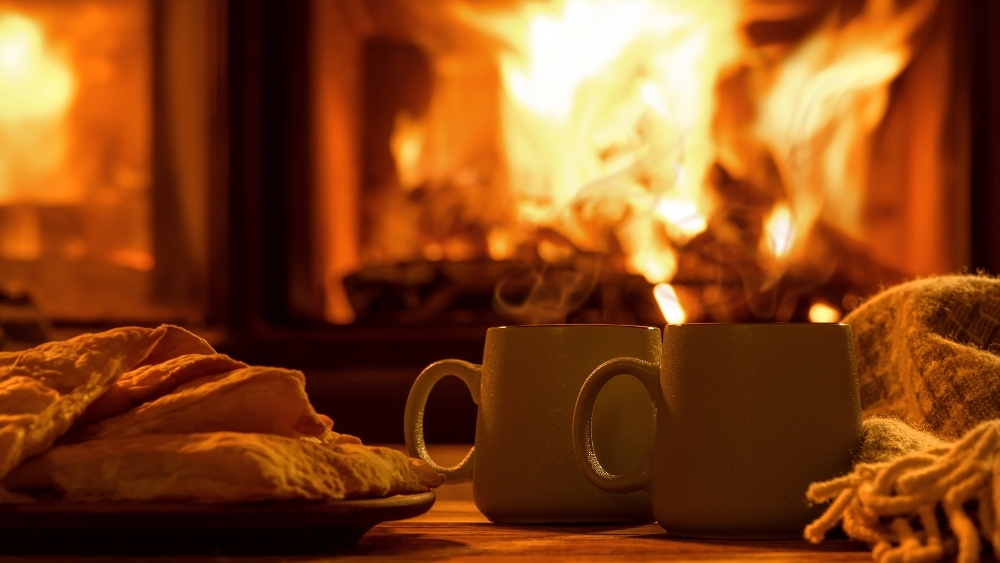 Many holiday traditions are requiring alteration this year, but not our annual holiday romance picks! Earlier than ever, better than ever, here are seven holiday romance audiobooks to fill your heart and your ears with some much-needed joy.
In an Earphones Award-winning performance, narrator Eilidh Beaton delivers CHRISTMAS AT THE ISLAND HOTEL (Mure, Book 4) by Jenny Colgan. Imagine the joy and the stress of holidays on a small island somewhere between Scotland and Norway as a disparate group of workers struggle to open a new hotel. Unlikely romance among the staff is just one of the pleasures of this accent-rich gem.
Is it Christmas or Groundhog Day? Listeners won't be quite sure with IN A HOLIDAZE by Christina Lauren, read by Patti Murin. Nostalgic hero Maelyn Jones makes a holiday wish, only to enter a timeloop where she relives her past at a beloved cabin. Murin and Lauren are always a fun listening combo, and Murin delivers Lauren's sly humor with elan.
In AMERICAN CHRISTMAS (Dreamers, Book 5) by Adriana Herrera and read by Sean Crisden, the holiday takes on outsized importance as two young men struggle to express their feelings through gift giving. Thrilled to be in a fulfilling relationship, Denpo Myint "Yin" Thuta and Aristide "Ari" Douniama attempt an epic Christmas, only to discover the true meaning of the season. Fans of Herrera's series will be glad Crisden is back to deliver all the drama and romance in this novella.
Let's round out our round up with some holiday romances that involve travel. ONE CHARMED CHRISTMAS by Sheila Roberts and read by Ann Marie Gideon celebrates Christmas on the continent as widow Catherine Pine enjoys a holiday cruise to Germany and an unexpected romance. Gideon makes this trip one to remember.
Christmas on the Amazon? Realtor Everly Lancaster discovers that her "luxury" cruise has no Wi-Fi or creature comforts. But her interest in ship naturalist Asher cannot be denied. Listeners can count on author Debbie Macomber and narrator Thérèse Plummer to deliver the perfect experience in JINGLE ALL THE WAY.
And even during a busy holiday season, there's time to squeeze in the short but sweet MISTLETOE IN PARADISE (Wildstone, Book 5.5) by Jill Shalvis, read by Erin Mallon. Hannah and James end up spending a Christmas holiday alone, where they have a second chance at love. Mallon brings the listener along on the emotional journey.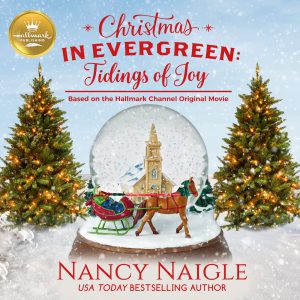 Finally, what's on my player right now? CHRISTMAS IN EVERGREEN: TIDINGS OF JOY by Nancy Naigle, read by Kathleen McInerney. I'll just tease the upcoming review of this Christmas charmer, based on the Hallmark movie, by saying that it's chock full of holiday cheer!
Discover even more reviews of romance audiobooks on AudioFile's website, and stay tuned for December when we'll be revealing AudioFile's list of the year's best romance audiobooks.