This is my favorite post of the entire year. And this year, I'm noticing that audiobook publishers are with me in recognizing that snuggly holiday romance audiobooks are truly what the world needs. If you're a fan of holiday romances like I am, you're in luck—we've taken the guesswork out of holiday listening with seven new audiobooks.
Spanning the holiday season from Diwali to Christmas, A HOLLY JOLLY DIWALI by Sonya Lalli and read by Richa Moorjani is jet-setting fun. Niki heads to India to celebrate a friend's wedding and the Diwali holiday. Will her love connection with musician Sam survive until Christmas? Moorjani contrasts Niki's American accent and outlook with those of the relatives and friends she meets in India. Listeners will relish the equal measures of humor and frustration that Moorjani delivers.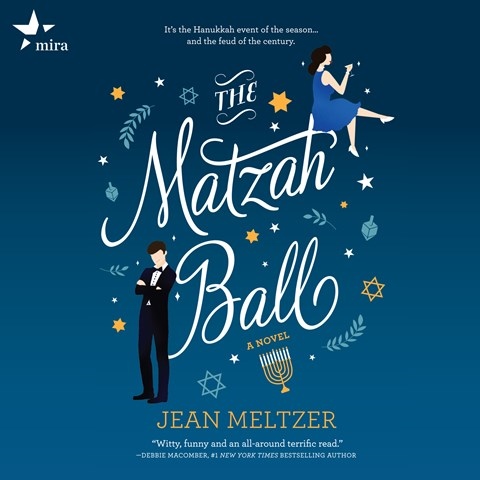 Traveling ahead in the calendar to Hanukkah, listeners should not pass up THE MATZAH BALL, a sparkling, Earphones Award-winning romance by Jean Meltzer and read by Dara Rosenberg set in New York City. Rachel Rubenstein Goldblatt, a single Jewish woman who secretly writes Christmas romances, reconnects with her Hebrew camp nemesis as he plans a star-studded Hanukkah ball. Narrator Rosenberg is all heart as she handles Rachel's chronic disease with sensitivity. Listeners will be laughing out loud at Rachel's verbal and physical contortions as she tries to guard her authentic self from everyone she meets, including her new love interest, Jacob. Rosenberg sounds as if she's confidentially sharing all Rachel's secrets with a group of her closest friends.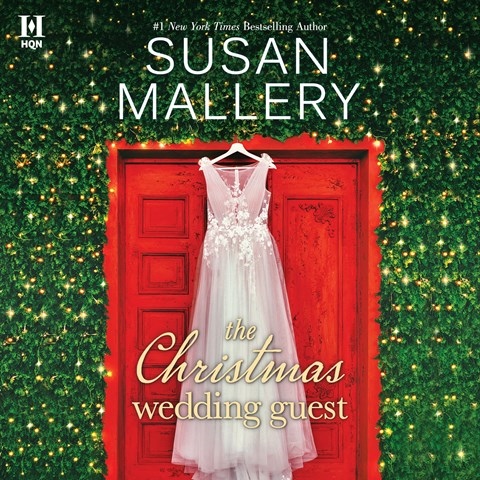 There's nothing like a cozy, small-town setting to bring the holidays to life, and that is definitely the case for THE CHRISTMAS WEDDING GUEST by Susan Mallery, read by Tanya Eby. Two sisters, Reggie and Dina, spend the holidays in Wishing Tree, Washington, planning a charity knitting project and finding true love. Eby alternates chapters between the sisters, and while the human romance is adorable, listeners should pay close attention when Reggie's dog Belle is on the scene, as Eby's voice tunes to that special dog-lovers pitch that pet owners everywhere will recognize and love.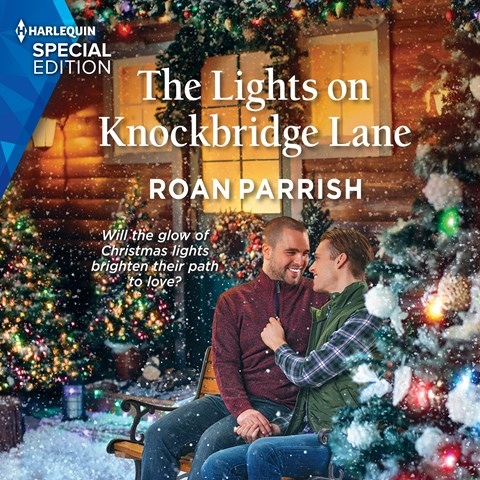 Another small-town romance with a close-knit community is THE LIGHTS ON KNOCKBRIDGE LANE (Garnet Run, Book 3) by Roan Parrish, narrated by Michael Dean. Divorced Adam Mills is back in his hometown of Garnet Run, Wyoming, with his daughter, August. Adam and August have a very scientific view of Christmas, so it surprises Adam when August wishes their house were brilliantly lit up for the holidays. Their reclusive neighbor, Wes, soon finds himself enlisted for many of their activities, and Adam and Wes fall for each other. Dean creates great contrast between the communicative, sensitive Adam and reclusive Wes. Honest, raw, and occasionally even joyful, KNOCKBRIDGE LANE is a great contemporary romantic listen.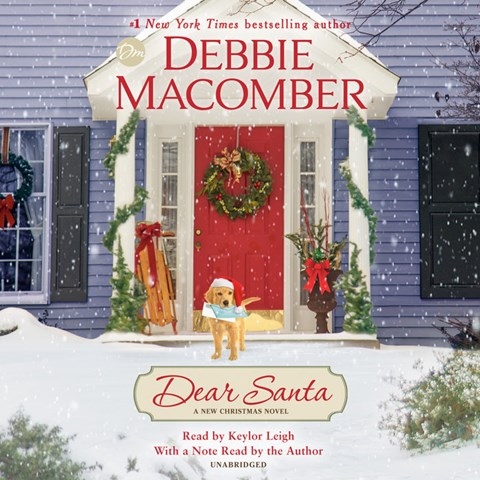 For those who like their holiday romances with a bit of a mystery and adventure, try DEAR SANTA by the queen of Christmas, Debbie Macomber, and read by Keylor Leigh. Lindy Carmichael's childhood letters to Santa rekindle her faith in love as she celebrates the holidays with her family in Wenatchee, Washington. Leigh's winsome joy rings out clearly in her reading—if you're looking for a performance that will renew your love of gingerbread houses and pine-scented candles, this is the audio for you.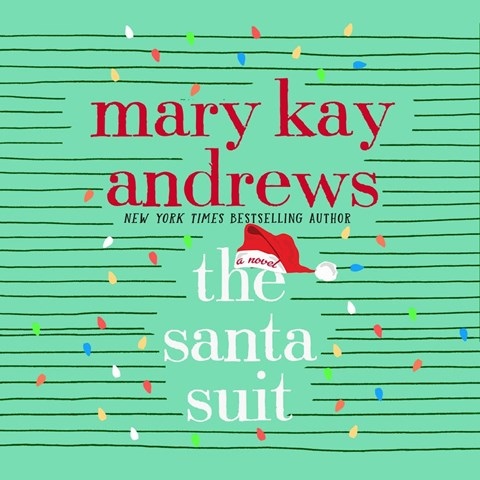 And speaking of an adventure, THE SANTA SUIT by Mary Kay Andrews, read by Kathleen McInerney, is such a fun romp. It takes place in Tarburton, North Carolina, where Ivy Jenkins is discovering her purchase of Four Roses Farm may be more Mr. Blandings Builds His Dream House than HGTV. As she meets friends and neighbors in a hunt for information about an old letter found in a Santa suit, Ivy realizes her decision was not a mistake after all. All the residents of Tarburton have quirky voices—it's a kick to listen to them as the story unfolds. McInerney's sweet-sounding voice is perfectly suited for this gentle Christmas scavenger hunt.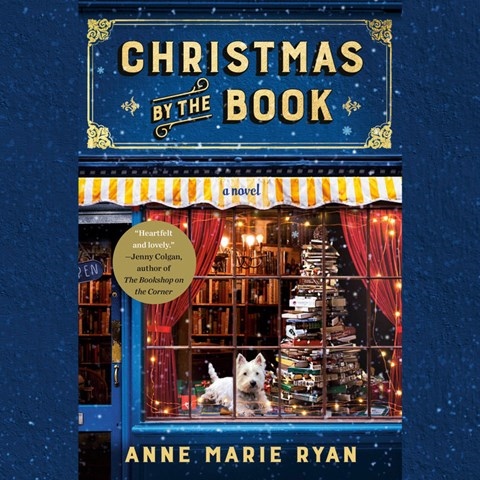 Because audiobook lovers are indubitably book lovers, I've saved for last CHRISTMAS BY THE BOOK by Anne Marie Ryan, narrated by Esther Wane. This is a love story about books and the power they have to change lives. Bookstore owners Nora and Simon Walden decide to send out six books to people in their Cotswold village who need a little holiday cheer, even though Nora and Simon are in danger of losing their own business and home. Wane's reading has the perfect mixture of pathos and good cheer. Listeners will love meeting the six villagers and hearing about the books they received and how their journeys changed and overlapped. It's kind of like the small village bookstore version of the film Love, Actually. CHRISTMAS BY THE BOOK is highly recommended on audio—listeners will feel as if they are sitting in the leaky upper story of the bookstore with Nora and Simon, sharing their good wishes for their small community.
Enjoy your holiday audiobook listening! And, if you need more suggestions, check out some of our romance holiday listens from years past!