From Romeo and Juliet (not a romance, btw—no happy ending!) all the way to today, it seems no family can resist getting involved in their relations' love lives. Check out these seven romance audiobooks where, for better or worse, family gets involved.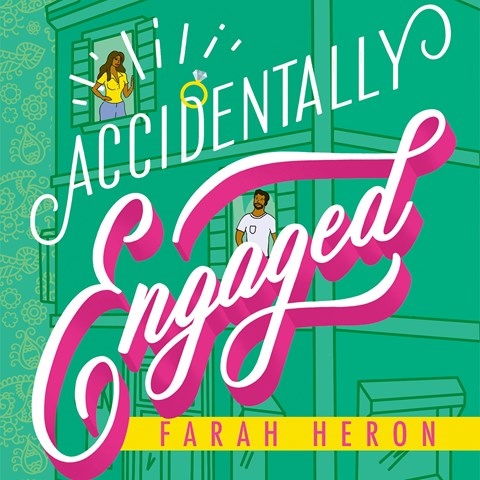 In ACCIDENTALLY ENGAGED by Farah Heron, read by Soneela Nankani, Reena Manji agrees she has not been lucky in love so far. Her list of exes has caused her family to suggest an appropriate Muslim husband for her, the polished Nadim Remtulla. When their cooking video gets Reena a spot in a culinary competition, Reena proposes a fake engagement, one of our favorite romantic tropes! Narrator Nankani is a veteran of the contemporary rom-com audio—listen for the awkward meetings as well as Reena's eventual agreement with her parents' choice!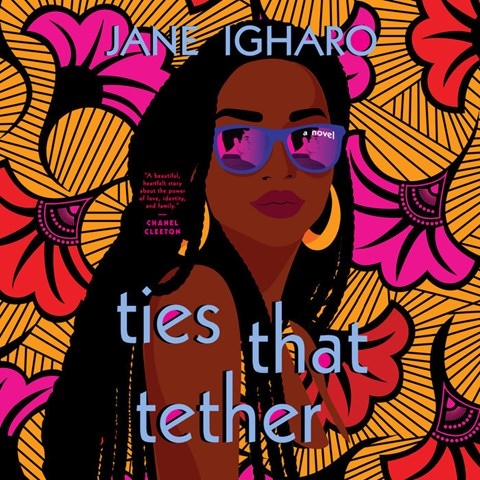 Narrators Nkeki Obi-Melekwe and Gary Tiedemann lean into accents and identities in TIES THAT TETHER by Jane Igharo. Nigerian-Canadian Azere Izoduwa promised her father she would select an Edo Nigerian husband, and her mother is fully ready to help her select someone, but despite her family's wishes, Azere hooks up with white Canadian Rafael Castellano. Obi-Melekwe gives a crisp, assured reading with Tiedemann's occasional narration as an appropriate counterpoint.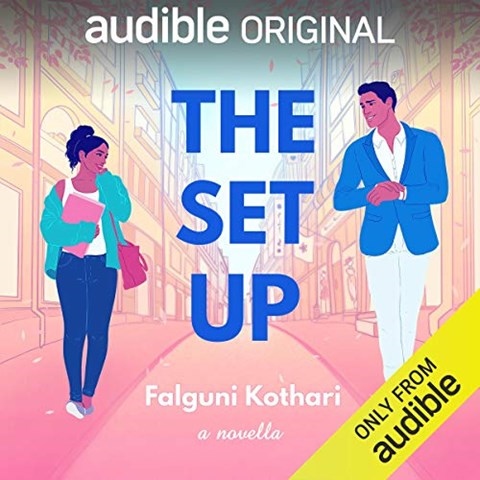 Want a short romantic listen? Try THE SET UP by Falguni Kothari, read by Soneela Nankani and Vikas Adam. Aditi agrees to her grandfather's request that she date, even though she plans to sabotage his plan. Nankani plays up Aditi's reluctance and creates a unique, age-appropriate voice for her grandfather. Adam has a contemporary, youthful voice that works well for Aditi's love interest, Krishna.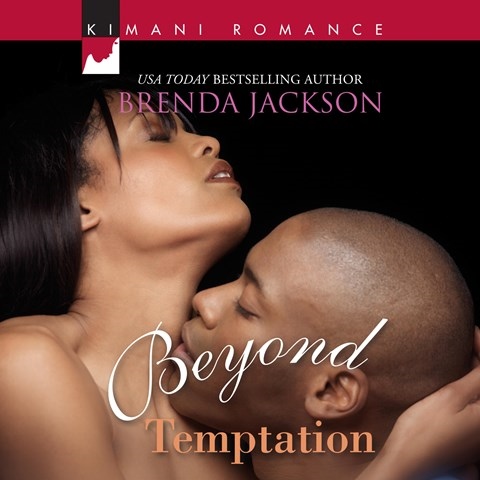 BEYOND TEMPTATION, by Brenda Jackson and read by Ron Butler, is the perfect mix of romance and familial obligation. Butler pulls out all the stops in building the passion between wealthy Atlantan Morgan Steele and his chosen wife, real-estate agent Lena Spears. Morgan knows the way to Lena's heart is through his respect for her grandmother, and Butler uses a memorable voice for her, too.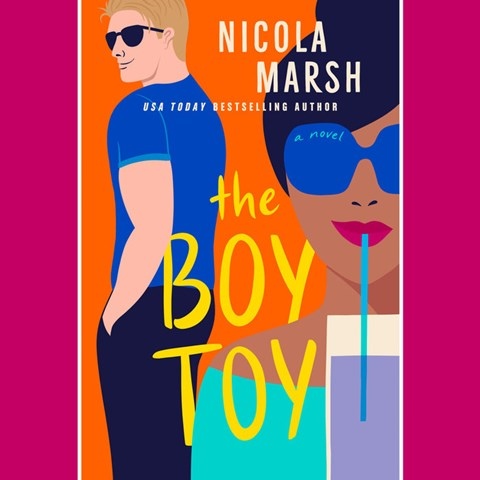 Enjoy an audio romance set in Melbourne, Australia, with the dual narrated THE BOY TOY by Nicola Marsh, read by Shiloh Gray and Nathaniel Black. Samira and Rory enjoy a meet-cute start which gets more complicated when stuntman Rory needs help with his stutter from therapist Samira. While Samira resents her Indian-Australian mother Kushi for her role in past relationships, being in Australia again may mean a new start for Samira. Gray's authentic Australian accent, Black's versatile voice, and a non-traditional-aged couple make this a fun listen.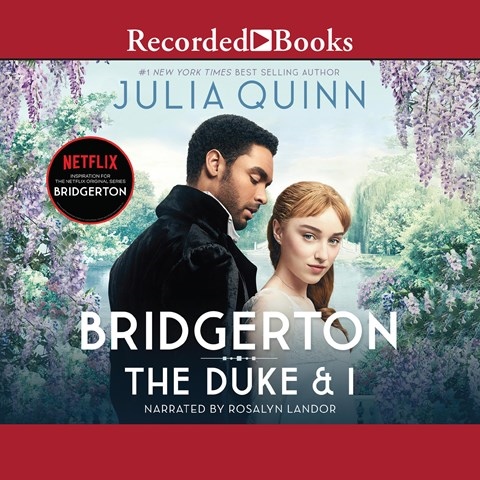 Go back to where it all started with the first Bridgerton audiobook—THE DUKE AND I by Julia Quinn, read by Rosalyn Landor. This Earphones Award-winning audiobook is bursting at the seams with interfering family members as Daphne Bridgerton, one of eight alphabetically-named siblings, falls for Simon, the Duke of Hastings. Landor's elegant stylings take on authentic pathos as Daphne's marital expectations and Simon's traumatic childhood create an intolerable impasse.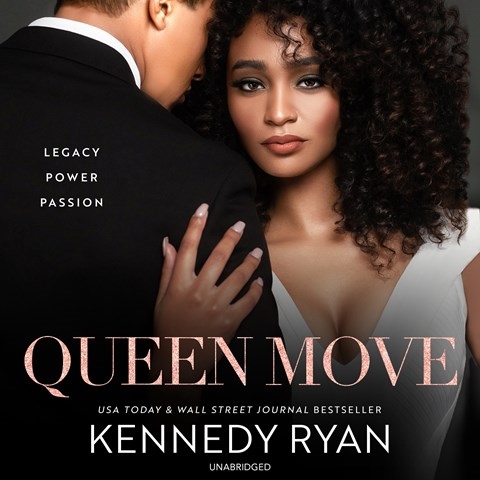 QUEEN MOVE is a lush and seductive romance by Kennedy Ryan, read by Eboni Flowers and Jakobi Diem. Flowers narrates Kimba and Ezra's romantic reunion with a surging energy that ebbs and flows in waves. Diem's vibrating timbre lends an inevitable quality to their romance, even as family threatens to break them apart.