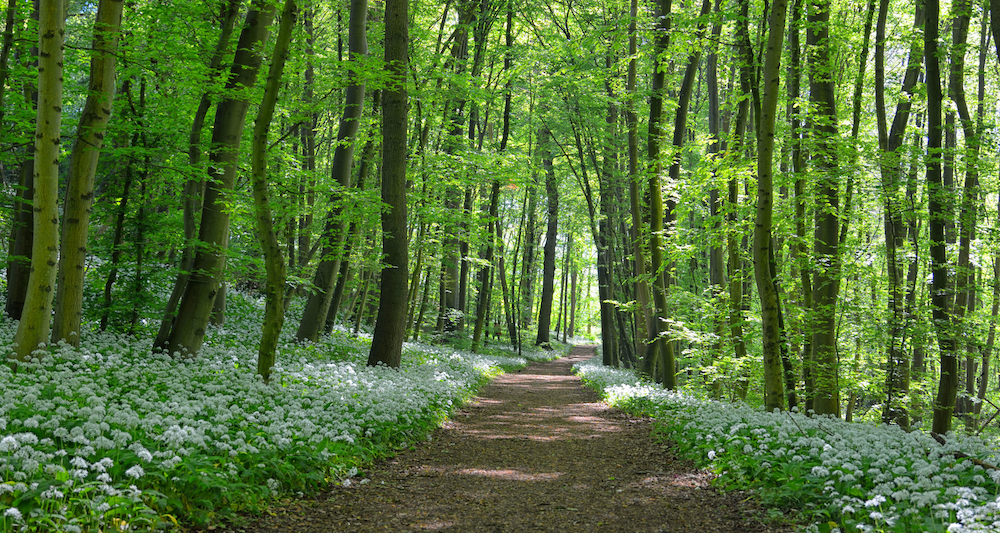 On the plus side, we here in the Northeast are still allowed to go for walks . . . I think. I wear my mask on my strolls around the neighborhood, and I notice everyone is very polite about crossing the street when they see someone, far in the distance, coming their way. Even getting some fresh air feels like an Indiana Jones-worthy quest these days.
So, from the comfort (hopefully) of our homes, let's enjoy romance audiobooks that take advantage of the great outdoors, from Colorado to Maine and beyond. Even if we can't hike, bike, or stroll right now, we can remember, imagine, and hear tell of such ancient customs. And there's something fun about finding different ways to replicate the experiences we most cherish, isn't there? I'm thinking of the man who ran an entire marathon in his backyard. It makes life special to think creatively, so let's get started!
DEACON
by Kristen Ashley, read by Stella Bloom
Audible, Inc.
AudioFile Earphones Award
Sit a spell at Glacier Lily Cottages, Colorado, with your host Cassidy, whose dream is to be an innkeeper in this gorgeous tourist destination. If only she could get strong, silent returning guest John Priest out of her thoughts. Stella Bloom totally gets the young, determined Cassidy and the intense passion she feels for Priest.
THE COUNTRY GUESTHOUSE (Sullivan's Crossing, Book 5)
by Robyn Carr, read by Thérèse Plummer
Recorded Books
Hannah Russell rents a Colorado lakehouse as she adjusts to being five-year-old Noah's guardian. Plummer presents a warm yet crisp and clear narration that makes Hannah seem both practical and caring. Her lovely, mid-range voice is a perennial favorite with listeners.
NOW THAT YOU MENTION IT
by Kristan Higgins, read by Xe Sands
Recorded Books
AudioFile Earphones Award
Scupper Island, Maine, is where Nora calls home, sort of. She's been living in Boston for 10 years, trying to leave family embarrassment behind. An unexpected life turn has her back in Maine and hoping for a family reunion. Narrator Xe Sands delivers a smooth reading with great pacing and realistic-sounding dialogue.
A DELICATE DECEPTION (The Regency Impostors, Book 3)
by Cat Sebastian, read by Joel Leslie
Harper Audio
Amelia and Sydney fall in love over long rambling walks in the Derbyshire countryside, neither of them entirely truthful about who they are in society. Joel Leslie creates a lively cast of characters who each insist on center stage. Class, gender, and age are well represented in the different voices he presents.
HOMECOMING RANCH (Pine River Trilogy, Book 1)
by Julia London, read by Tanya Eby
Brilliance Audio
Madeline and Luke clash over who owns and who is going to run Pine River Ranch in Colorado. Tanya Eby is a great storyteller who finds the hidden hurt in every character and heals it with a happy ending.
BEYOND CONTROL
by Kat Martin, read by Jack Garrett
Recorded Books
Victoria and her four-year-old daughter are on the run, while Josh is trying to escape his memories of service in Afghanistan. Victoria hopes for safety on Josh's Iron River Ranch in Texas, but her past catches up with her. Jack Garrett's slight drawl fits the setting, and his measured reading channels the disquieting violence Victoria faces.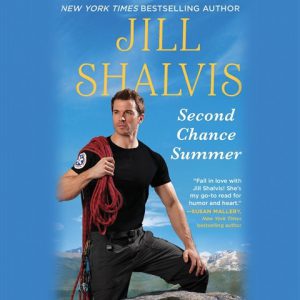 SECOND CHANCE SUMMER
by Jill Shalvis, read by Karen White
Hachette Audio
Lily Danville, resort worker, and Aidan Kincaid, mountain rescue worker, have a second chance at love in Cedar Ridge, Colorado. Narrator Karen White imbues her reading with humor and paces her reading expertly.