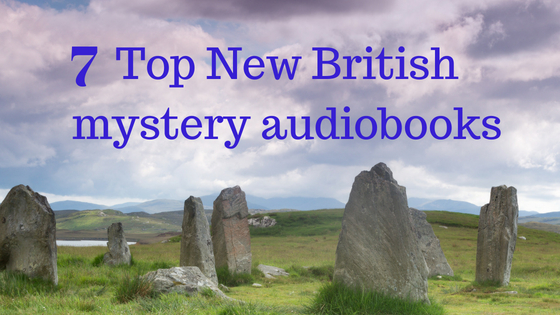 Summer is the perfect time to relax with a great audiobook—and for me, I go first to British mysteries. I try to keep up with authors I don't know well—like Ruth Ware or Anthony Horowitz—and also follow favorite long-running series—like Charles Todd's Ian Rutledge or Martha Grimes's Inspector Jury and his motley crew of village regulars. Peter May, author of several compelling stories set on the Isle of Lewis in the Outer Hebrides, is another favorite. Since I binged on the TV series "Vera," I have happily been consuming Ann Cleeves's Vera Stanhope audiobooks.
Anthony Horowitz's serial TV writing for "Foyle's War" and "Midsomer Murders," as well as his Sherlockian audiobooks HOUSE OF SILK and MORIARTY, are a great lead-up to THE WORD IS MURDER, his newest. MAGPIE MURDERS was a favorite, and a Best Audiobook last year. Ruth Ware's THE WOMAN IN CABIN 10 was an Earphones Winner, and narrator Imogen Church returns here with another Earphones for THE DEATH OF MRS. WESTAWAY.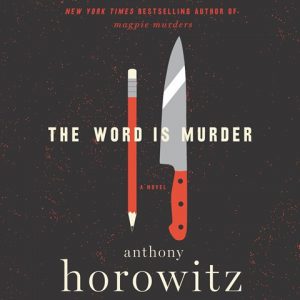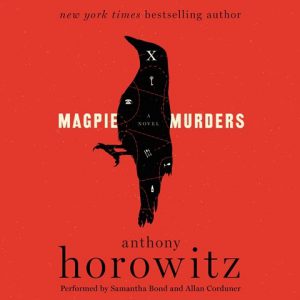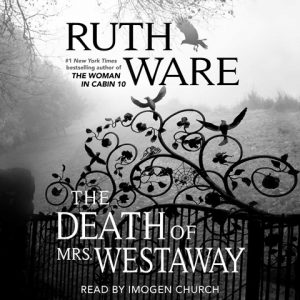 Vera Stanhope—in typical fashion—is a little late. Late, that is, being discovered by American audiences. Ann Cleeves's Vera mystery series began with THE CROW TRAP in 1999, but it took actress Brenda Blethyn's fabulous Vera on BBC TV to begin to win hearts. The audiobooks—the newest, THE GLASS ROOM and HIDDEN DEPTHS—keep me in Vera between the seasons. Cleeves's other TV series "Shetland" is one of the things that led me to Peter May's Lewis mysteries. Peter May has yet to gain a lot of American fans—but I am a huge fan, and I'LL KEEP YOU SAFE does not disappoint. Two narrators sweep you up in atmosphere and masterfully handle the Scottish Gaelic names that in print would stop me dead.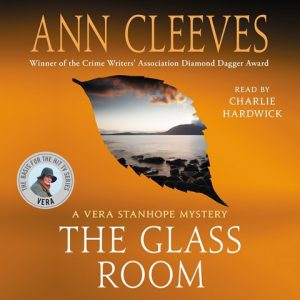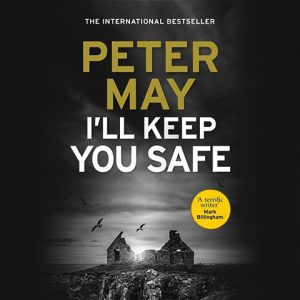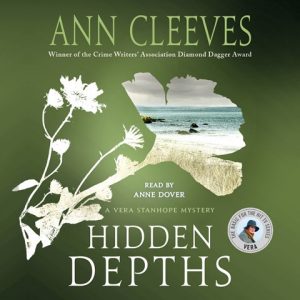 Following long-running series has a special comfort—really, the characters are old friends getting into new trouble! Golden Voice narrator Simon Prebble has been my companion for so many series by authors including Dick Francis, Simon Brett, Peter Robinson, and Peter Lovesey. And Charles Todd, whose latest, THE GATE KEEPER with Inspector Rutledge, clocks in at #20 in the series. Narrator Steve West is a relatively new voice for Richard Jury and friends in the Richard Jury series; the recent THE KNOWLEDGE has Jury and his sidekicks globetrotting to Kenya. That's definitely a long way from Grimes's early titles' pub crawl from village to village—THE OLD SILENT, THE HORSE YOU CAME IN ON, THE DIRTY DUCK.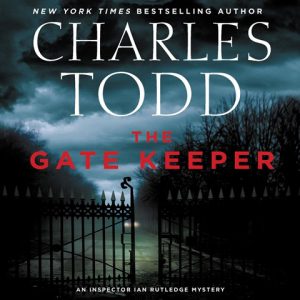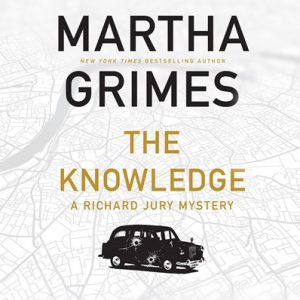 I'd love to know what British mysteries you're listening to, do tell me in a comment here.
Explore more audiobook mysteries . . . British, American, Scandinavian, and more from all our audiobook mystery reviews.  Or check out our Solve blog posts.