It has been said that a good book is like a good friend. After a year of remote school, cancelled activities, and Zoom birthday parties and playdates, many kids are missing their friends like never before. My hope is that this collection of audiobooks about friendship will help sustain kids through lonely times until old friends can reunite and new friendships can develop safely again.
SKUNK AND BADGER
by Amy Timberlake, read by Michael Boatman
Workman Publishing, Ages 6+
Michael Boatman's narration brings to life the titular odd couple as they meet and slowly become friends. Boatman makes the most of the characterizations provided in the book as the highly introverted Badger is forced to welcome the more effusive and worldly Skunk. Listeners are able to easily differentiate the twosome, and Boatman's ability to add emphasis helps listeners enjoy the story's many puns and interjected tales.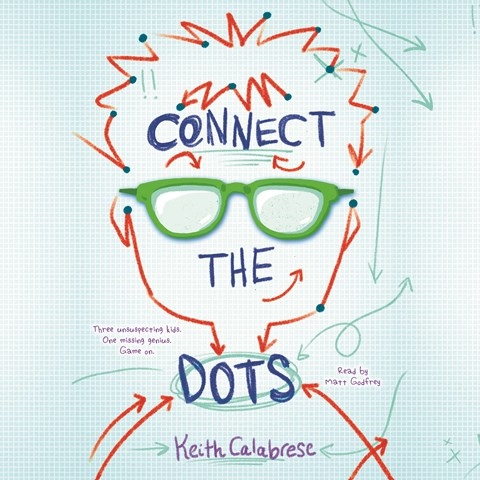 CONNECT THE DOTS
by Keith Calbrese, read by Matt Godfrey
Scholastic Audiobooks, Ages 8+
Matt Godfrey embodies the lighthearted fun of this technology-based adventure. The mysterious disappearance of an eccentric genius means nothing to a trio of sixth grade friends, Oliver, Matilda, and Frankie—until Matilda notices that Oliver is being followed by the same car every day after school. Using distinct voices to distinguish the characters, Godfrey keeps the plot moving and brings heart to this enjoyable romp.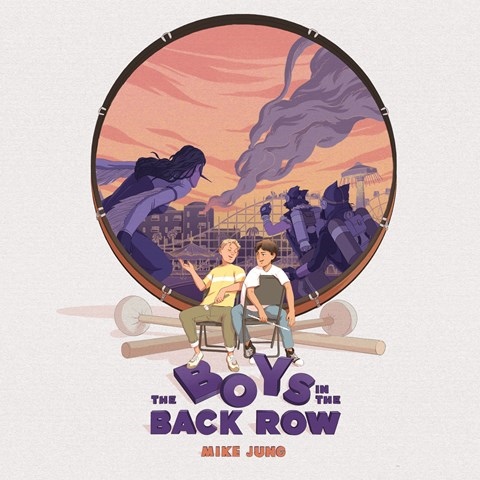 THE BOYS IN THE BACK ROW
by Mike Jung, read by Keong Sim
Dreamscape, Ages 8+
Narrator Keong Sim tells the story of Matt, a sixth-grade flute player turned bass drummer who schemes with his best friend, Eric, to visit their favorite comic book creator at DefenderCon while on a band competition field trip. Listeners will quickly relate to Matt and Eric and cheer them on as they navigate the obstacles that come with growing up.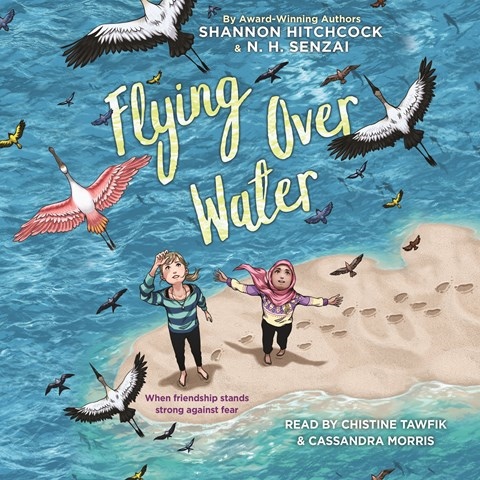 FLYING OVER WATER
by N.H. Senzai, Shannon Hitchcock, read by Cassandra Morris, Christine Tawfik
Scholastic Audiobooks, Ages 8+
Narrators Cassandra Morris and Christine Tawfik showcase a pair of unlikely friends who are drawn together in this empathetic middle-grade audio. Syrian refugee Noura has just arrived in Tampa Bay with her family. Her new friend, Jordyn, is a champion swimmer who's currently in the grip of her own anxiety disorder. The joint narrative flows easily between the two, creating a believable blending of worlds as the two girls become friends.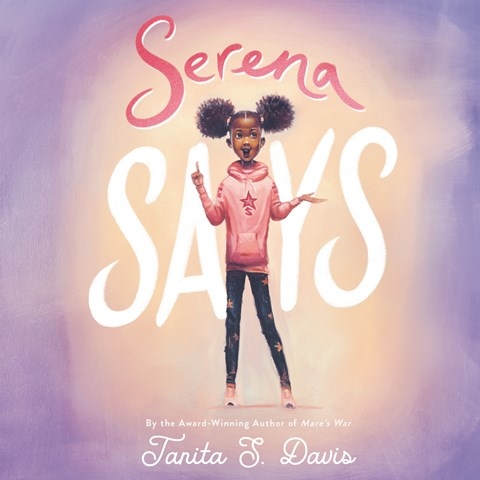 SERENA SAYS
by Tanita S. Davis, read by Imani Parks
Harper Audio Ages 8+
Narrator Imani Parks vibrantly portrays the challenges and triumphs of shifting friendships during the preteen years. Parks skillfully illustrates aspiring vlogger Serena's wide range of emotions—from her hurt and frustration at being displaced by her best friend to her bubbly enthusiasm in front of the camera for her vlogs.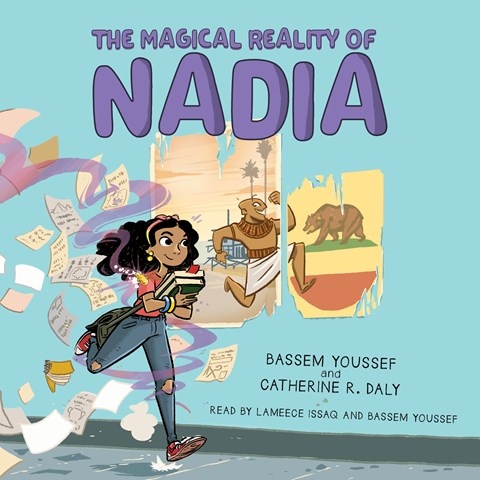 THE MAGICAL REALITY OF NADIA
by Bassem Youssef, Catherine R. Daly, read by Lameece Issaq, Bassem Youssef
Scholastic Audiobooks, Ages 8+
Lameece Issaq's youthful narration captures sixth grader Nadia and her "Nerd Crew" of like-minded, culturally diverse friends who join forces to put together a museum project. At the story's center are Nadia's changing emotions—her incomprehension of a classmate's bullying, the comfort she finds from friends, and the hurt of experiencing microaggressions.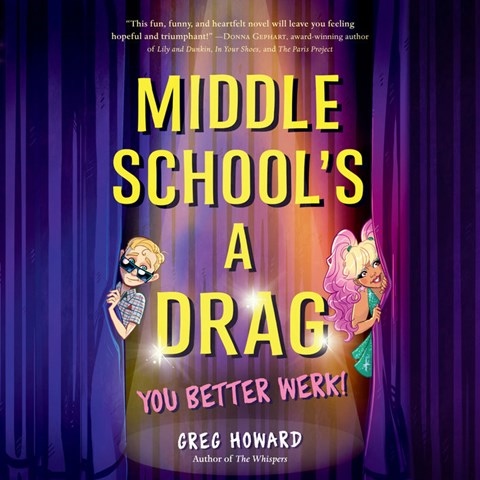 MIDDLE SCHOOL'S A DRAG, YOU BETTER WERK!
by Greg Howard, read by Michael Crouch
Listening Library, Ages 10+
Michael Crouch's performance makes this heartwarmingly funny story about gender and sexual identity accessible to a tween audience. Crouch makes every character sound relatable and endearing, from the flamboyantly confident Julian, to the eager businessman Mikey, his "human demon doll" little sister, and even the school bully.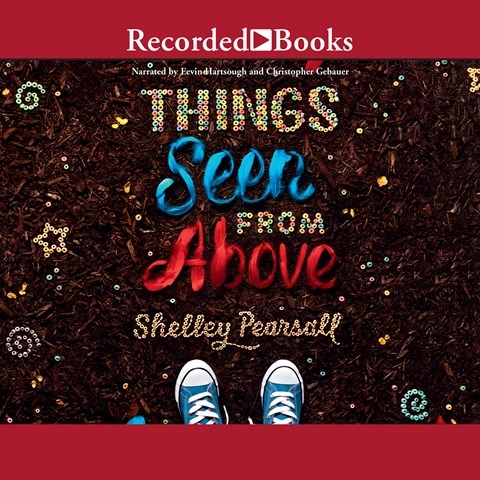 THINGS SEEN FROM ABOVE
by Shelley Pearsall, read by Eevin Hartsough, Christopher Gebauer
Recorded Books, Ages 10+
Eevin Hartsough and Christopher Gebauer narrate the alternating viewpoints of a 6th grade girl, April, and 4th grade boy, Joey, in this uplifting story of nonconformity and friendship. April and her co-volunteer, Veena, worry about Joey's strange activities until they realize how brilliant he is. Each narrator creates a sympathetic portrayal that celebrates the differences between the kids.