Where I live in New Jersey, kids go to sleep on winter nights hoping to wake up to a SNOW DAY— a snowy world of no school. Whether you love the snow, hate it, or live in a climate that never sees it, I have picked a bunch of cozy winter listens for your kids to snuggle down with this month and embrace the joys of winter.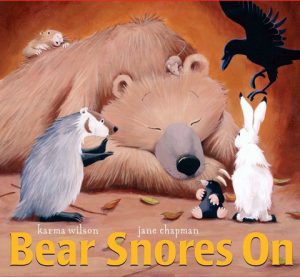 BEAR SNORES ON
by Karma Wilson, read by Karma Wilson
Weston Woods Studios, Ages 4-6 

As Bear hibernates through the winter, Mouse and an ever increasing group of friends take advantage of the comforts in Bear's cave by cooking a feast under his sleeping nose. This reading by the author allows young listeners to appreciate the rhyme and beat of the story, and to soak in the humor of the midwinter merriment.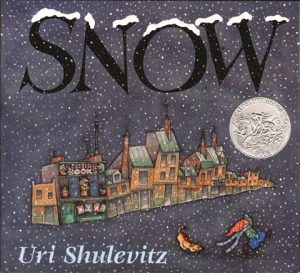 SNOW
by Uri Shulevitz, read by Sean Schemmel
Macmillan Audio, Ages 4-6
Listen along with the print version for a cozy winter story time. As the illustrations capture the excitement of a first snowfall, unobtrusive narrator Sean Schemmel quietly reads the spare text. His tone is subdued and his pacing leisurely. Soft background music accompanies Schemmel, letting the illustrations speak for themselves.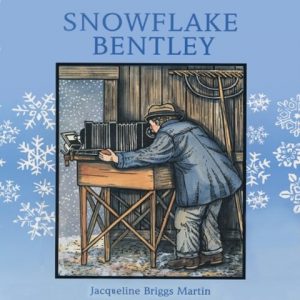 SNOWFLAKE BENTLEY
by Jacqueline Briggs Martin, read by Sean Astin
Weston Woods Studios, Ages 4-6
Musical snow "falls" lightly in the background of the audio performance of this Caldecott Medal-winning story of photography pioneer Wilson Bentley. Sean Astin's voice is quiet, calm, and focused as he describes the determination with which Bentley perfected the art of photographing snowflakes before they could melt.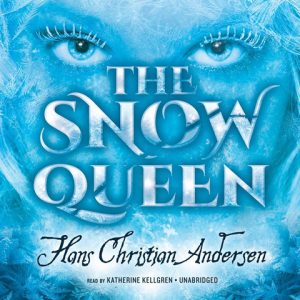 THE SNOW QUEEN
by Hans Christian Andersen, read by Katherine Kellgren
Blackstone Audio, Family Classic
If your kids are fans of Disney's Frozen, then you will want to listen to the original fairy tale that inspired it. Katherine Kellgren's performance is enchanting, going from the restrained storyteller to the old witch and inhabiting a host of strange characters as she spins Andersen's classic tale to its happy ending.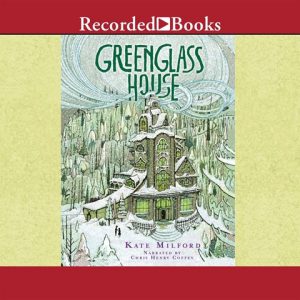 GREENGLASS HOUSE
by Kate Milford, read by Chris Henry Coffey
Recorded Books, Ages 8+
This gentle mystery for the whole family won the Edgar Award for Best Juvenile Mystery in 2014. Chris Henry Coffey gives 12-year-old Milo an air of tentative excitement as he uncovers secrets at his family's inn over winter break. What I love most about this series is the coziness of the house itself: stately and elegant with hidden reading nooks by the fireplace, frost glistening in the woods outside, and an attic full of old treasures. See also the sequel THE GHOSTS OF GREENGLASS HOUSE.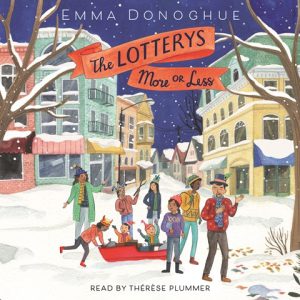 THE LOTTERYS MORE OR LESS
by Emma Donoghue, read by Thérèse Plummer
Scholastic Audiobooks, Ages 8+
In this sequel to THE LOTTERYS PLUS ONE, a dangerous ice storm forces the large, blended, multiracial Lottery family to alter their customary holiday traditions. Through power outages and other challenges, the Lotterys weather the storm and even become friends with their immigrant neighbors. Plummer's accents, inflection, and pacing help keep characters straight and events moving briskly.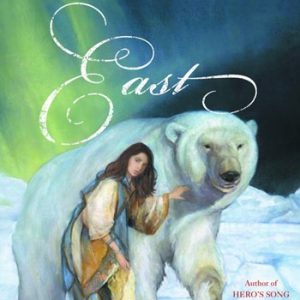 EAST
by Edith Pattou, read by a Full Cast
Listening Library, Ages 10+ 
Perfect for fans of Beauty and the Beast, this adaptation of the Norwegian folktale "East of the Sun and West of the Moon" evokes a wintry landscape filled with enchanted castles, witches, trolls, and spellbound princes. Stand-out performances include Lee Adams, who gives the Troll Queen's gravelly voice an edge of threat and desperation, and Robertson Dean, who succeeds in making White Bear sound both weathered by decades of enchantment and sympathetic. See also the sequel WEST.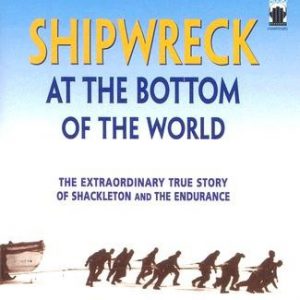 SHIPWRECK AT THE BOTTOM OF THE WORLD
by Jennifer Armstrong, read by Taylor Mali
AudioGO, Family Listening 
Imagine being shipwrecked on Antarctica, trapped in the harshest environment on the planet for two years with barely enough food or shelter. Taylor Mali's intense narration and distinct accents drive listeners of all ages to experience the true story of Shackleton's ill-fated exploration of Antarctica which, miraculously, every crew member survived. Wear a warm sweater when you listen to this one because you will FEEL the cold!