It's no trick to say these witchy romances are a listening treat. For the month of October, lean into the paranormal with nine new audiobooks that are the perfect listening complement to costume parties, giant skeleton lawn decorations, and spooky ringtones.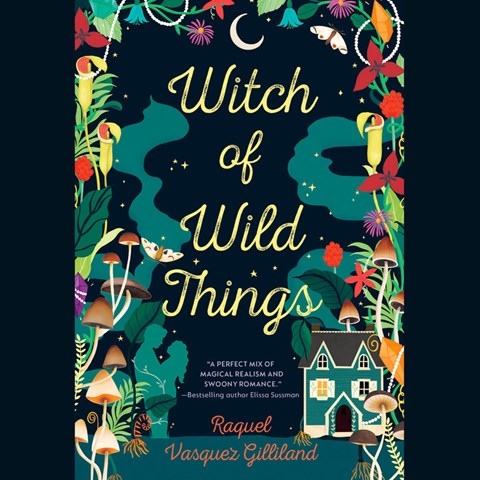 Enjoy the second-chance-at-love theme with this first group of witchy listens. Krysta Gonzales narrates WITCH OF WILD THINGS by Raquel Vasquez Gilliland. Gonzales's youthful voice carefully details herbal witch Sage Flores's complex return home. Working at a local nursery utilizes Sage's skills, but having her teen penpal crush Tenn Reyes as a coworker might be more than Sage can handle. Responsive to Sage's emotions, Gonzales navigates a nuanced reading replete with family dynamics and Latina culture.
In THE WITCH IS BACK by Sophie H. Morgan, read by Natalie Duke, Emmaline Bluewater has renounced her magic and owns a bar in Chicago. When former fiancé Bastian Truenote arrives on the scene, Emmaline has to cope with unexpected magical news. Duke narrates alternating chapters from each character, giving insight into the couple's history and portraying Emmaline's casual, self-deprecating manner.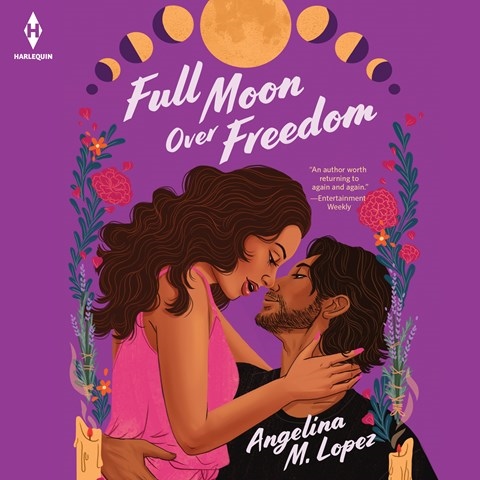 A stand-alone listen, FULL MOON OVER FREEDOM by Angelina M. Lopez is the second audio in the Milagro Street series narrated by Stacy Gonzalez. Mexican American bruja Gillian Armstead-Bancroft believes she is cursed after an emotionally abusive marriage. Perhaps a summer spent with first lover Nicky Mendoza will help her find her center of gravity again. A stellar performance by Gonzalez wraps listeners up in Gillian and Nicky's sultry, intense courtship, making for a must-listen romance.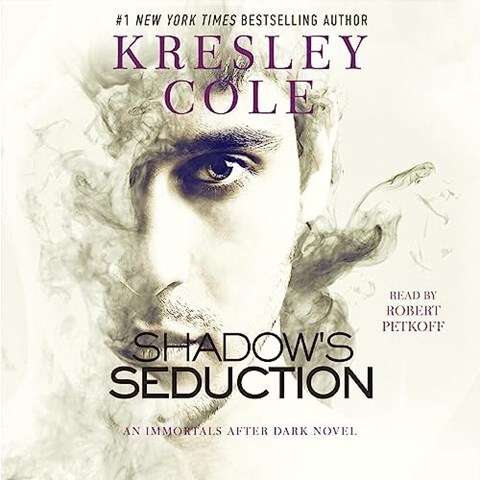 For some magical mishaps, these next three audiobooks fit the bill. Series narrator Robert Petkoff voices the story of vampire Prince Mirceo and demon Caspion in Kresley Cole's SHADOW'S SEDUCTION. While they've been magically matched, neither is immediately thrilled. Petkoff's voices for Cole's ever-growing cast of characters as well as his ability to evoke sexual tension make for an intense listen.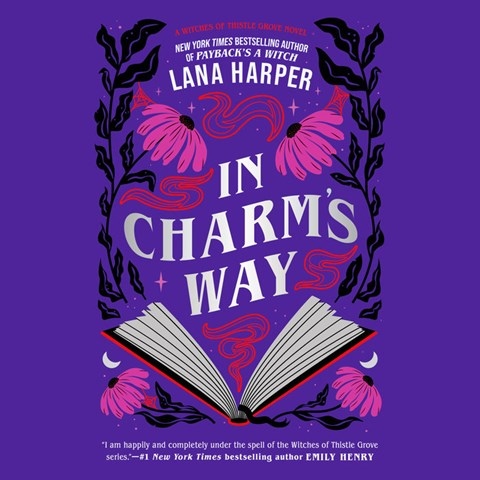 Witch Delilah Harlow is also dealing with the consequences of magical interference in Lana Harper's IN CHARM'S WAY, narrated by Yu-Li Alice Shen. Delilah's memory spell unleashes unholy beasts on the small town of Thistle Grove, and Shen is up for the mayhem. As Delilah teams up with a stranger, Cat, Shen's deeper, flowing reading sounds both modern and wondrous.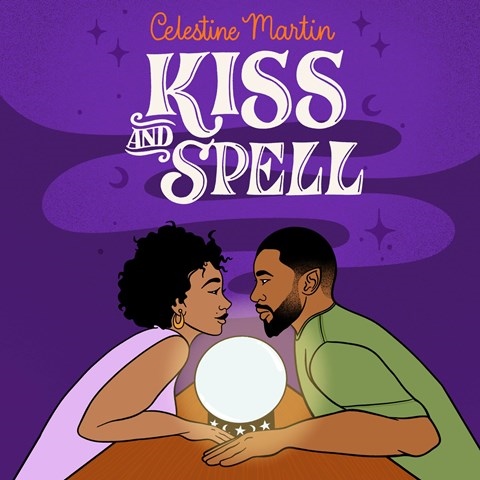 For more curse breaking, there's KISS AND SPELL by Celestine Martin, read by Henriette Zoutomou. Her warm voice introduces a fairy prince sent to New Jersey to find the perfect kiss and the fortune teller who agrees to help him. Zoutomou makes the contemporary fairytale work with clear diction and voices for Martin's loveable cast of characters. Fans of this listen should try Martin's earlier magical romance, WITCHFUL THINKING.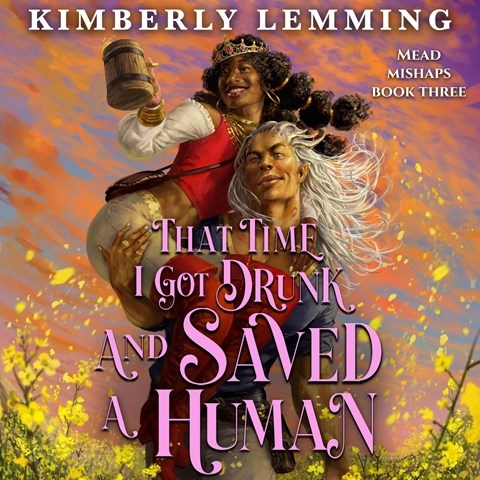 Cozy up in an armchair for these last three charming listens. THAT TIME I GOT DRUNK AND SAVED A HUMAN by Kimberly Lemming is read by Hazel Addison. Cherry is grabbed by a dragon but finds another dragon who is much more to her liking in this comic fantasy. Addison's throaty voice lands the humor with a sharp sense of the ridiculous, providing listeners with a light-hearted magical romp.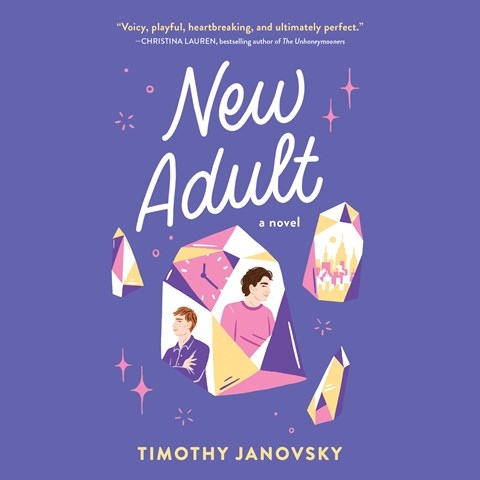 NEW ADULT by Timothy Janovsky asks the intriguing question—what if you could wish for a do-over? Narrator Mark Sanderlin follows budding comic Nolan Baker as he ditches his date Drew and his sister's wedding for a comedy gig . . . then wishes for an "ideal life." When the wish comes true, Sanderlin is there to chronicle the disastrous results. His brisk reading has appropriate pacing and plays up Janovsky's quirky humor.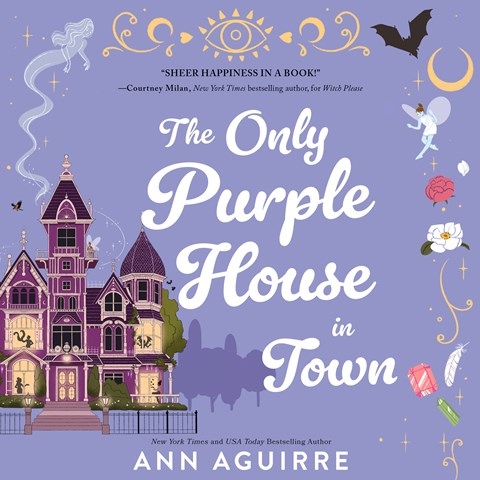 THE ONLY PURPLE HOUSE IN TOWN by Ann Aguirre, read by Carly Robins, may be the perfect antidote to sadness. Magical dud Iris inherits a purple Victorian in Illinois and turns it into a found-family rooming house filled with offbeat characters, including the smitten Eli. Robins doubles down on the warm fuzzy feeling of this LGBTQIA-friendly space and Iris's innate hospitality. Keep your ears perked for the magical surprise near the end.
Make your October listening magical—it's not hard with these enchanting audiobooks.