2023 has kicked off with a deliciously fulfilling start for mystery/suspense audiophiles. We have many new additions to favorite series. Below is a sampling of the recent releases.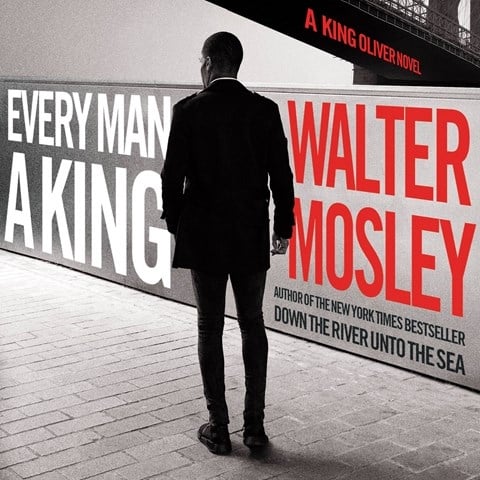 First up is Walter Mosley's EVERY MAN A KING. Golden Voice Dion Graham returns to narrate the second audiobook in the Joe "King" Oliver series, earning him an Earphones Award. As usual with Mosley, listeners get tension, drama, and a protagonist who is protective of his loved ones, and who has a solid moral base that is continually challenged. King is a hero listeners can root for. Graham is in perfect tune, masterfully differentiating characters and adding personalities to King's friends, family, and enemies.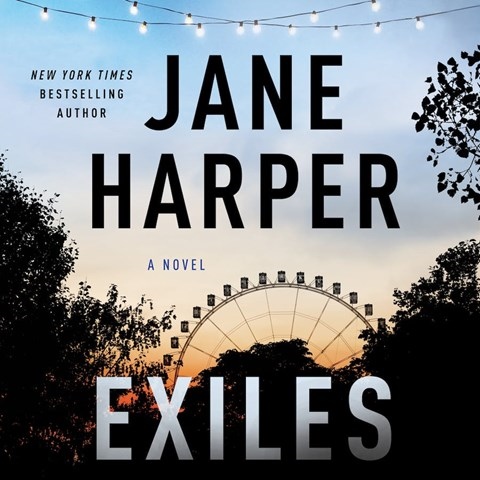 Another new addition to a series is EXILES by Jane Harper. This is audiobook three in the Aaron Falk series that transports listeners all the way to Australia. Earphones Award winner Stephen Shanahan has been the voice of the series from the beginning and has also narrated Jane Harper's stand-alones. In this latest addition to the series, Harper has us following federal investigator Falk to South Australia's wine country, where he is drawn into a cold case involving a woman's disappearance. Shanahan's accent and talent in conveying the detailed atmosphere that Harper writes make for a transporting experience.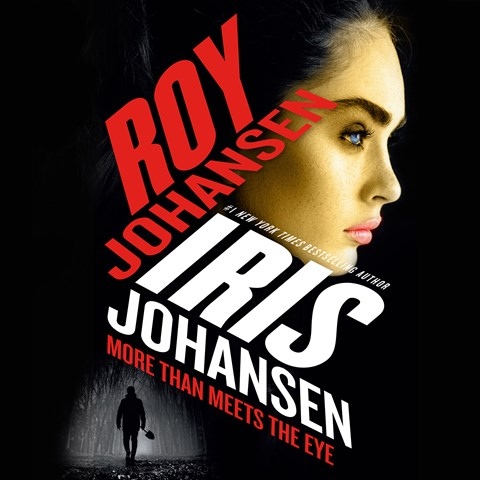 Another Earphones Award-winning series addition is MORE THAN MEETS THE EYE, by Roy Johansen and Iris Johansen. This is the tenth in the Kendra Michaels series, with narrator Elisabeth Rodgers as the voice of FBI consultant Michaels and her friends, allies, and love interest. Michaels is an intriguing protagonist, a sassy, confident woman who has special talents derived from her having been blind growing up until a procedure restored her sight. As a result she has a heightened sense of hearing and powers of deduction. The audiobook provides a gripping listening experience. Listeners new to the series will be able to pick up on the back stories quickly but still may want to go back and listen to the earlier audiobooks.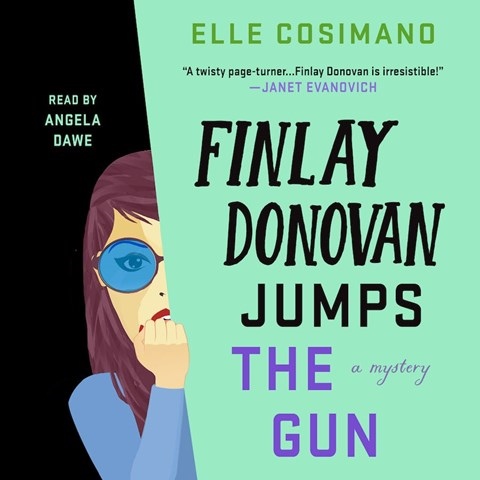 If you want something lighter, you might enjoy the third addition to the Finlay Donovan series, FINLAY DONOVAN JUMPS THE GUN by Elle Cosimano, performed by Angela Dawe. This series continues to deliver fun characters with laugh-out-loud moments. Donovan is an unusual amateur sleuth—a single mom with two young children who is constantly balancing her career as a romantic suspense writer with having been thrust into the role of contract killer while. What could go wrong? Narrator Angela Dawe convincingly voices the young kids, the evil pursuers, and, of course, the handsome police officer love interest, providing listeners with hours of entertainment.