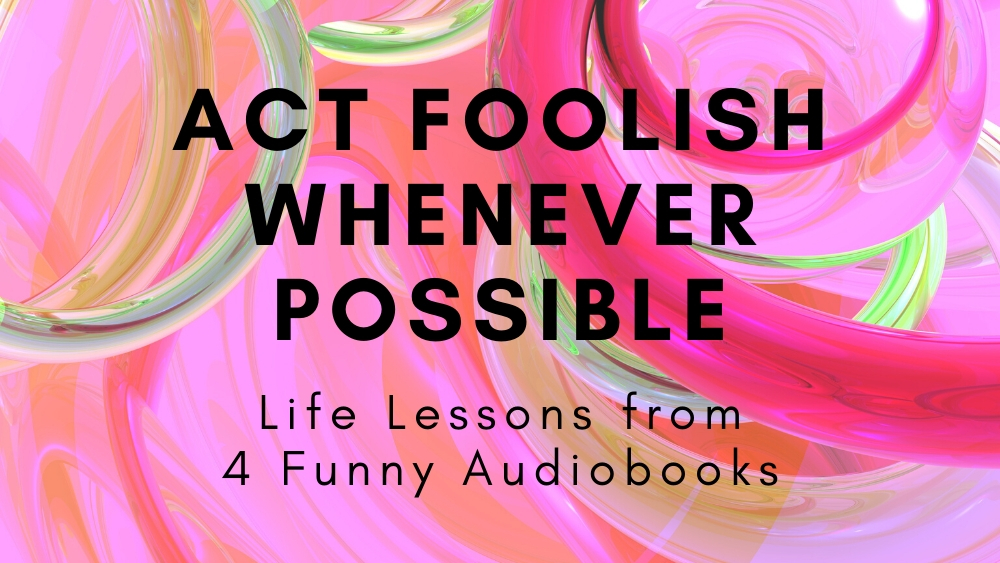 In my family, we call it naked vacuuming. That urge to eradicate crumbs under the table while tiptoeing to the laundry room to retrieve underwear. One crumb leads to the next, which causes you not to hear the neighbor's "Hello!" from the unlocked kitchen door until it's too late. Hence my advice for the New Year — Leave the crumbs for the mice. Hoping that you, too, are inspired and amused by other people's quirks and misadventures, I've decided to recommend four funny audiobooks filled with the kind of snippet I shared about my own life.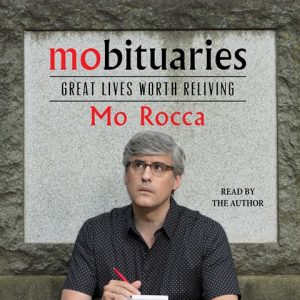 We begin with the dead in the Earphones Award-winning MOBITUARIES, written and read by humorist Mo Rocca. Rocca, who is also a CBS Sunday Morning correspondent and a regular panelist on NPR's "Wait Wait . . . Don't Tell Me!" reads with the finger-snap timing of a stand-up comic combined with the persuasiveness of a confidence trickster. You simply want to know what craziness comes next in the Mo-written farewells to everything and everyone from dragons to Beau Brummel to medieval science. And Thomas Paine. How could we have forgotten Thomas Paine?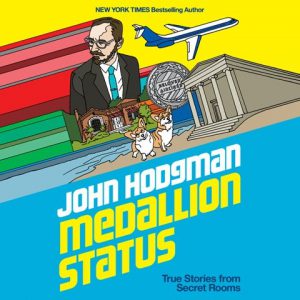 Seeking inspiration from the living as well, I turned to John Hodgman's performance of MEDALLION STATUS, his laugh-inducing remembrances about many things, including the pursuit of airline bonus miles. You've probably been traveling over the holidays, or else you will be traveling soon, so the actor and humorist's misadventures will be fair warning. There's also his ongoing effort to appear competent. That he is no more competent than the rest of us is comforting and very funny.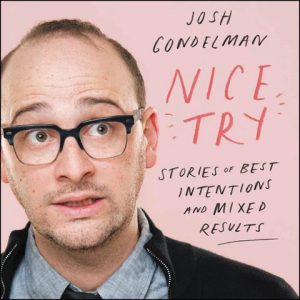 After John comes Josh. Josh Gondelman, the award-winning writer and comedian who is also — according to absolutely everyone — the nicest possible guy. A nice guy who is prone to messing up and writing about it afterward in a way that will make you laugh and want to hug him. His debut collection of riotous essays, NICE TRY, details all the ways in which good intentions can go wrong, whether trying Ecstasy for the first and only time or adopting a dog from someone who distrusts him.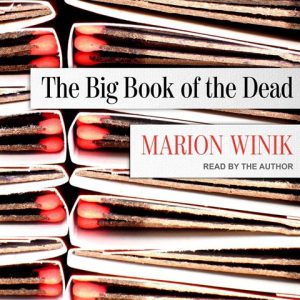 My fourth suggestion takes us back to dead people. Amusing dead people who can't sue about anything that Marion Winik says about them in her THE BIG BOOK OF THE DEAD. Combining her earlier popular dead-people funnies, THE GLEN ROCK BOOK OF THE DEAD and THE BALTIMORE BOOK OF THE DEAD, with new pieces and a new introduction, this is an audiobook that celebrates our human oddities and inspires one to pay attention to the neighbors, particularly the quirky ones.
I conclude with a line from Colette to guide you into the new year —You will do foolish things, but do them with enthusiasm.