Adenrele Ojo loved experiencing Josephine Baker's life through narrating Sherry Jones's historical fiction about the groundbreaking entertainer, civil rights champion, and possible spy. She says JOSEPHINE BAKER'S LAST DANCE is a "definite ride" and an enthralling listen. Hear more about this riveting audiobook from Adenrele herself.
"If you think you know about Josephine Baker, I'm here to tell you there is so, so, SO much more to learn."—Narrator Adenrele Ojo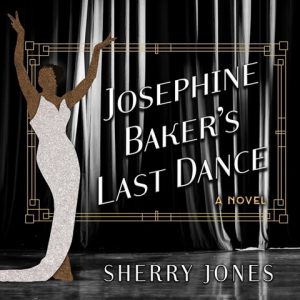 JOSEPHINE BAKER'S LAST DANCE
by Sherry Jones, read by Adenrele Ojo
HighBridge Audio
Baker was an international star, and in this novelization of her life, Adenrele Ojo's narration is certain to inspire listeners. Baker's life was full of adventure, and she rose from early years in poverty to follow her dreams and become a showgirl, an activist, and a member of the French Resistance during WWII. Jones's well-researched and lively words combined with Adenrele's captivating narration bring Baker's unique story to life.
Find many more audiobooks narrated by Adenrele Ojo by browsing her audiography.