Unhampered by the constraints of the police or the private investigator, amateur sleuths can be anyone—and do just about anything. As you can see from a small sampling of recent audiobooks in this sub-genre, the amateur sleuth can arise from any career, from a maid to a wedding planner to a journalist. Of course, the writer is then challenged to introduce a murder and, more importantly, create a credible reason why this person would be motivated to pursue a murder investigation.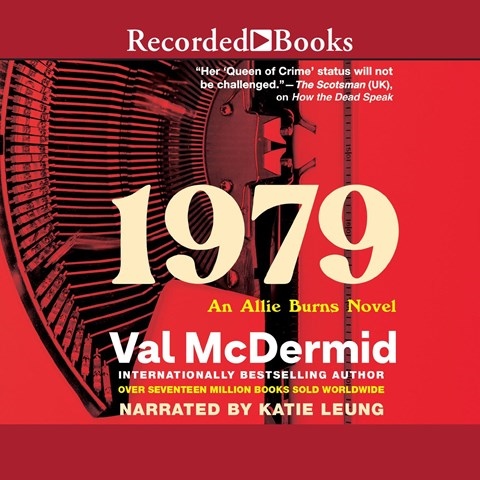 In Val McDermid's 1979, read by Katie Leung, we are introduced to reporter Allie Burns. This is McDermid's first new series in twenty years. As a female reporter in a man's world, Allie is looking for a way to make her name. Journalists make great amateur sleuths because they are persistent and, in many cases, fearless in pursuing a story. Narrator Leung, a Scottish actor, is perfectly suited to take on the Scottish accents and phrases. You may recognize Leung from her playing Cho Chang, Harry Potter's first love interest in the film series.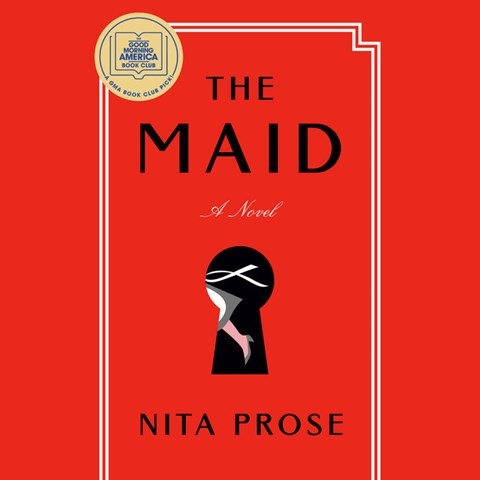 A very different take on the amateur sleuth is THE MAID by Nita Prose and read by Lauren Ambrose. Here we have a very unlikely amateur sleuth, Molly, who might be considered "on the spectrum." Molly loves her job as a maid in The Regency Hotel. She comes upon the dead body of an infamous hotel guest and becomes the prime murder suspect. So, the motivation for Molly and her crew of friends is to solve this Clue-like mystery to clear Molly of suspicion. Ambrose's narration earned her an Earphones Award.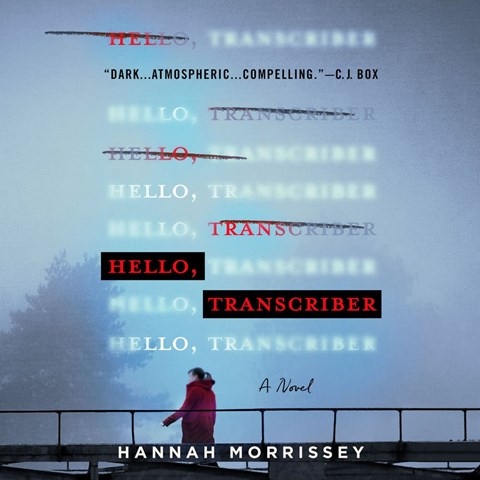 In HELLO, TRANSCRIBER by Hannah Morrissey, read by Angela Dawe, we have an amateur sleuth who has a legitimate relationship with law enforcement—Hazel Greenlee, the protagonist, works as a transcriber of police reports for the local police station. Hazel is also an aspiring and frustrated novelist, which comes through in her language and observations. This Earphones Award winner provides a cast of colorful characters delivered masterfully by Dawe.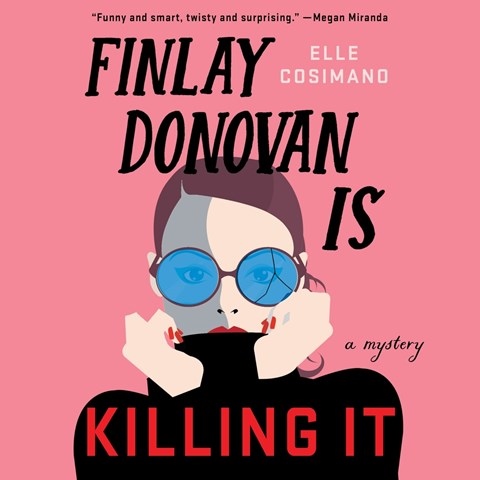 Angela Dawe also gives us the very funny and entertaining FINLAY DONOVAN IS KILLING IT by Elle Cosimano. Our amateur sleuth here is a somewhat successful author of murder mysteries, a single suburban mom who ends up in an improbable murder-for-hire situation. The twists and turns and humor will keep listeners fully engaged and entertained. Book 2 in the series, FINLAY DONOVAN KNOCKS 'EM DEAD, was just released this month.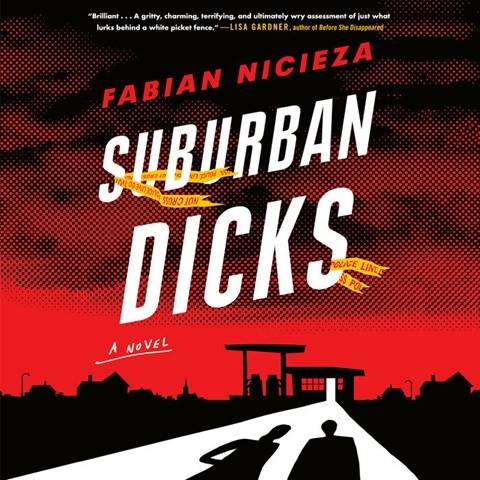 Speaking of suburbia, I have one more amateur sleuth audiobook to add to the list: SUBURBAN DICKS by Fabian Nicieza and read by Natalie Naudus. Andie Stern, very pregnant suburban mom, is a former criminal profiler frustrated by her amateur status. She teams up with a local journalist, Kenny Lee, to reveal deep-held community secrets of racism, murder, and police corruption. Naudus masterfully delivers the various accents and the sarcasm and humor that drive this audiobook.