AudioFile is Behind the Mic again with narrator Amy Landon, who shares what she loved about narrating PRIVATE LIES, a hilarious noir mystery with sparkling dialogue and an unexpected heroine by Cynthia St. Aubin.
"What you don't expect is a heroine who is so funny, so real, and snarky. She's Lucille Ball-esque."—Narrator Amy Landon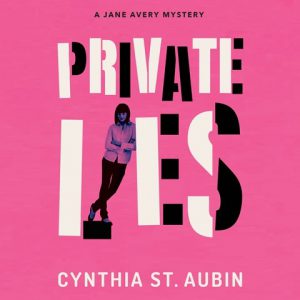 PRIVATE LIES
by Cynthia St. Aubin, read by Amy Landon
Brilliance Audio
AudioFile Earphones Award
Jane Avery's mother went missing just at the moment when Jane was crossing the stage at her law school graduation. Jane searches for her mother in this irreverent mystery that exhibits a droll sense of humor at even the most tense moments. Amy is up to the challenge, balancing the lightheartedness and drama deftly. Listen to a sound clip and read AudioFile's full review.
Explore more audiobooks narrated by Amy from her audiography that includes other mysteries, like SPLINTERED SILENCE; romance, like BITTER SPIRITS; and mainstream fiction.