The 75th Annual Edgar Awards were presented by the Mystery Writers of America on April 29, 2021. As one of the COVID dividends, all were invited to attend the ceremonies virtually, and all can see what they missed here on YouTube.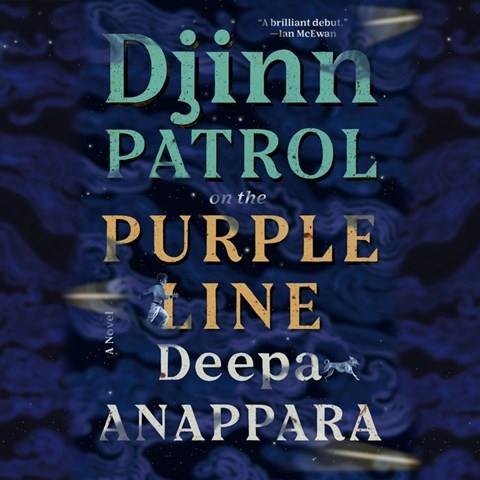 The winner in the Best Novel category was DJINN PATROL ON THE PURPLE LINE by Deepa Anappara, read by Indira Varma, Himesh Patel, and Antonia Aakeel. This audiobook provides a full sensory immersion into the lives of the marginalized and vulnerable communities in India where children are disappearing at an alarming rate. Jai, a nine-year-old fan of police procedural television shows, along with two buddies, decides to investigate the cases of children missing from his own settlement. Once listeners get into the musicality of the narrators' voices, they will be swept away with the sadness of these children's situation and their senses of humor and hopes for a better future. Having traveled to India myself, and in light of the current devastation from COVID-19 that India is facing now, I can say that the experience of listening to this audiobook goes way beyond the "mystery" at its core.
In addition to the winner, the other nominees in this category (all available as audiobooks) were:
BEFORE SHE WAS HELEN by Caroline B. Cooney, read by Kimberly Farr
THE THURSDAY MURDER CLUB by Richard Osman, read by Leslie Manville
THESE WOMEN by Ivy Pochoda, read by Bahni Turpin and Frankie Corzo
THE MISSING AMERICAN by Kwei Quartey, read by Robin Miles
THE DISTANT DEAD by Heather Young, read by Eva Kaminsky, Charlie Thurston, Jim Meskimen, and Cassandra Campbell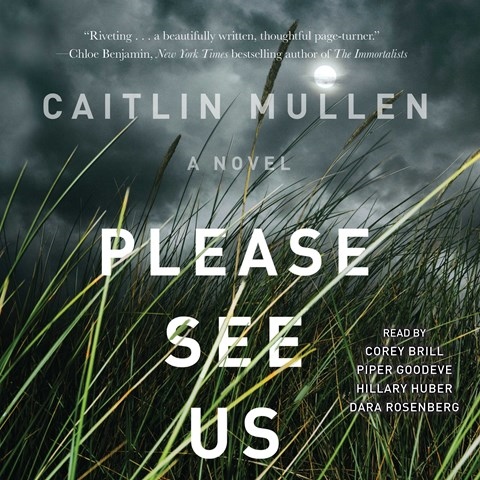 The winner in the Best First Novel category was PLEASE SEE US by Caitlin Mullen, read by Corey Brill, Piper Goodeve, Hillary Huber, and Dara Rosenberg. This audiobook focuses on marginalized victims—young women murdered in Atlantic City. Listeners hear from the victims themselves through Hillary Huber's narration. Then listeners tune in to Clara, a young boardwalk psychic, performed by Dara Rosenberg, and Lily, voiced by Piper Goodeve, who are drawn together to solve the mystery of the missing women.
In addition to this winner, mystery audiophiles may want to check out the other nominees in this category:
MURDER IN OLD BOMBAY by Nev March, read by Vikas Adam (an Earphones Award winner)
CATHERINE HOUSE by Elisabeth Thomas, read by Inés del Castillo
WINTER COUNTS by David Heska Wanbli Weiden, read by Darrell Dennis
DARLING ROSE GOLD by Stephanie Wrobel, read by Megan Dodds and Jill Winternitz
Finally, I want to call your attention to the winners in a few other categories: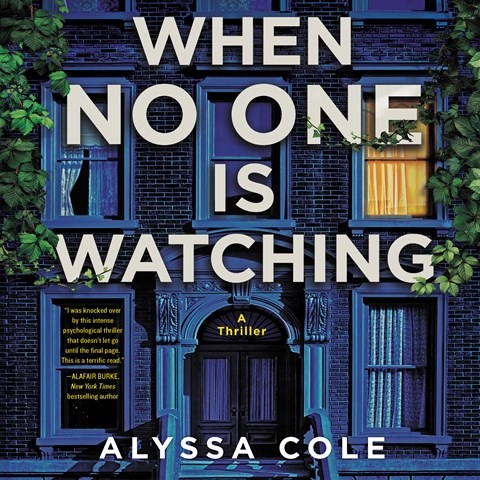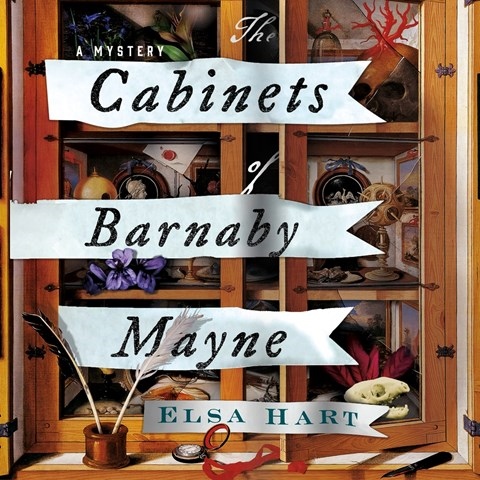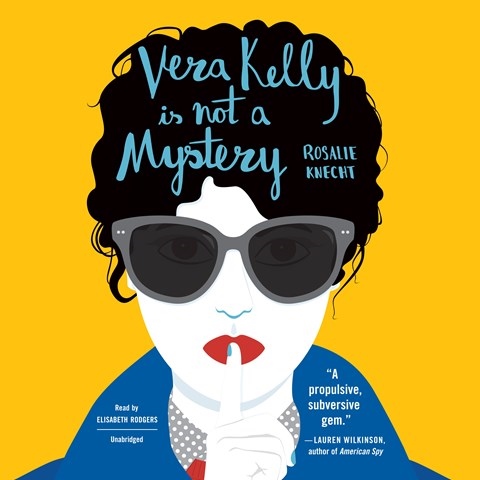 The winner for Best Paperback Original was WHEN NO ONE IS WATCHING by Alyssa Cole, read by Susan Dailan and Jay Aaseng. This one comes very close to home for me as it takes place in Brooklyn. The neighborhood is going through a rapid gentrification that has longtime resident Sydney focusing on what is really going on as her neighbors start disappearing.
The Simon & Schuster Mary Higgins Clark Award, which is given to a novel that is written in the Mary Higgins Clark tradition (features a female protagonist, no on-scene violence, no four-letter words or explicit sex scenes) was presented to THE CABINETS OF BARNABY MAYNE by Elsa Hart, read by Barrie Kreinik .
The Penguin Random House – G.P. Putnam's Son's Sue Grafton Memorial Award, which is given to a novel that reflects Sue Grafton's Kinsey Millhone, was given to VERA KELLY IS NOT A MYSTERY by Rosalie Knecht, read by Elisabeth Rodgers.
You can see the full list of nominees and winners here. While 2020 was a challenging year to be launching a book or an audiobook, these writers have provided us with some real winners. Happy listening.