Award season is here! How thrilling to highlight this year's Audie Award finalists for romance. In case the awards are new to you, the Audies are brought to you courtesy of the Audio Publishers Association, and they recognize "distinction in audiobooks and spoken-word entertainment." For romance, audiobooks are judged on "excellence in narration, production, and content of an audiobook of romance, including romantic suspense, historical romance, erotica, etc." This year, there are five finalists, and they represent a must-listen shortlist of superb romance audio. Take a listen, and be sure to attend the virtual gala on March 22, hosted by John Leguizamo.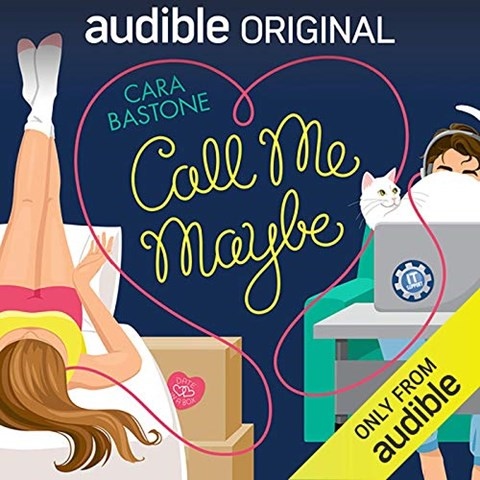 CALL ME MAYBE
by Cara Bastone, read by Luci Christian and Neil Hellegers
Audible, Inc.
CALL ME MAYBE is such a kick. Not only does the catchy title cause song lyrics to immediately enter your brain, but the audiobook also includes ambient sounds. Think car doors opening, crowd noise, and other sound effects that put listeners in the center of the action. That's rare for romance, and it works so well for Bastone's hilarious meet-cute that starts on Vera's cell phone as she talks with Cal, a call center worker.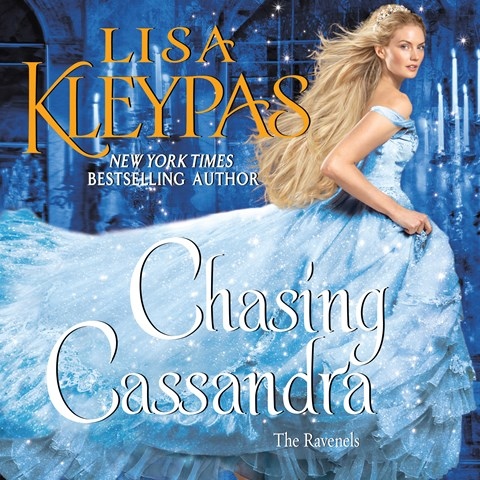 CHASING CASSANDRA
by Lisa Kleypas, read by Mary Jane Wells
Harper Audio
Narrator Mary Jane Wells is a multiple-time Audie Award finalist and winner, and once you start listening, you'll see why. Wells charms her way through historical romance with her layered voice and easy manner with English and Scottish accents and with Kleypas's smooth, steamy writing. CHASING CASSANDRA is in the beloved Ravenels series and features Tom and Cassandra, who meet at a wedding but are reluctant to surrender to love themselves. Check out our interview with Mary Jane Wells to learn more about her narrations and other acting work.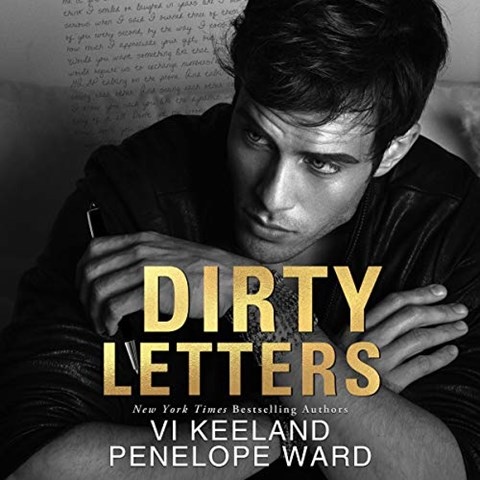 DIRTY LETTERS
by Vi Keeland and Penelope Ward, read by Andi Arndt and Jacob Morgan
Brilliance Audio
Narrators Andi Arndt and Jacob Morgan have turned up the heat in DIRTY LETTERS. Teenage correspondents Griffin and Luca have taken their writing to a whole new level as adults. Arndt and Morgan pass the story back and forth, delineating with heart how each manages to cope with romance and life's challenges. Arndt does pathos with innate skill, and Morgan's deep, gravelly voice can smolder with the best.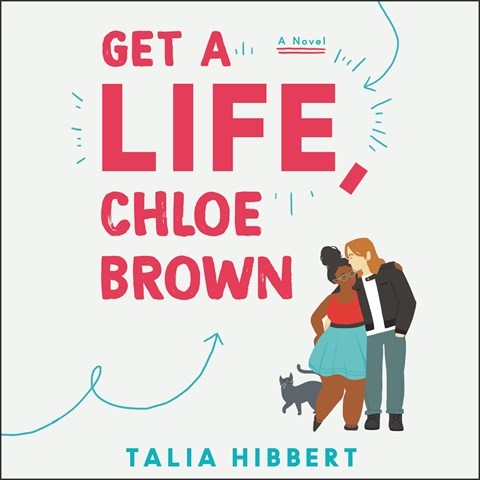 GET A LIFE, CHLOE BROWN
by Talia Hibbert, read by Adjoa Andoh
Harper Audio
AudioFile Earphones Award
You can't help but love this story. Adjoa Andoh's textured voice and English accent breathe life into Chloe's romantic journey. And her talent for arch humor seamlessly matches Hibbert's dialogue. (Fans can also see Anjoh in an on-screen romance adaptation as the formidable Lady Danbury in Bridgerton.) Chloe suffers from chronic pain, and decides to "get a life," including moving into her own place. Isn't it lucky her new super Red is so appealing—and ready to help check items off her list?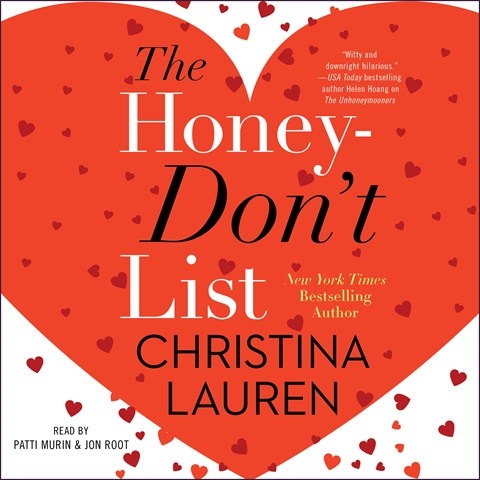 THE HONEY-DON'T LIST
by Christina Lauren, read by Patti Murin and Jon Root
Simon & Schuster Audio
It's home design television gone hysterically wrong, brought to you by narrators Patti Murin and Jon Root. Carey and James are employees for a famous design-TV couple, and their bosses' marital problems are so epic that Carey and James are at their wits' end. Root's deadpan voice and Murin's cute characterization for Carey play up Lauren's signature humor.
Good luck to all of the finalists, and be sure to tune in to the event on March 22 to catch the winner!