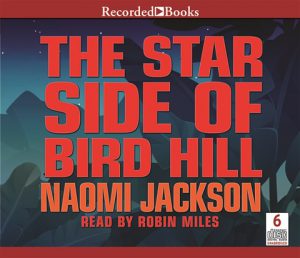 Summer travel season is here, and I'd love to hare off to an unfamiliar clime. In previous years, I've watched zebras on the Masai Mara and scraped my knees on a shortish Swiss Alp. But I don't always have the ready cash for such trips, and in truth, I'm not always up for the dissonance and discomfort of travel. That's where audiobooks come in. Not travel books, but novels set in foreign lands. I call them far-flung travel for the adventure-hesitant. They encourage me to appreciate other lands and other peoples, all while sleeping in my own bed.
My two trips to the Caribbean left me sunburnt, broke, and tired of the other tourists. Then I fell in love with Barbados in THE STAR SIDE OF BIRD HILL, a coming-of-age story by Naomi Jackson, evocatively performed by Robin Miles. This wasn't the manicured resort island, but a real place rich with people I'd never have met lounging by a pool, including two Brooklyn-born Barbadian girls who took me along on their voyage of self-discovery.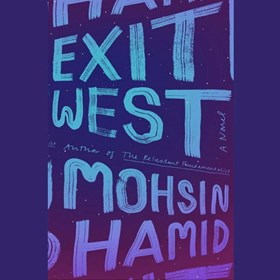 Moshin Hamid's novel, EXIT WEST, transported me into the middle of today's Middle East. His expressive, yet unadorned performance brought the ancient land's wonder and pain vividly to life, and made me imagine that I was listening to the unlikely love story as the muezzin called the faithful to prayer.
Despite wanting to visit India, I worry that I'd be a grouchy traveler in its heat and crowds, which is why I'm so grateful to Rohinton Mistry's A FINE BALANCE, read by John Lee. In the company of four impoverished strangers who create such kindness in their lives, I overcame my wimpy sensibilities and was mesmerized by them and their country.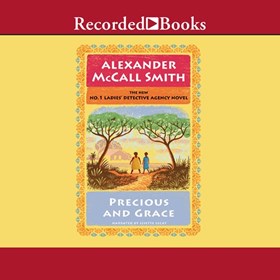 And whenever in doubt, I book passage to Botswana with the good-humored and gently philosophical Alexander McCall Smith's No. 1 Ladies' Detective Agency series, performed by the ever-wonderful Lisette Lecat. (The most recent title is PRECIOUS AND GRACE.) I've chuckled and gained intercultural understanding without once complaining about the scorching sun and red road-dust.
---
So where have your audio travels taken you? I'm always up for an armchair trip! Share your favorites in the comments!