Behind the Mic for AudioFile Magazine today, narrator Janet Metzger entices us into wanting to know more about AS CLOSE TO US AS BREATHING and to soak up the atmosphere of a beach cottage in 1948.
"Elizabeth Poliner's genius is the way that she delivers throughout the book tiny bits of information. I could, through her descriptions, taste and smell the salt air and feel the warm sun of those lazy days." —Narrator Janet Metzger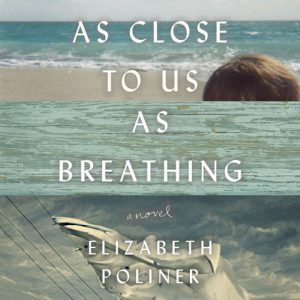 AS CLOSE TO US AS BREATHING
by Elizabeth Poliner, read by Janet Metzger
Hachette Audio
Earphones Award Winner
We are delighted to discover this great summer listen, and we recommend it as an audiobook that will stay with you. Janet Metzger masterfully narrates Elizabeth Poliner's captivating, nuanced story of a tragedy that strikes at the heart of a close-knit Jewish family. Metzger adopts the perfect tone of reflective meditation from the novel's portentous first sentence: "The summer of 1948 my brother Davy was killed in an accident with a man who would have given his own life rather than have it happen." Listen to a sound clip and read our full review here.
To find more audiobooks narrated by Janet, click here.