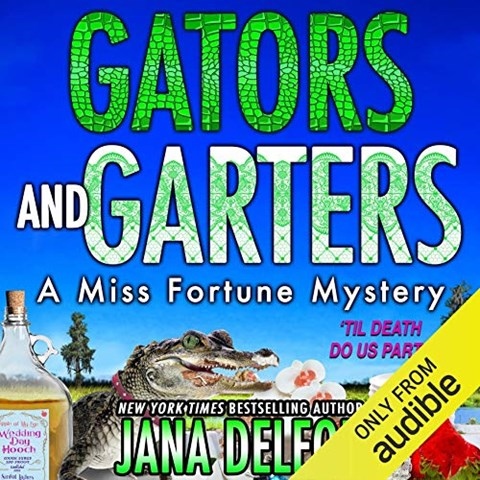 June is our time to celebrate AudioFile Magazine's Golden Voices. The newest additions to this very select list of outstanding narrators are Cassandra Campbell, Michael Crouch, and Soneela Nankani. While all of the Golden Voices have audiographies that span multiple genres, this column allows me to focus on the gifts they bring to mystery and suspense audiobooks.
Cassandra Campbell is well known to those of us who have learned to appreciate her talents voicing a wide range of mystery sub-genres.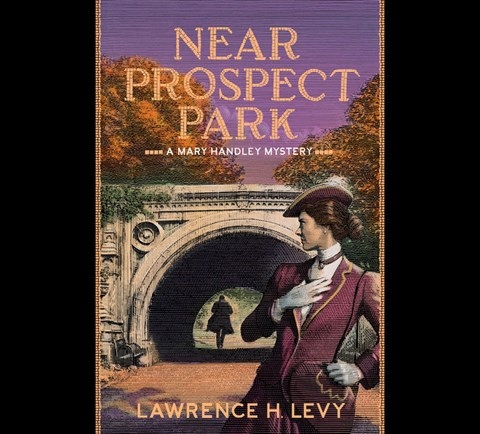 First, we have the funny cozy, GATORS AND GARTERS by Jana DeLeon, which won Campbell an Earphones Award. As this series takes place in Louisiana, Campbell very effectively dons Southern accents and the light, humorous tone needed.
Then we go to a historic mystery with NEAR PROSPECT PARK by Lawrence H. Levy. Here Campbell demonstrates her talents with the fourth book in the Mary Handley series. She is able to use her voice, tone, pacing, and accents to draw us back into Brooklyn in the 1890s. By the way, she also won an Earphones Award for this one.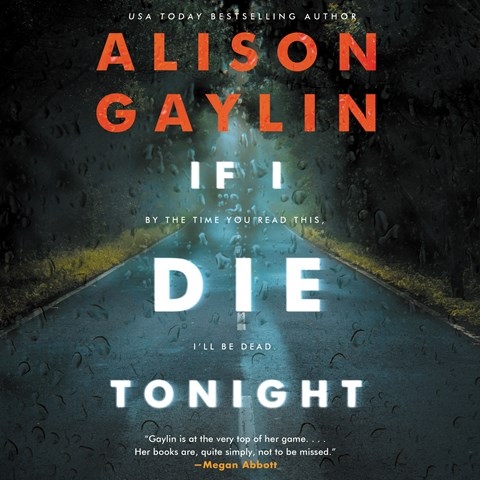 Campbell also demonstrates her skills when delivering the tense, slow burn of psychological thrillers, as in Alison Gaylin's IF I DIE TONIGHT. AudioFile's review of this audiobook describes Campbell has having a "beautiful cello voice," which perfectly matches the intensity needed for this type of thriller. More recently, Campbell narrated Gaylin's THE GIFT, which was released in the summer of 2020.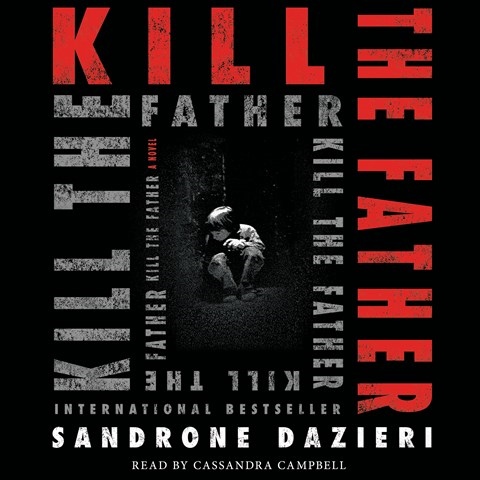 Campbell demonstrates her dexterity with foreign names and accents with KILL THE FATHER by Sandrone Dazieri. This falls under the sub-genre of police procedural and is set in Rome. I mention this older title because it is discussed on the AudioFile podcast celebrating Cassandra Campbell.
While in my next column I will focus on the contributions to mysteries and thrillers by our other two new Golden Voices, Michael Crouch and Soneela Nankani, I wanted to bring to your attention several new releases by other Golden Voices who are part of this illustrious group.
Golden Voice George Guidall adds another Earphones Award to his collection with THE BEIRUT PROTOCOL by Joel C. Rosenberg. Guidall's facility with differentiating characters with accents and his pacing contribute to making this a very exciting listen.
Narrator JD Jackson, who was named a Golden Voice in 2020, elevates Jeffery Deaver's BURIED. Jackson adds drama and personality to this neo-noir offering by the bestselling Deaver.
One more Golden Voice narrator who shines this month is Scott Brick. He demonstrates his ability to deliver humor and fast-paced adventure in Janet Evanovich and Steve Hamilton's THE BOUNTY. Then he returns to give voice to Cotton Malone in Steve Berry's THE KAISER'S WEB in an Earphones Award-winning performance.
Mystery audiophiles are so fortunate to have the talent, energy, and brilliance of these performers giving us hours of engaging entertainment.