Audiobook publishers have been trying out new ideas in casting voices for several years. Some recent new releases showcase the creative ways producers are taking audiobooks beyond the single voice. A new full-cast production that pulls out all the stops—and in addition, wows listeners with original music and songs—is PUSS IN BOOTS. It's headlined by none other that the marvelous Jim Dale, with nearly a dozen other narrators making the most of the reimagined, fractured fairy tale. PUSS has the same creative team as SPIN: The Rumpelstiltskin Musical, which was a 2019 Audie Finalist.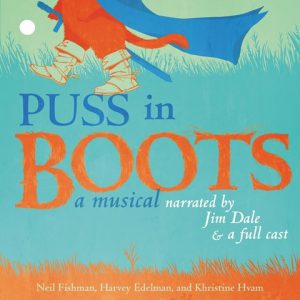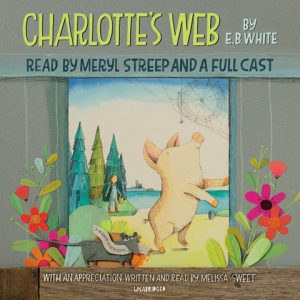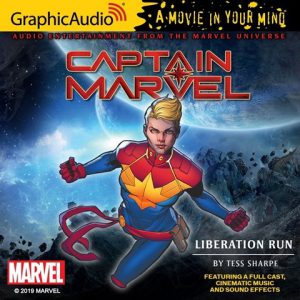 Another choice for great family entertainment is the remake of E.B. White's CHARLOTTE'S WEB with a wonderful cast headlined by Meryl Streep. The supporting cast members voice all of the animals, including Wilbur, Charlotte, and Templeton the rat. Here's a challenge for audiobook superfans—see if you can identify which roles these actors play without looking at the cast list: Dion Graham, January LaVoy, Robin Miles, Bahni Turpin, Tavia Gilbert, Scott Brick, Kirby Heyborne, and Johnny Heller. Streep's lovely, warm narration will connect 21st-century young listeners to the story, and the cast totally charms. Listeners who like a full sound and sound effects experience may already know GraphicAudio's "A Movie in Your Mind" style. You won't want to miss CAPTAIN MARVEL: Liberation Run, the most recent in the cast-rich superhero audiobook series.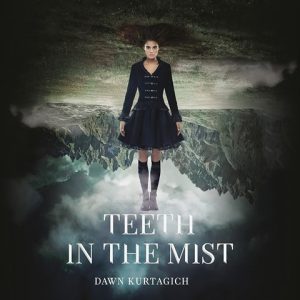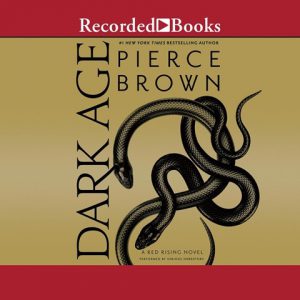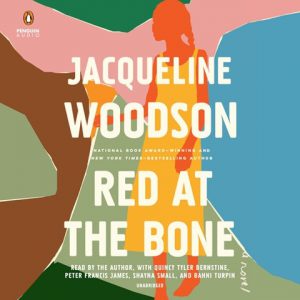 Ensemble casts of multiple narrators are appearing more frequently. Several recent releases have the young adult audiences in mind. Five narrators give Dawn Kurtagich's supernatural saga TEETH IN THE MIST an atmospheric performance. Dialogue between characters voiced by different actors is the hallmark of this sort of ensemble. The production of DARK AGE, a sci-fi entry in the Red Rising series by Pierce Brown, also gets an integrated performance with five actors. The production challenges of these audiobooks is getting every "he said, she said" edited in smoothly. Celebrity-heavy ensembles like DAISY JONES & THE SIX with Jennifer Beals, Benjamin Bratt, Judy Greer, and Pablo Schreiber as well as audiobook veterans like Julia Whelan and January LaVoy take even more production finesse. Jacqueline Woodson's novel RED AT THE BONE is also an ensemble production, with Woodson providing the third-person narrative and a skilled cast of Quincy Tyler Bernstine, Peter Francis James, Shayna Small, and Bahni Turpin taking multiple roles.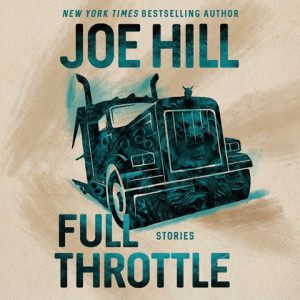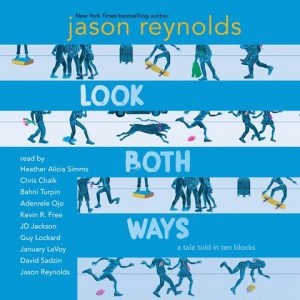 Another type of "ensemble" is cast for collections of short stories. For me, this is really multiple narrators, as each story is performed by just one voice. Joe Hill's creepy new collection FULL THROTTLE is a perfect example. The casting is excellent—with Neil Gaiman, Wil Wheaton, Stephen Lang, Kate Mulgrew, George Guidall and others taking a turn at the 13 stories in the anthology. Jason Reynolds's new LOOK BOTH WAYS has ten interconnected stories and is cast with ten standout narrators: Heather Alicia Simms, Chris Chalk, Bahni Turpin, Adenrele Ojo, Kevin R. Free, JD Jackson, Guy Lockard, January LaVoy, David Sadzin, and the author. The middle-grade audiobook makes excellent family listening.
Casting styles and production forms will continue to evolve. I doubt publishers, and certainly not listeners, will abandon the storytelling intimacy of a single voice anytime soon, but I love to see the variety and experimentation with the audiobook form.
Studio photos from left: Nick Sullivan, Al Fallick, Lynn Norris, Brian Holden, Khristine Hvam, and John E. Brady by Helen McGuire @ Helen McGuire Photographer (@hmcguirephoto)