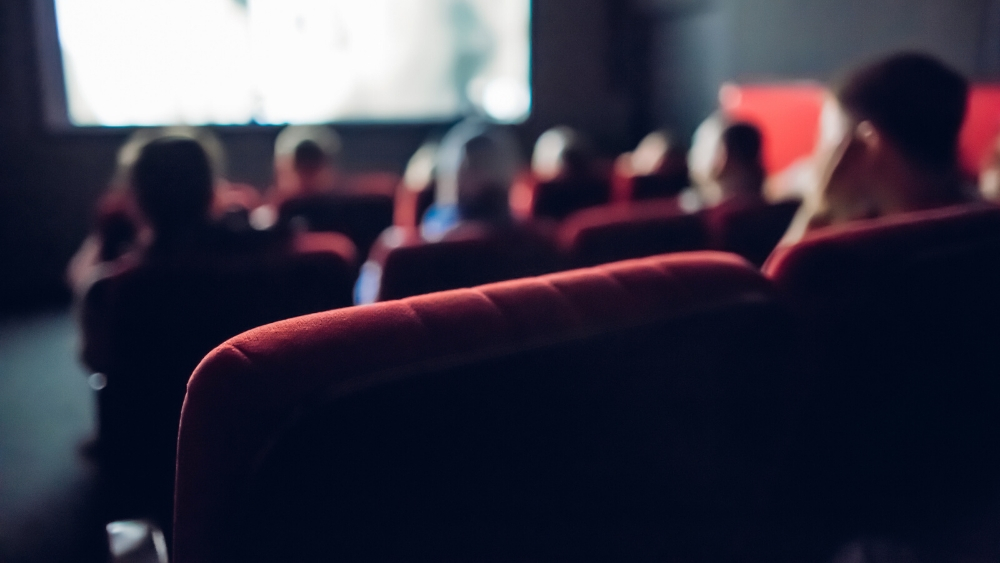 With movies and series based on classic children's and young adult books like Little Women, His Dark Materials, Looking for Alaska, and Green Eggs and Ham currently in theaters and on streaming services, there are plenty of book-based movies for kids and teens, but even more are coming in 2020. Everyone knows the book is always better than the movie, so I like to listen before watching to see how the movie compares with the pictures I form in my head while listening to the audiobook.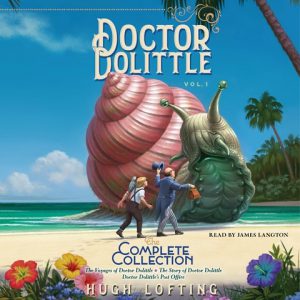 DOCTOR DOLITTLE: THE COMPLETE COLLECTION, VOL. 1
by Hugh Lofting, read by James Langton
Simon & Schuster Audio
The movie was simply titled Dolittle when it came to theaters in January. It stars Robert Downey, Jr., as Doctor Dolittle, who can talk to and understand animals, and includes a whole host of voice actors from Emma Thompson to Rami Malek to Selena Gomez. The updated audiobook version removes the culturally insensitive language but retains the exuberant fun and charm.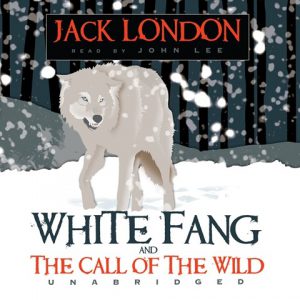 THE CALL OF THE WILD
by Jack London, read by John Lee
AudioFile Earphones Award
Blackstone Audio
Coming to theaters February 21 and starring Harrison Ford, The Call of the Wild brings one of Jack London's greatest stories to the big screen. Listen to John Lee's stunning Earphones Award-winning narration of the audiobook (which also includes a recording of WHITE FANG). His commanding performance transports listeners to the desolate North.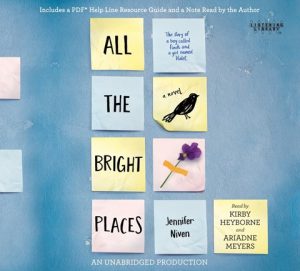 ALL THE BRIGHT PLACES
by Jennifer Niven, read by Kirby Heyborne, Ariadne Meyers
Listening Library
Coming to theaters on February 28, this movie stars Elle Fanning as Violet, a popular girl who is still reeling from the death of her older sister in a car accident, and Justice Smith as Theodore, who struggles with bipolar disorder. Spoiler alert: Bring tissues. Narrators Kirby Heyborne and Ariadne Meyers made me cry choking sobs while listening to this YA audiobook.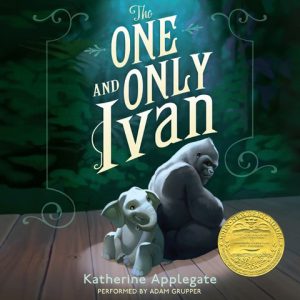 THE ONE AND ONLY IVAN
by Katherine Applegate, read by Adam Grupper
Harper Audio
The film adaptation of this Newbery Medal-winning middle grade book is coming to theaters on August 14. Ivan is a silverback gorilla who has lived in a circus-themed mall for many years. With Sam Rockwell as Ivan, Angelina Jolie voicing Stella the elephant, and Danny DeVito as Bob the dog in the movie, it will be interesting to compare their performances with Adam Grupper's accomplished and poignant audiobook narration.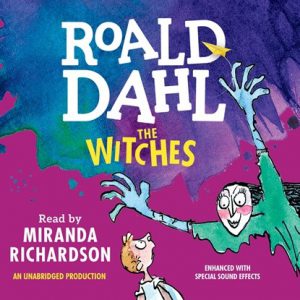 THE WITCHES
by Roald Dahl, read by Miranda Richardson
Penguin Audio
Coming to theaters on October 9, with Anne Hathaway as the Grand High Witch, and up-and-coming young actor Jahzir Bruno as the orphan, this movie looks like scary fun. An orphan boy learns about witches from his grandmamma, then accidentally stumbles upon their annual meeting—with disastrous consequences involving a "Formula 86 Delayed Action Mouse-Maker." I am curious to see how the cast compares with narrator Miranda Richardson, who effortlessly carries off all the accents and personalities herself in the audiobook. (Listeners may also remember the 1990 movie, produced by Jim Henson's company and starring Anjelica Huston as the Grand High Witch, which is a classic in its own right.)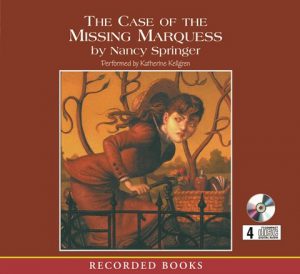 THE CASE OF THE MISSING MARQUESS: An Enola Holmes Mystery
by Nancy Springer, read by Katherine Kellgren
Recorded Books
The movie will be titled Enola Holmes and will focus on the first book in this 6-book mystery series about Sherlock Holmes's niece. Listen to the whole series! You absolutely can't go wrong with the incomparable Katherine Kellgren, whose performance brings humanity and suspense into the mystery.