We're in the midst of winter award season with the Golden Globes, Grammys, and Oscars getting a lot of focus. But in our AudioFile world, the American Library Association youth media awards—just announced January 27—and the upcoming Audie Awards—finalist announcements coming next Monday, February 3—are holding our attention. The 2020 Odyssey Award for the best audiobook produced for children and/or young adults went to HEY, KIDDO: How I Lost My Mother, Found My Father, and Dealt with Family Addiction, the graphic memoir by Jarrett J. Krosoczka, performed by an ensemble of actors (See narrators Zoe Krosoczka, Jaiden Meltzer, and Jarrett J. Krosoczka above). Our Q&A with Krosoczka gives a real behind the scenes look at the production, and we have a Behind the Mic podcast episode about the audiobook as well.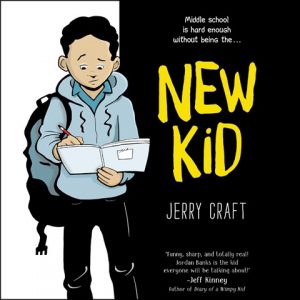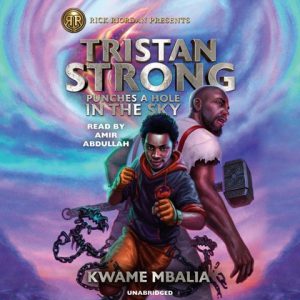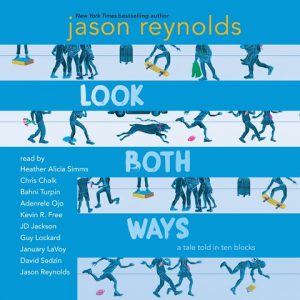 Another graphic novel, NEW KID by Jerry Craft, took the top honor for the Newbery Medal. The full-cast audio edition was published last year, and we highlighted it along with several other full-cast productions for kids. NEW KID was also honored with the Coretta Scott King (author) Award. We were delighted to see that two honor books in this King category, TRISTAN STRONG PUNCHES A HOLE IN THE SKY by Kwame Mbalia and read by Amir Abdullah, and Jason Reynolds's LOOK BOTH WAYS: A Tale Told in Ten Blocks, each received Earphones Awards for their audio versions. We've raved about LOOK BOTH WAYS and the impressive ensemble cast who performs his 10 stories. Reynolds's long-standing involvement with his audiobooks and his recent appointment as National Ambassador for Young People's Literature are a gift to audio listeners. The Coretta Scott King–Virginia Hamilton Award for Lifetime Achievement was given to Mildred D. Taylor, another author whose audiobooks have long been at the top of our lists. Taylor's Logan family saga began with ROLL OF THUNDER, HEAR MY CRY (the 1977 Newbery Medal winner) and concludes with her newest, ALL THE DAYS PAST, ALL THE DAYS TO COME. Narrator Allyson Johnson, whose performance we celebrate in ALL THE DAYS, recorded six audiobooks in the series, and they make for dynamic family listening.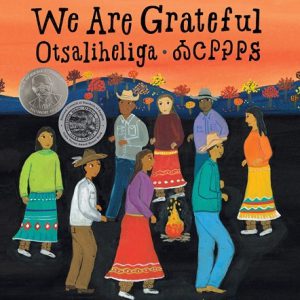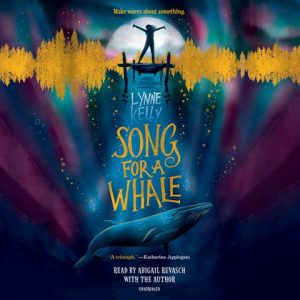 Back to the Odyssey Honor audiobooks—we're delighted that Traci Sorell's WE ARE GRATEFUL: Otshaliheliga was recognized this year. An AudioFile 2019 Best Audiobook, Live Oak Media's lovely production celebrating Cherokee culture is a great addition to any family library. GRATEFUL was also honored as an American Indian Youth Literature honor title. SONG FOR A WHALE by Lynne Kelly, read by Abigail Revasch, an insightful look at deaf culture for middle-school listeners, is another Odyssey Honor audiobook. WE'RE NOT FROM HERE, a funny sci-fi adventure by the author of the Tapper Twins read by Dani Martinek, and the sweet novel in verse REDWOOD AND PONYTAIL by K.A. Holt, read by Cassandra Morris and Tessa Netting, round out the Odyssey honors. Inaugurated in 2008, the award has impressively raised the profile of audiobooks among the many other ALA Awards.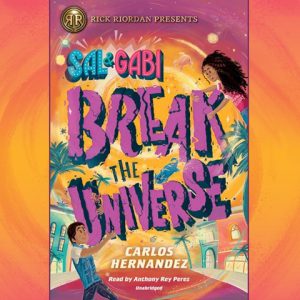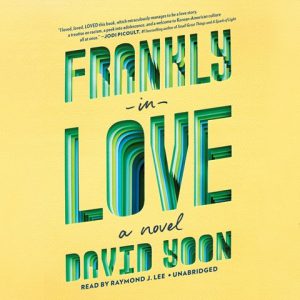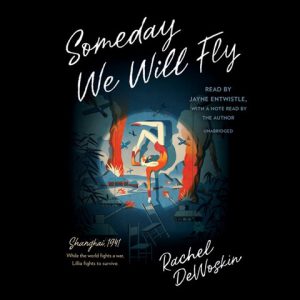 Checking through the many titles celebrated, I always like to find as many audiobook versions as possible. The Pura Belpré Awards that celebrate the Latino cultural experience included SAL AND GABI BREAK THE UNIVERSE, another AudioFile 2019 Best Audiobook by Carlos Hernandez and read by Anthony Rey Perez. Enjoy our podcast conversation with Anthony below.
In the Asian/Pacific American Award group, we're pleased to see David Yoon's FRANKLY IN LOVE. The audiobook performed by Raymond J. Lee was another 2019 Best, and an AudioFile staff favorite. The Sydney Taylor Awards are given to books that portray the Jewish experience. SOMEDAY WE WILL FLY by Rachel DeWoskin and read by Jayne Entwistle was honored as the Young Adult winner. There are many audiobooks that listeners can delve right into, but one of the best things about these ALA Awards is that many of the other titles are now being snapped up by publishers to become audiobooks. Among many, one that we're looking forward to is an audiobook of THE UNDEFEATED by Kwame Alexander and illustrated by Kadir Nelson—the 2020 Caldecott Medal winner.