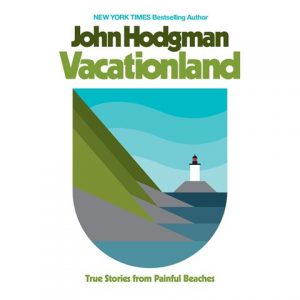 Storytelling is an ancient art practiced many times a day in homes and workplaces. For example, teachers guide students into lessons in lab sciences, mathematics, social studies and, of course, language arts, by asking questions that illuminate an underlying story: What happens when these two liquids are combined? What might be revealed when you multiply the two sides of this shape? What proved to be the tipping point in Alabama's election of a Democrat to the U.S. Senate? How long did it take John Boyne to write the first draft of THE BOY IN THE STRIPED PAJAMAS? (Hint: two and a half days.)
Being a competent storyteller comes naturally to some people. However, to become a truly compelling one can take some coaching and modeling. And who better to learn from than audiobook narrators? They are experts in this field, deploying pacing, tone, and timbre to convey the words, but also to impart the underlying stories of character depth, historical or regional pronunciations, and which passages are most urgent for the listener to understand and take note of.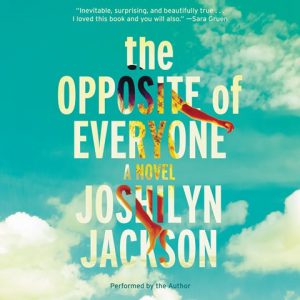 Audiobooks can help you become more aware of and attentive to the ways narrators use their storytelling skills to illuminate text and connect with an audience. Whether the story you have to tell is about fractions, a medical diagnosis, or fire suppression techniques, you have this goal, too: You want to make yourself heard, understood, and appreciated by your audience.
Of course, artful word choice and semantics matter a lot for a story to be both convincing and compelling. That's why we love well-crafted stories bound up in books of all kinds, both fiction and nonfiction, print and audio. Think about the last time you read (with your eyes) an absorbing piece of writing in silence. Was the silence internal as well? Probably not, because reading fine writing switches our awareness of language into a gear setting that evokes an inner voice, however subliminal or unrefined that may be. By adding the component of a professional voice, that of the audiobook narrator, our awareness of vocabulary and prosody aspects of the written text is given a full head of steam. We no longer lose our way in the weeds of uncertainty about how a word sounds or how the clauses of a sentence fit together to maintain the writer's meaning.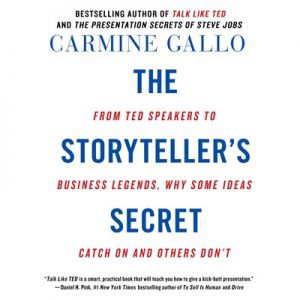 Whether you are a librarian, a teacher, a student, an office supervisor, a therapist, or a caregiver, storytelling is most likely part of your everyday communications. The same is true in our social lives. Gathered around a dinner table, chatting in a break room, meeting for coffee, we humans naturally connect through stories. So why not get a bit better at telling them?
Fortunately, we have an abundance of audiobook narrations that model the fine art and popular practice of storytelling. And by drawing on these resources, not only can we better appreciate the storytellers, but we gain the potential for improving our own communication skill sets.
Audiobooks that Model Storytelling
VACATIONLAND: True Stories from Painful Beaches
by John Hodgman, read by John Hodgman
Penguin Audio/Books on Tape
Earphones Award Winner
Moving his essays off the page and giving his expert oral presentation of them, Hodgman adds a dose of sardonic humor to his narration as he explores middle-age malaise. With expert timing and pacing, this gifted storyteller has made wise and careful choices in the performance as well as the material. Great listening and modeling for adults.
THE OPPOSITE OF EVERYONE
by Joshilyn Jackson, read by Joshilyn Jackson
Harper Audio
Earphones Award Winner
In the performance of her own character-rich novel, the author clarifies how spoken language can invigorate an already lively text. Beyond creating voices, she alters pace and tone to draw in the listening audience. Great listening and modeling for adults.
THE STORYTELLER'S SECRET: How TED Speakers and Inspirational Leaders Turn Their Passion into Performance
by Carmine Gallo, read by Carmine Gallo
Macmillan Audio
Both an analysis and a demonstration of powerful storytelling, this audiobook offers inspiration and practical tools to those who want to improve their speaking and idea-communicating skills. Great listening and modeling for older teens and adults.
REMEMBRANCES: Stories of Hospice and Home Care, Vol. 1
by Bruce Allen, read by Bruce Allen
Bruce Allen
As a volunteer in hospice care, Allen told stories to soothe and comfort elderly patients, and patients told him stories of their earlier years in return. This collection demonstrates the importance of stories in caregiving, and the ways storytelling can be an exchange between relative strangers, and offers support to those new to how storytelling works. Great listening and modeling for ages 14 through adult.
TOUCH MAGIC . . . PASS IT ON: Jane Yolen stories
by Jane Yolen, read by Milbre Burch
Milbre Burch
Fantasy author Yolen's short stories receive voice and judicious pacing from a master storyteller. Great listening and modeling for ages 8 through 12.
This post has been adapted from the original Audiobooks and Literacy column published in the February/March 2018 issue of AudioFile Magazine.