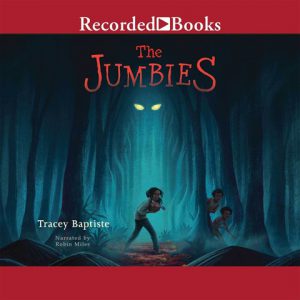 The lack of diversity in children's books has been noted by many parents, teachers, librarians, and children who seek more new books that reflect experiences that are more inclusive than the traditional reflection of white middle-and upper-class characters and concerns.
Children's authors, publishers, librarians, and book bloggers have written extensively through social media and editorials about the disconnect between available children's books and potential audiences whose experiences were under-represented. Two movements, We Need Diverse Books (#WNDB) and #OwnVoices, were born.
While the We Need Diverse Books movement's goal is to increase inclusivity overall, #OwnVoices specifically focuses on story creators. The message? Telling stories from marginalized experiences requires authenticity, and the storytellers who live outside the empowered culture are the ones whose voices need to be heard.
Audiobooks can enhance authenticity in children's and youth books in many ways, including:
Bringing cultural awareness to the listening reader's ear as words and voices come together.

Providing young listeners with a sense of feeling "at home" when they hear voices that reflect their families, their neighborhoods, or their perspective on wider communities.

Delivering pleasure in—and the potential for identifying with—a narrator's unique tones and phrasing.

Helping children learn—through hearing their own rhythms and inflections and those of others—that there are many stories told by many different voices in our world.
#OwnVoices narrations are valuable to all listening readers. Inclusivity isn't an "extra" for those who traditionally have been left out; it's essential for everyone. Adults can further the cause of inclusivity: Buy titles that reflect a variety of identities and request them at your public library.
With inclusive audiobooks, kids have a critical mass of voices to hear as models in literary terms—and as possibilities for their own futures.
Excellent Examples of Own Voice Listening for You and Your Kids
THE JUMBIES
Tracey Baptiste, read by Robin Miles
Recorded Books, Ages 10+
Weaving Caribbean and European folkloric elements into an age-perfect blend of creepiness, both author and narrator bring well-honed skills to this performance for an elementary grade audience.

THE GO-BETWEEN
Veronica Chambers, read by Karla Souza
Listening Library, Ages 14+
AudioFile Earphones Award
Mexican TV star Souza performs this realistic fiction about a wealthy girl at a new school who has to deal with her classmates' assumptions that since she's brown, she must be in their posh crowd by way of a scholarship.

GEORGE
Alex Gino, read by Jamie Clayton
Scholastic Audio, Ages 10+
This multi-award-winning novel for elementary grade kids about a transgender heroine receives an empathetic performance from LGBTQ actress Clayton.

SHADOWSHAPER
Daniel Jose Older, read by Anika Noni Rose
Scholastic Audio, Ages 12+
A rich setting in Brooklyn, a strong heroine in Sierra Santiago, plus magic, art, and lush language receive full treatment from film and stage star Rose, who also plans to bring the story to film.

28 DAYS: Moments in Black History that Changed the World
Charles Smith, Jr., read by Dion Graham, William Jackson Harper, et. al
Live Oak Media, Ages 6+
AudioFile Earphones Award
In addition to having authentic voices for historical figures, this full-cast production aimed at young children supports the fact that that a people's history arises from multiple individuals–whether they play small or monumental roles.

THE HATE U GIVE
Angie Thomas, read by Bahni Turpin
Harper Audio/Blackstone Audio, Ages 12+
AudioFile Earphones Award
A teen novel that might not have made bestseller status a decade ago goes to the heart of character development and response when a black girl witnesses a murder by a white policeman. Turpin expertly portrays the characters and gives depth to big and small events as they evolve.

AMERICAN STREET
Ibi Zoboi, read by Robin Miles
Harper Audio/Blackstone Audio, Ages 12+
AudioFile Earphones Award
An American-born teen loses the presence of her Haitian mother to immigration authorities and begins a new life with relatives in Detroit. Miles deftly imbues all the characters and relationships with a rich variety of accents and emotions.
WHEN MY NAME WAS KEOKO
Linda Sue Park, read by Norm Lee, Jenny Ikeda
Recorded Books, Age 10+
The Newbery Award-winning Korean American author turns her attention to the Japanese occupation of Korea in World War II, and the plight of a brother and sister forced to give up everything Korean. A riveting tale, and the clear narration by Asian American performers eschews western emotionalism.

INTO WHITE
Randi Pink, read by Adenrele Ojo
Listening Library, Ages 14+
Author and narrator both bring compelling storytelling to this debut novel for teens about a black girl confronted with racebased bullying that takes a fantasy turn.

DRAG TEEN
Jeffrey Self, read by Jeffrey Self
Scholastic Audio, Young Adult
The author's performance of his realistic teen novel allows listeners to explore identity with its hero, feel sadness for his wrong turns, and laugh aloud at his humor.

This post has been edited from its original longer form in the print issue of AudioFile Magazine, August/September 2017.