Every day we read, listen to, or watch a variety of media with specific purposes in mind: to gather information, find entertainment, explore a new culture, or participate in our own. Each should vary in delivery if we are to satisfy our goal: to learn, to relax, or to share in a sense of community. There is no one-size-fits-all presentation for a certain kind of content, and no one way of engaging with that content that will work for everyone.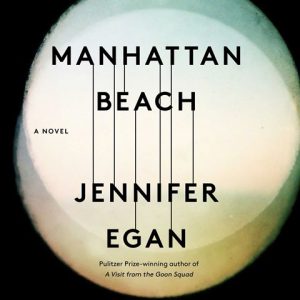 And so it is when you choose audiobooks for yourself or for children. Beyond content, what sort of performance might best fit the material and help listeners satisfy their immediate needs? Luckily, the audiobooks available to us today continue to show growth the in diversity of their expressive styles as well as their range of content, both for adults and children. Some performance styles particularly enhance and expand the particular kind of content you seek on audio.
Looking for a satisfying escape through story? Certainly the acting performance of a skillful narrator—or multiple narrators, like in MANHATTAN BEACH—can move a thriller or a cozy mystery or a celebrity biography from page to sound, with highly enhanced entertainment value.
Helping teens understand a Shakespeare play they're supposed to read for homework? An audio performance by experienced professional actors who deliver the lines with the clarity of their own understanding can rescue readers who struggle with unfamiliar words and antique phrasing. Give ROMEO & JULIET a listen.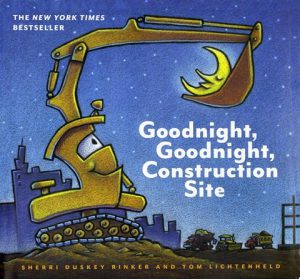 Trying to calm a rambunctious kindergartener overexcited by her first day at school? A bedtime story read in a gentle voice can give the child a easy way to settle down and rest, just like their favorite construction vehicles. Listen to GOODNIGHT GOODNIGHT CONSTRUCTION SITE on its own or with the favorite picture book in hand.
Well-produced audiobooks are not just another way of reading; they are a means of content revelation. Find the performance style that matches your need, and discover that audiobooks deliver so much more than words pronounced correctly. Performance, as much as content, is key to listening literacy.
A Variety of Performance Styles
THE SELLOUT
by Paul Beatty, read by Prentice Onayemi
Audible Inc./Brilliance Audio
When an author makes extensive use of satire, the less experienced reader (as well as more comfortable bookworms) gets a definitive leg up in grasping the meaning of that rhetorical device by listening to it well performed. Such is the case here in the tale of why one black man decides resegregating his once-black neighborhood is the only way to save its children.
SENSE AND SENSIBILITY
by Jane Austen, read by Alison Larkin
Earphones Award Winner
Alison Larkin Presents
Alison Larkin's narration stands out as one of the best adaptations of Jane Austen's classic. Austen's nineteenth-century writing style flows easily off of Larkin's tongue with a perfect English accent, and she makes the sometimes dense passages easier to understand.
MANHATTAN BEACH
Earphones Award Winner
by Jennifer Egan, read by Norbert Leo Butz, Heather Lind, Vincent Piazza
Simon & Schuster Audio
The three narrators of Jennifer Egan's thrilling historical fiction novel bring to life the story of Anna, her father Eddie, and gangster Dexter Styles. Set in Manhattan just before and during WWII, the three narrators weave their voices together to make you feel like you're there beside them as they stand on a wintery beach looking out at the sea.
JOHN BALL'S IN THE HEAT OF THE NIGHT
Matt Pelfrey [Adapt.] read by Ryan Vincent Anderson, Michael Hammond, et al.
L.A. Theatre Works
Listeners with more movie comfort than novel reading comfort will find the audio theater experience an easy way to appreciate narrative, complete with actors' dialogue and sound effects that indicate context, with no descriptive passages or internal monologues.
GOODNIGHT, GOODNIGHT, CONSTRUCTION SITE
by Sherri Duskey Rinker, read by Dion Graham
Weston Woods Studios
It's the end of the workday on the construction site, and Dion Graham personifies each truck as it finishes its tough job and gets ready to settle down to bed. There are background sound effects to help your kids picture the construction-site setting. He quietly wishes each truck a "Goodnight!" that will help send your kids off to slumber, too.
ROMEO & JULIET
William Shakespeare, performed by Joseph Fiennes, Maria Miles, and a Full Cast
Audio Partners/Arkangel
With this staging, listeners unfamiliar with Shakespearean English as well as British accents will find relief: fully faithful to the text and dramatized, the actors speak with accents clear enough for Americans to catch immediately.
This post has been adapted from the original Audiobooks and Literacy column published in the October/November 2016 issue of AudioFile Magazine.