"Travel can be one of the most rewarding forms of introspection."—Author Lawrence Durrell
There's more to travel than simply transporting the physical body from point A to point B. It's a call to adventure, and it can educate, heal the soul, and spark the imagination. These audiobooks and their evocative performances take the listener on four unique and very different journeys that showcase a world of cultures and physical landscapes, but also, the transformative nature these experiences had on the authors. Bon voyage!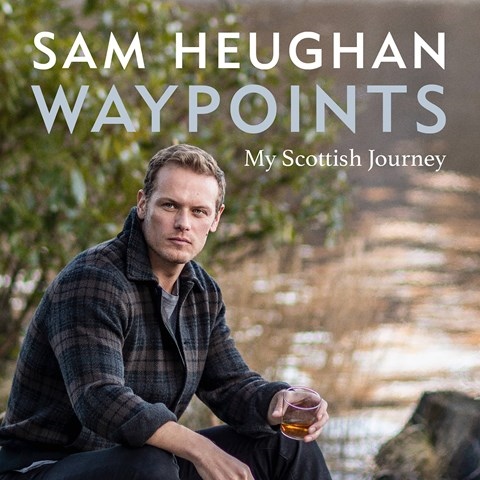 WAYPOINTS
written and read by Sam Heughan
Hachette Audio
AudioFile Earphones Award
Sam Heughan, Outlander's Jamie Fraser, talks shop and takes listeners along on his arduous trek across the magnificent Scottish landscape in a journey to discover his homeland and family ties. There's self-effacing humor and humility as Heughan runs into one challenge after another along the 96 miles of Scotland's West Highland Way. His charming Scottish brogue is easy on the ears, while the live recordings he made on his travels provide an immersive element to his warm and engaging memoir.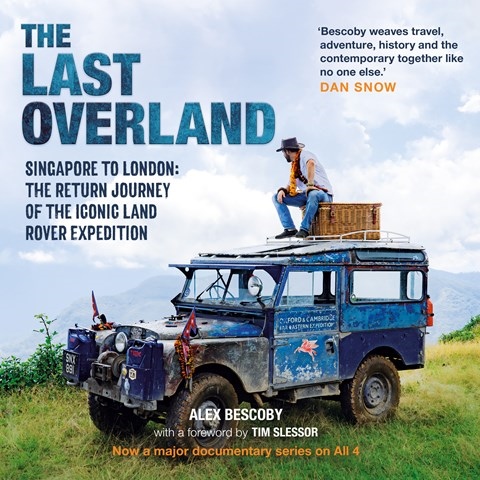 THE LAST OVERLAND
written and read by Alex Bescoby
Dreamscape
Author and narrator Alex Bescoby captures the feel of timeless adventure during his intrepid 16,000-mile road expedition from Singapore to London. Not only was this retracing the 1950s expedition from London to Singapore, but Bescoby travels under the guidance of one of the original Overlanders—80-something Tim Slessor—and they ride in the Oxford model Land Rover that was used in the original trip. Bescoby's expressive narration effectively showcases a wide range of emotions and thoughts along the trip as he navigates the bureaucracy, the route, and the cultures he experiences and ponders the nature of travel.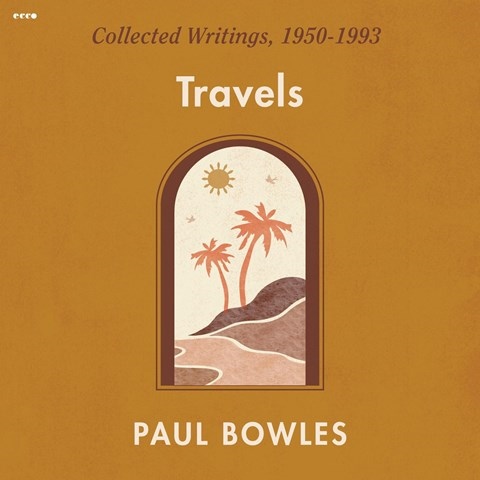 TRAVELS
by Paul Bowles, read by Raphael Corkhill, Mike Ortego, Tom Zahner
Harper Audio
AudioFile Earphones Award
This collection of 40 essays captures writer Paul Bowles's observations over decades of travel, mainly in Africa, where Bowles made his second home. Tom Zahner's performance exudes a sense of a time gone by, relishing Bowles's absorbing and unhurried narratives. Zahner's mesmerizing range of accents adds to the experience, placing listeners in the various countries, where they can revel in descriptions of people and places that enlightened Bowles as he embraced a life of travel.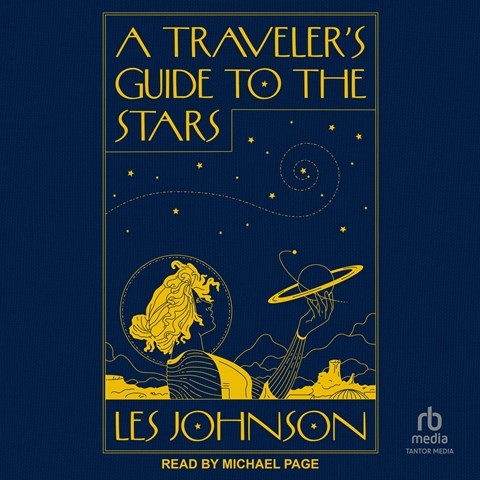 A TRAVELER'S GUIDE TO THE STARS
by Les Johnson, read by Michael Page
Tantor Media
For those looking for a less grounded trip, this audiobook explains the challenges of and solutions for making space travel a reality. Michael Page's enthusiasm may be especially infectious for intrepid discoverers who are keen to understand the stars and interstellar travel. Page narrates the sometimes in-depth subjects, such as nuclear fission, robotics, and jet propulsion, with ease and fluidity, making the information feel accessible, intriguing, and illuminating.