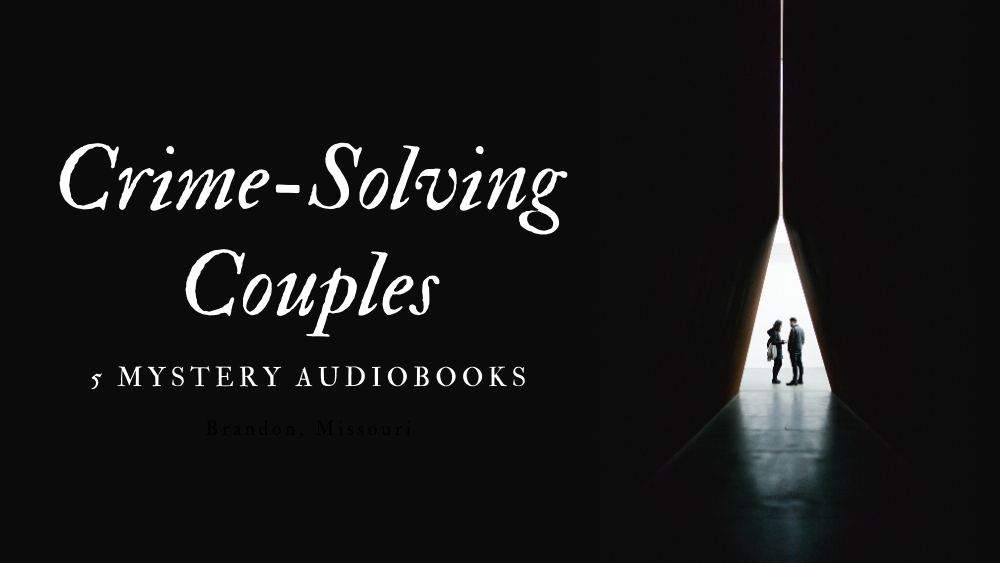 Valentine's Day is approaching, bringing thoughts of relationships. While mystery series are filled with threats and death, they keep us coming back because of the relationships between the characters we've come to love.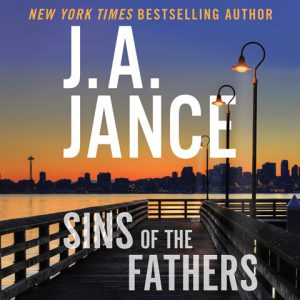 In J.A. Jance's J.P. Beaumont (Beau) series, we have had the opportunity, over the 24 audiobooks, to hear about Beau's three marriages. Perhaps the third time is the charm, as he is now married to Bellingham, Washington, Chief of Police, Mel Soames. In the most recent addition to the series, SINS OF THE FATHERS, narrated by Alan Sklar, we hear how they partner to unravel a complicated and highly personal situation.  The marriage provides insights into a modern relationship where the wife has a high-powered job and the husband is retired from full-time work, struggling to find a compelling situation for himself.  Sklar brings an even pace and an avuncular voice for Beau, who often speaks directly to the listener.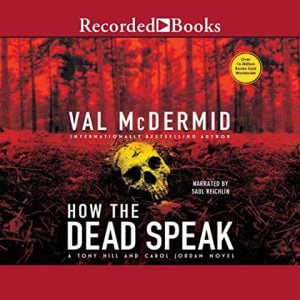 In Val McDermid's Tony Hill/Carol Jordan series, listeners have the opportunity to watch the evolvement of several couples' relationships that impact on the crime-solving. At the heart of the series is the relationship between criminal psychologist Dr. Tony Hill and Chief Inspector Carol Jordan. In HOW THE DEAD SPEAK, narrated by Saul Reichlin, they are in a forced separation, as it seems Hill has insisted that Jordan get psychological help for her PTSD before he will see her. Theirs is a very complex relationship. The main storyline gives us insight into another couple: Detective Paula McIntyre and Dr. Elinor Blessing, whose supportive loving relationship impacts the plot at several points. Saul Reichlin, who has narrated the latest books in the series, is able to successfully portray and differentiate among all of the female characters—not easy for a male narrator with a deep voice.
While we're celebrating fictional couples, we must not forget real couples who are writing teams.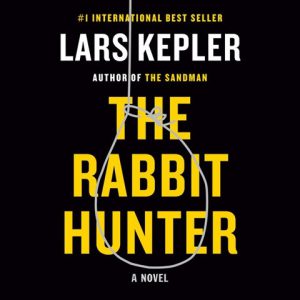 I recently reviewed Lars Kepler's THE RABBIT HUNTER, also narrated by Saul Reichlin, who earned an Earphones Award for his performance. Lars Kepler is actually a Swedish husband-and-wife writing team—Alexandra Coelho Ahndoril and Alexander Ahndoril, who were both established writers before partnering to produce the Joona Linna series. To learn more about this couple, check out their Facebook page, which is mostly in English. The next Joona Linna book, LAZARUS, is due out in March.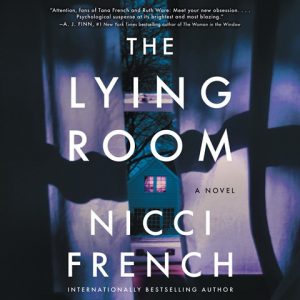 Nicci French is the pseudonym of English husband-and-wife team Nicci Gerrard and Sean French. Check out their interview with AudioFile. Their latest audiobook is THE LYING ROOM, a standalone psychological suspense narrated by Jan Carter, who guides the listener through all of the twists and turns. Nicci French is also known for the Frieda Klein series. Book 8 in that series, DAY OF THE DEAD, earned narrator Beth Chalmers (who has narrated all 8 books) an Earphones Award.
The mystery/thriller genre gains much of its strength from the power of these relationships (both fictional and real). So, grab a box of chocolates and your earphones and enjoy!