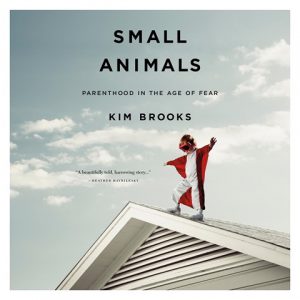 How does anyone learn to be a parent? We not only can't be told ahead of time how to do it, but we resist advice once we become parents and find out how hard it is. Many learning audiobooks say that part of the difficulty in the U.S. is a parenting culture that is too doctrinaire and unforgiving. Kim Brooks, the author of SMALL ANIMALS, describes how she was dragged into the legal system by a common parental mistake. She argues that too many parents have to defend their choices against the judgments of other parents and a growing number of institutional scrutinizers.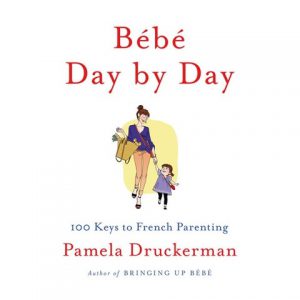 Cultural journalist Pam Druckerman provides a restorative model of parenting in her enlightening book BÉBÉ DAY BY DAY, based on her residence in France. She says French parents know that being too critical of themselves or treating children like they're the center of the universe just makes parents crazy and doesn't prepare children for real life. To express her refreshing ideas and dry humor, the author needed a savvy narrator, and she got one in Abby Craden. Without overpowering Druckerman's appealing worldview, Craden found a way to let her personality and sensibilities blend with the author's message to create real impact. This marriage between narrator and material is especially important for audios aimed at parents who are so nervous to begin with that it's hard for them to think about anything but worst-case scenarios and their own fears. So if you're in your parenting years and "chill" is the message you need to hear, this and many of the other excellent audios below may be just the ticket.
More Audiobooks for Surviving Parenthood
THE ORCHID AND THE DANDELION
by W. Thomas Boyce, read by Fred Sanders
Random House Audio
AudioFile Earphones Award
Fred Sanders's tone and pitch convey tenderness when narrating Boyce's hopeful message about children who need more care.
ACT NATURAL: A Cultural History of Misadventures in Parenting
by Jennifer Traig, read by Emily Woo Zeller
Harper Audio
Emily Woo Zeller captures author JenniferTraig's humor and irony as the author explores the history of how civilizations across the world raise children.
SMALL ANIMALS: Parenthood in the Age of Fear
by Kim Brooks, read by Kim Brooks
Macmillan Audio
Kim Brooks weaves her story of an imperfect parenting moment into the broader story of the anxious culture of American parenting.
BÉBÉ DAY BY DAY: 100 Keys to French Parenting
by Pamela Druckerman, read by Abby Craden
Penguin Audio
A refreshing alternative to American parenting from the author of BRINGING UP BÉBÉ.
BARE MINIMUM PARENTING
by James Breakwell, read by James Breakwell
Blackstone Audio
Less can be more when it comes to raising children.
WEIRD PARENTING WINS: Bathtub Dining, Family Screams, and Other Hacks from the Parenting Trenches
by Hillary Frank, read by Hillary Frank and a full cast
Penguin Audio
Unusual crowd-sourced responses to familiar parenting challenges from the creator of "The Longest Shortest Time" podcast.
This article was adapted from the April/May 2019 issue of AudioFile Magazine.