The five Earphones Award-winning audiobooks on AudioFile's list of the best fiction of 2021 kept me awake past my bedtime and made me forget half the items on grocery runs because listening demanded my full attention. Thus, my holiday gift to you comes with a warning—prepare to be enchanted out of your normal life.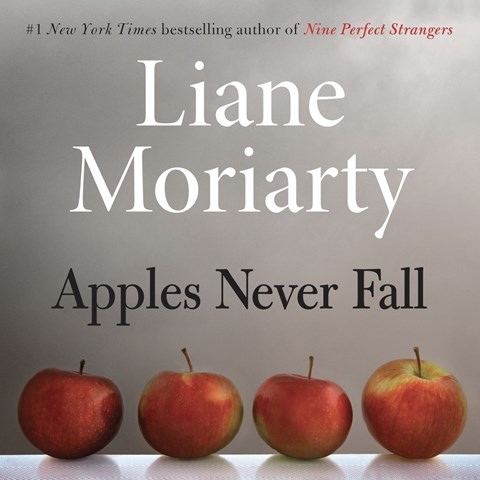 Caroline Lee's appealing, spirited voice engages listeners from the first lines of Liane Moriarty's novel APPLES NEVER FALL. The best-selling Australian author is known for immersive reads that blend pop-culture settings with meaningful explorations of family in all its forms. The current story focuses on Joy and Stan, well-respected retired tennis coaches and parents of four adult tennis-playing children. When Joy goes missing, the family is dropped into a police investigation and interpersonal drama. Lee's gift for characterization adds immensely to this involving tale in which personalities are key to solving the mystery.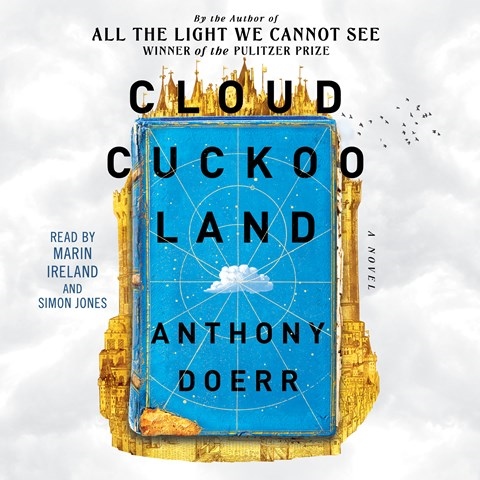 Anthony Doerr, author of the Pulitzer Prize-winning ALL THE LIGHT WE CANNOT SEE, has scaled the heights of his imagination in CLOUD CUCKOO LAND, which travels through time from 1450s Constantinople through modern-day Idaho to the future on a spacecraft. Linking them together is an ancient text—Cloud Cuckoo Land. Marin Ireland and Simon Jones, masters of the narrative art, bring their skills in pacing and cadence to the interwoven stories. Ireland, who reads most of the book, transforms herself from a girl in the ancient Roman Empire to a troubled modern teenage boy to a future space explorer. Jones reads excerpts of the ancient Cloud Cuckoo Land as if he were the purported author Diogenes himself. Together they spirit one away on a journey that offers hope despite the human capacity for destruction.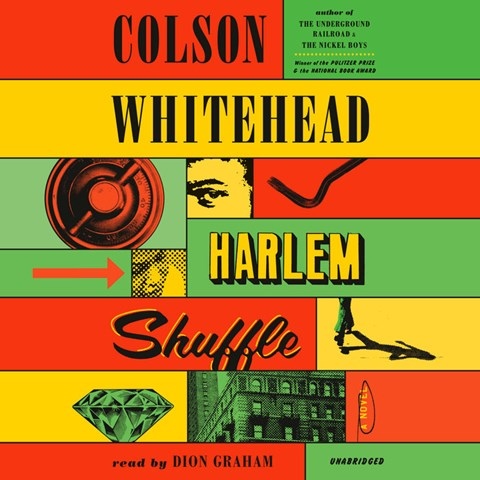 Dion Graham's quick riffing beat and unpretentious delivery, much like a sidelong glance and wink, set the tone for HARLEM SHUFFLE, the newest novel by Colson Whitehead, winner of two Pulitzer Prizes and a MacArthur Award. Whitehead, who changes style and approach from book to book like a chameleon, here explores the 1960s through the lens of a heist that isn't as simple as planned. Graham, who matches Whitehead talent-for-talent, brings a light touch and sly grin to the bountiful humor; seriousness to the lessons learned; and the ability to transform himself into a vivid array of New Yorkers, including our protagonist Ray, who's desperately trying to go straight as a shopkeeper.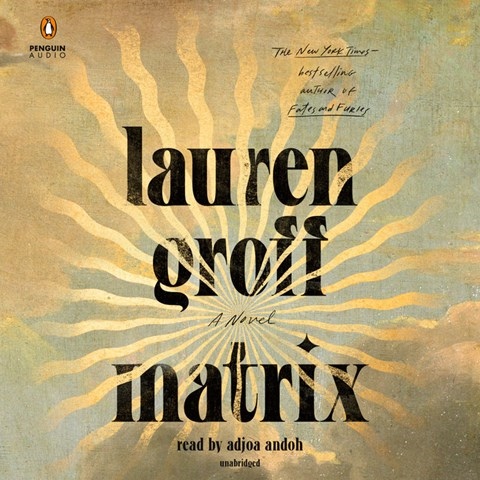 Adjoa Andoh's voice, as rich as dark honey, entices as thoroughly as Scheherazade. In Lauren Groff's remarkable and unusual historical novel, MATRIX, Andoh inhabits a protagonist as masterful as the mythic storyteller. Teenage Marie de France, an awkward "giantess" and half-sister to England's Queen Eleanor of Aquitaine, has been sent against her will to become prioress of an impoverished northern abbey. When no rescue comes, she makes the best of her living death to astonishing effect. Andoh's pacing, be it quick or slow, matches and lifts the action. And her depictions of the nuns—old or young, illiterate or learned, crafty or kind—create a cast of characters who remain long in one's imagination.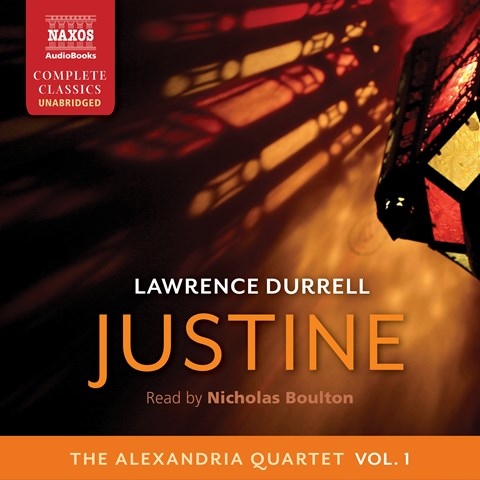 Nicholas Boulton won an Earphones Award for each book in Lawrence Durrell's famed Alexandria Quartet: JUSTINE, BALTHAZAR, MOUNTOLIVE, and CLEA. That makes four award nominations from four different reviewers for four performances. The clapping you hear is my standing ovation. Boulton's warm voice and perceptively paced delivery, straight off a classical-theater stage, perfectly suit the panoply of characters who inhabit Durrell's Alexandria, Egypt. Set in the 1940s and '50s, the books follow a shifting, intertwined set of people, variously enigmatic, admirable, tragic, and romantic, who haunt the scented alleys and our imaginations. Durrell's evocative prose is transporting, and Boulton is the perfect guide.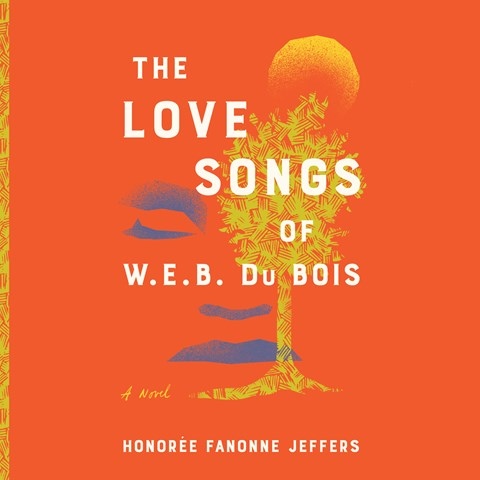 Honorée Fanonne Jeffers's unique and absorbing debut, THE LOVE SONGS OF W.E.B. DU BOIS, is movingly delivered by Adenrele Ojo, Karen Chilton, and Prentice Onayemi. Centered on young Ailey Pearl, who lives in the north but summers with her grandmother in the south, the book follows her attempts to reconcile her African, Creek, and Scottish ancestry. Adenrele Ojo offers flawless portrayals of Ailey and her family. Karen Chilton's skillful performance introduces listeners to Ailey's ancestors. And Prentice Onayemi voices the interspersed comments of Dr. W.E.B. Du Bois as if he were the renowned scholar himself.
Dion Graham photo by Max Flatow; Marin Ireland photo by Jessica Glick.