The six Earphones Award-winning audiobooks on AudioFile's list of the best fiction list of 2022 gave me hours of listening pleasure. They're witty, thoughtful, suspenseful, heart-wrenching, and wise. They're gorgeously written and performed. They are my holiday gift to you. Untie the bow, rip off the paper, and enjoy!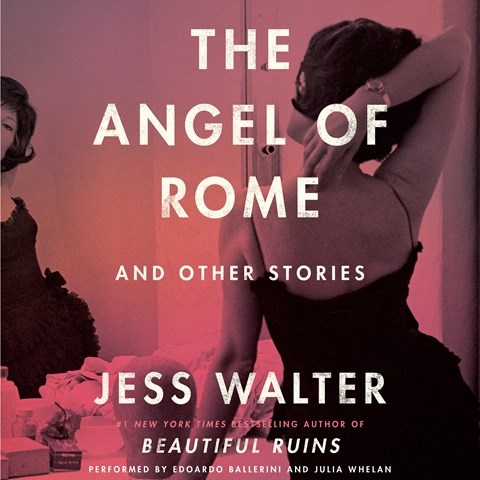 Edoardo Ballerini and Julia Whelan, both AudioFile Golden Voice narrators, charm in their collaboration on THE ANGEL OF ROME, a collection of short stories by Jess Walter, bestselling author of THE COLD MILLIONS and BEAUTIFUL RUINS. Whelan's smooth, warm voice and practiced cadence highlight Walter's mix of irony and wit as we meet such characters as an actor in recovery who has a bewildering one-night stand and a teenage girl trying to live up to the memory of her beautiful mother. Ballerini's signature mix of relatability and evocative tonal shading create empathetic portraits of everyone from a young student abroad to a son whose senile father keeps forgetting that the son is gay. Astute, comic, poignant, the stories echoed in my heart and mind long after I'd finished listening to the two remarkable performances.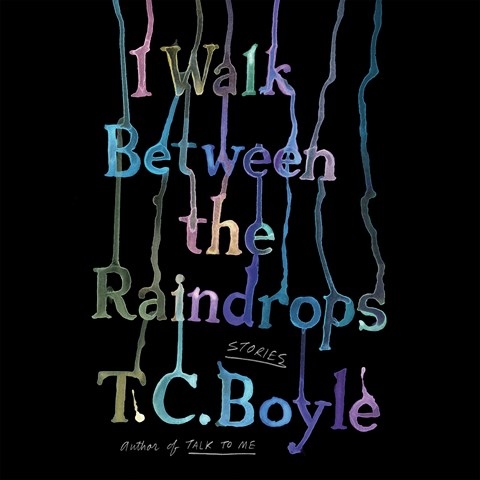 Author T.C. Boyle and eleven narrators deliver a gift box of the award-winning writer's short fiction in I WALK BETWEEN THE RAINDROPS. By turns poignant, surrealist, satiric, and often very funny, the tales are thoughtfully performed by Cheryl Smith, Jason Culp, Derek Perkins, Jeremy Arthur, Stephen Mendel, Johnathan McClain, Ewan Chung, Pete Simonelli, David de Vries, Nan McNamara, and Rex Anderson. The narrators transmute Boyle's vivid imagination into an immersive auditory experience, taking us all over the world, including a luxury liner during the first days of Covid-19, an apartment that binds two men together, a cocktail bar inhabited by a woman who claims to have ESP, and a reimagining of the French boy raised by wolves.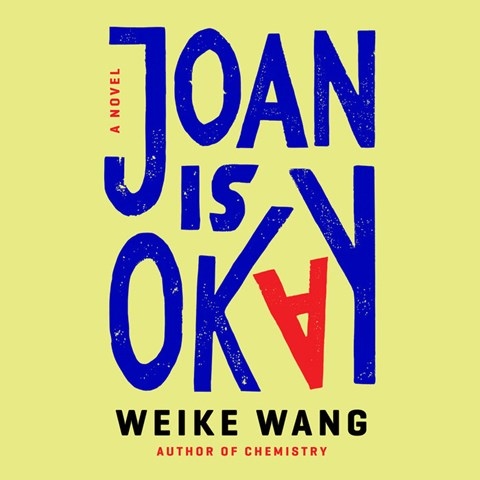 Catherine Ho delivers a superb performance of Weike Wang's novel JOAN IS OKAY, which was longlisted for the Andrew Carnegie Medal and chosen as one of the best books of the year by The New York Times and The Washington Post. Insightful and witty, the book takes us inside the life of Joan, a first-generation Chinese-American ICU physician who is grieving the loss of her father while navigating her life. In a voice that's both precise and welcoming, Ho reads crisply and with nuanced intonation, personifying Joan's journey to self-realization. How to be female in a male-dominated profession; how to honor family while staying yourself; how to represent two cultures at once. It's all there, and it's captivating.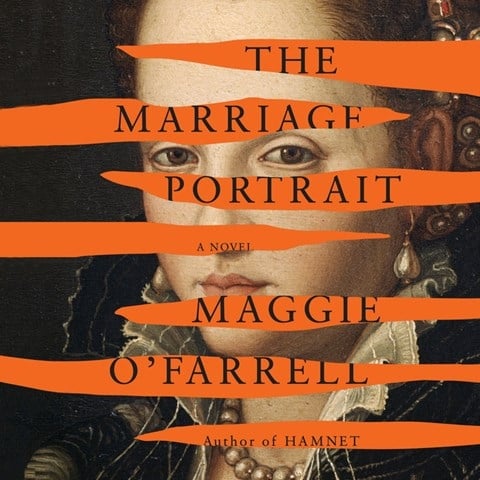 Once begun, I couldn't stop listening to Genevieve Gaunt's vivid performance of THE MARRIAGE PORTRAIT by Maggie O'Farrell, author of the award-winning novel HAMNET. The gripping tale set in Renaissance Italy introduces us to Lucrezia de' Medici of Florence, who married Duke Alfonso d'Este of Ferrara in 1559. From the little we know of the real girl, who died a year after marrying, O'Farrell builds a believable and suspenseful story illuminated by Gaunt's captivating delivery. She reads O'Farrell's world-building descriptions of court and countryside with enlightening characterizations and seductive enunciation and pacing. After savoring the surprise ending, don't press Stop. In a thought-provoking afterward, Irish-born O'Farrell explains her novelistic modifications to the few available historical facts.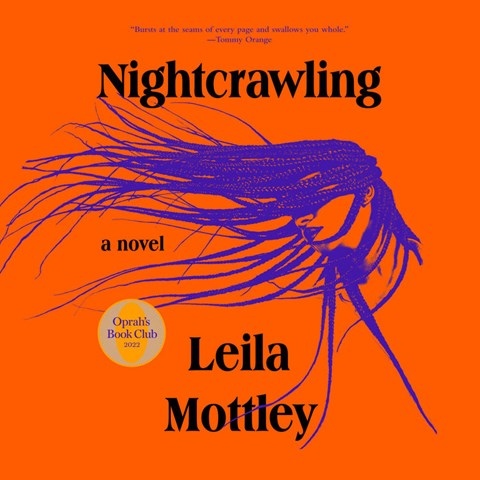 Joniece Abbott-Pratt's narrative voice for Leila Mottley's debut novel NIGHTCRAWLING—sweet and sharp, fierce and tender—perfectly embodies the first-person perspective of Kiara, a high school dropout from East Oakland, California. Abbott-Pratt builds the tension as Kiara, functionally orphaned and living with a dead-beat brother, turns to sex work to survive. The twenty-year-old author, who was Oakland's Youth Poet Laureate at age 16, writes with clear-eyed honesty and often breathtaking lyricism about what it takes to survive the streets and the cops. Abbott-Pratt's empathetic reading of Mottley's creation produces one of the most moving and emotionally intimate audiobooks of the year. Listen to her conversation with Robin Whitten today on the Behind the Mic podcast for more insights into the making of this audiobook.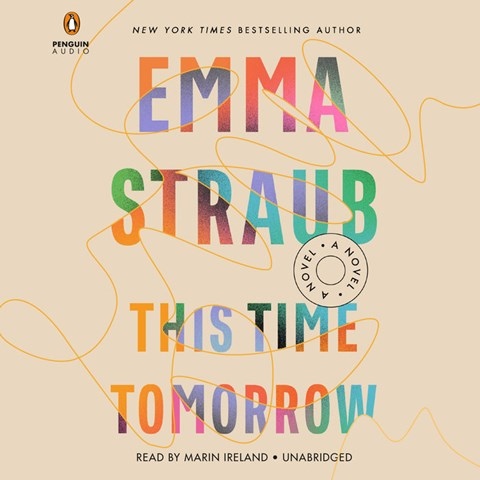 Marin Ireland's adroit and heartfelt performance of Emma Straub's THIS TIME TOMORROW is as warm and wry and full of clever characterizations as the novel. In a plot that repurposes the time-travel trope, Alice, a successful but unfulfilled professional, falls asleep on her unhappy fortieth birthday and wakes up on her sixteenth birthday. As Alice dips in and out of past and possible future lifetimes, wrestling with big questions and funny situations, Ireland gets to channel teenagers and adults to marvelous effect. Add her welcoming voice and deft pacing, plus Straub's insightful, generous plot, and you have genuinely addictive listening.
Catherine Ho photo courtesy of the narrator; Joniece Abbott-Pratt photo courtesy of the narrator