This year's best mystery and suspense audiobooks demonstrate the wide variety of audio experiences available for listeners in this category. While there is great diversity in theme and approach, all of this year's selections demonstrate the power of audiobooks to engage listeners via narrators whose talents amplify remarkable stories.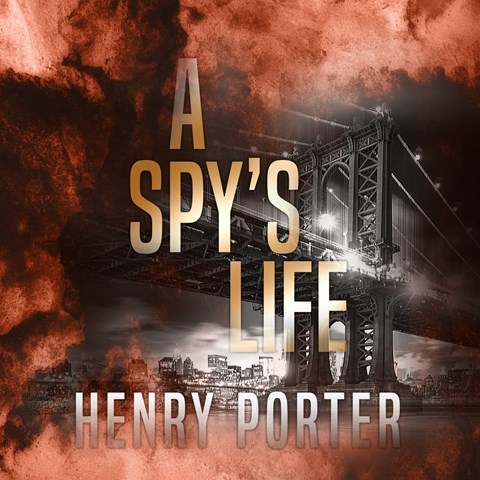 In A SPY'S LIFE by Henry Porter, multi-Earphones Award winner Matthew Lloyd Davies demonstrates his considerable talent with accents to keep listeners engaged in this complex rollercoaster ride of a spy thriller. This is the first book in Porter's Robert Harland series, which was originally published in 2001, and was followed by EMPIRE STATE in 2003, and BRANDENBURG GATE in 2005. Fortunately for audiophiles, all three were released in 2022 as audiobooks, performed by Davies. The story begins with a dramatic plane crash at LaGuardia airport, in which former MI6 spy Robert Harland is the sole survivor. His mission to discover what really caused the crash draws him and listeners back to Harland's former adventures in Eastern Europe. Narrator Davies convincingly introduces the many characters of varying nationalities. He also is very adept at doing female voices. The result is an audiobook that kept me walking those extra miles just to keep listening. Harland, who is portrayed as intelligent, strong, emotionally remote, is a seeker of justice whose history has made him highly suspicious of all.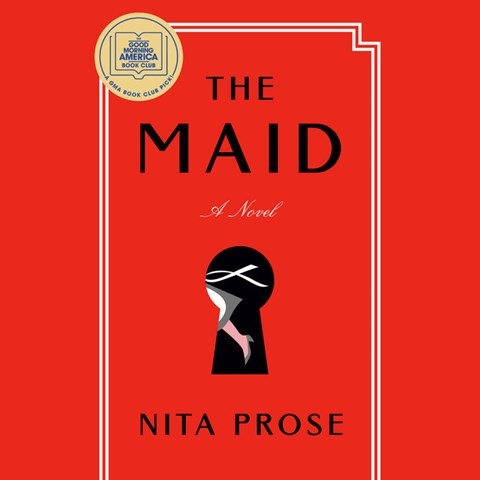 This contrasts completely with the unusual protagonist of Nita Prose's debut novel, THE MAID, performed by Lauren Ambrose. Molly Gray, a maid at the Regency Grand Hotel, struggles with social skills and has learned to cope with the external world by the rules her gran has taught her. She loves being a maid at the hotel. It speaks to her strengths for precision and orderliness. Her neat little world is turned upside down when one of the guests, the wealthy and nasty Charles Black, is found murdered in the hotel suite Molly is assigned to clean. Narrator Ambrose has found a great voice for the atypical amateur sleuth Molly—conveying her rather naïve worldview. The audiobook provides a delightful and refreshing approach to a mystery that hints of Agatha Christie's whodunits. The book has already been optioned for a movie to be produced by English actress Florence Pugh, who will also star in it.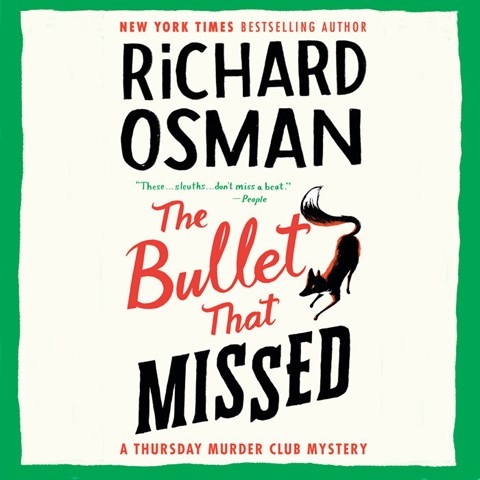 Another title on the list that leans toward humor is Richard Osman's THE BULLET THAT MISSED, narrated by Fiona Shaw. This is the third installment in the Thursday Murder Club series that features four pensioners and their friends getting themselves into all kinds of complications as they work to solve murder cases. These are not your ordinary residents of a senior living community. Elizabeth is a former spy who maintains many of her espionage and survival skills; Ibrahim is a psychologist; Ron, a trade union leader, comes with many contacts in the underworld; and Joyce is, well, Joyce, a sometimes naïve but always well-intentioned former nurse who provides much of the dry comic relief. Irish actress Fiona Shaw is masterful at delivering and differentiating the various characters, whose personalities come through clearly in their inner dialogues and conversations with each other. This charming, engaging, and intelligent series should also be recognized for portraying elders as smart, resourceful, and contributing members of the community. Steven Spielberg optioned the first book in the series—so perhaps we will also get to see the characters come alive on screen.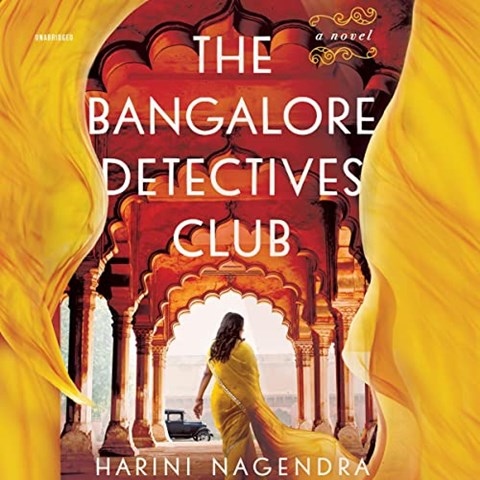 Another compelling protagonist is Kaveri. In 1920s colonial Bangalore, India, she sets out to solve a murder. THE BANGALORE DETECTIVES CLUB, written by Harini Nagendra, is narrated by Golden Voice Soneela Nankani, who effortlessly portrays the many Indian and British characters from all walks of life. This is the first in a cozy series that is also historical fiction. The audiobook provides a rich glimpse into the lives of women in India during this period. Kaveri recently married Rumi, a medical doctor, and relocated to Bangalore. When a murder occurs at a party she and her husband are attending at the Century Club, Kaveri feels compelled to identify the murderer. This insightful, charming mystery will fully engross listeners.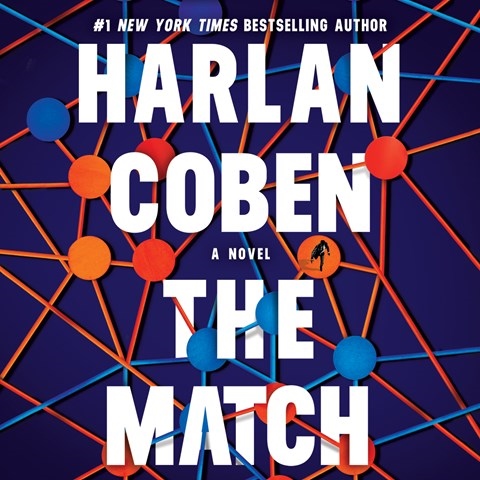 For edge-of-your-seat thrills, listeners can't do better than THE MATCH by Harlan Coben, narrated by multiple Earphones Award winner Steven Weber. This is Book 2 in the Wilde series, in which listeners discover along with the main character what led him to be abandoned as a small child in the woods. Weber is in perfect step with Coben in delivering this fast-paced audiobook that takes listeners through nonstop twists and turns. Listeners will be entertained and engaged from beginning to end.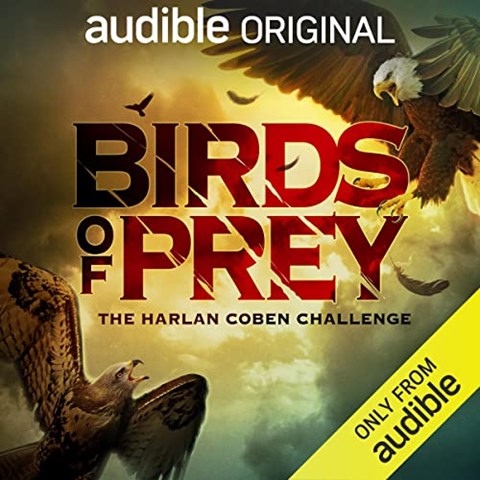 Coben contributes again to our listening enjoyment with BIRDS OF PREY: THE HARLAN COBEN CHALLENGE, read by Lisa Flanagan, Nicky Endres, Fred Berman, MacLeod Andrews, Justis Bolding, Cary Hite, Helen Laser, Amanda Dolan, Dan Bittner, Julia Motyka, and Eunice Wong. Coben challenged eleven fellow mystery-thriller authors to contribute short stories with a theme involving birds of prey. It's a tribute to the creativity of the authors that they each interpreted the theme in their own unique ways—from a variety of encounters with actual birds of prey to a story about a Ford Falcon. Each story is introduced by the author and performed by a narrator beautifully matched to the characters in the story. The collection provides a great way for listeners to hear from their favorite authors and tune into new voices.
Congratulations to all of this year's best mystery and suspense audiobooks!
Matthew Lloyd Davies photo by Ruth Crafer, Soneela Nankani photo by Jody Christopherson