The narrators of this year's Best Science Fiction and Fantasy audiobooks are called upon to give voice to humans, witches, demons, fae, and a variety of robots, and they deliver excellent performances that are sure to delight fans of the genres.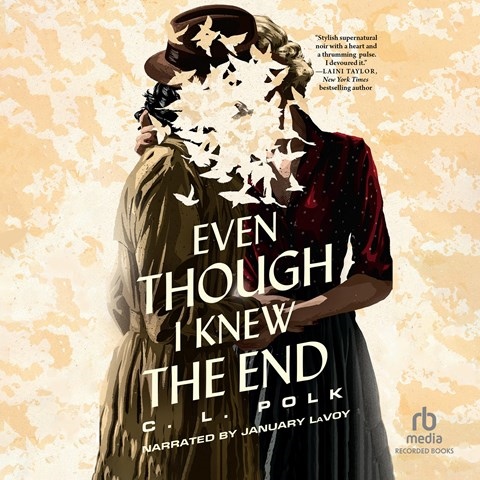 Golden Voice January LaVoy is no stranger to our Best Of lists, and it's no surprise that her remarkable narration of EVEN THOUGH I KNEW THE END makes this year's list. Helen sold her soul to a demon a decade ago, but one last opportunity could reverse that deal and allow her the chance to grow old with the woman she loves. All she has to do is track down the White City Vampire, Chicago's deadliest serial killer. LaVoy embodies a woman full of sardonic wit and flirtation, delivering this sapphic fantasy with the drama of a classic noir. Her easy narration depicts characters with distinct voices, including ferocious demons. This twisting novella combined with LaVoy's immersive narration will leave listeners breathless.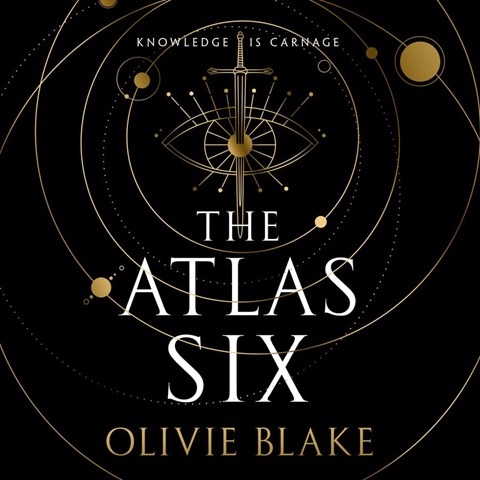 A cast of narrators performs the dark academia fantasy audiobook THE ATLAS SIX. Six of the most talented magicians are chosen every decade to be recruited into the powerful and exclusive Alexandrian Society. But not everyone will be allowed to join, and a fierce competition ensues. Each of the six is narrated by a different narrator, which was the perfect choice for such vivid and distinct characters with complex lives and personalities. Alternating perspectives throughout the competition adds layers to the unfolding mysteries surrounding the society. Particularly notable is Steve West's deep and soothing narration for Callum, David Monteith's upbeat voice and British accent for Tristan, and Caitlin Kelly's youthful and sardonic tone as Libby. Listeners will find it hard to press pause as these six gifted but flawed characters passionately battle, outwit, and betray each other.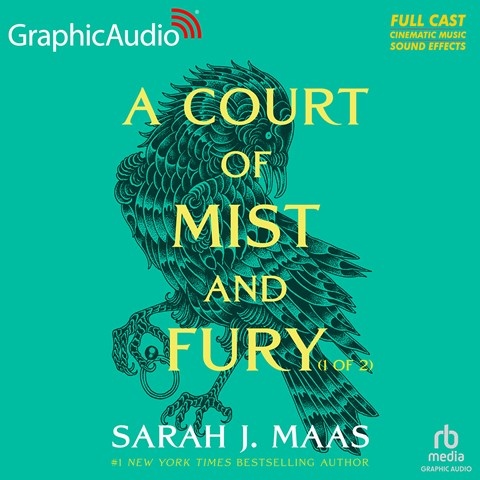 For a truly immersive experience, the magical full cast GraphicAudio adaptation of the Court of Thorns and Roses series does not disappoint. A COURT OF MIST AND FURY captivates listeners with sound effects, emotive music, and a cast of unique voices. Feyre's newly obtained powers come plagued with nightmares from the trauma of saving the Spring Court. She is trapped between upholding her obligation to the charming Lord of the Night Court and the suffocating expectations of being Tamlin's bride-to-be. Melody Muze is the primary narrator, voicing Feyre's emotional range from her paralyzing fears to her steely resolve. Anthony Palmini's voice for Rhysand is commanding and fierce but also sultry. Henry W. Kramer voices Tamlin's developing instability with intensifying passion as his manipulations unfold.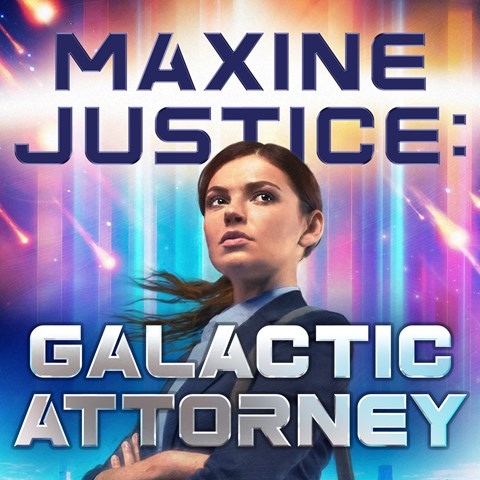 Aimee Lilly's narration for MAXINE JUSTICE: GALACTIC ATTORNEY is a laugh-out-loud delight. This whimsical audiobook is part science fiction, part legal thriller that grips listeners from the first spoken sentence. Cash-strapped Max is a lawyer without significance, so when aliens ask her to represent them in a deal that could heal all humanity, she jumps at the opportunity. Suddenly famous, Max balances interstellar conspiracies with avoiding assassins sent by medical companies. Lilly perfectly captures Max's dry humor and feisty personality along with a large cast of characters that include sinister nonhumans, robot judges, an AI counselor, and even a cell phone, enlivening personalities and captivating listeners.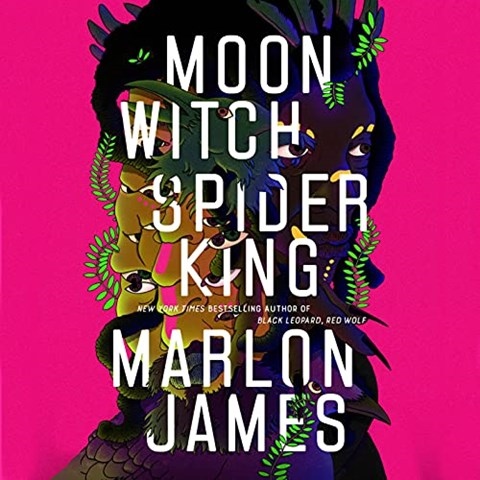 Golden Voice narrator Bahni Turpin always brings a fantastic performance, and her narration for the second book in the Dark Star Trilogy, MOON WITCH, SPIDER KING, is no exception. Beginning decades before the events of the first book, BLACK LEOPARD, RED WOLF, this one details the life of Sogolon, the Moon Witch, through a story that develops the events of its predecessor rather than advancing its plot. Turpin's narration perfectly compliments this rich, lyrical fantasy with measured rhythm that enriches the prose. With a wide range of tones and cadences, high-pitched whines, guttural growls, and several accents, Turpin adds dimensions to a complicated story and will leave listeners with a lingering emotional response.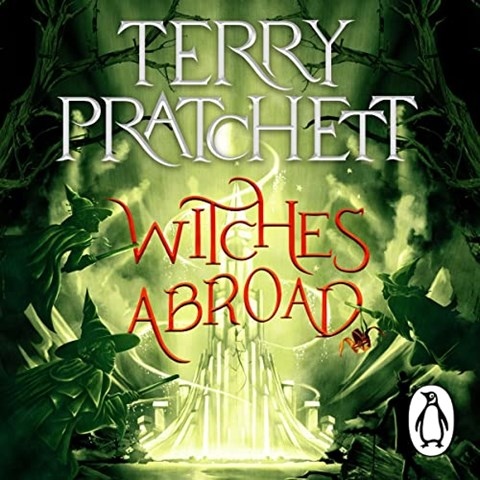 Voiced primarily by Indira Varma, WITCHES ABROAD is an uproarious fantasy adventure. When Death comes for Desiderata, her wand and role as fairy godmother passes to young Magrat, who's magical skill is limited to turning things into pumpkins. A powerful witch will stop at nothing to ensure a proper ending for Magrat's new charge despite the dangers to the entire kingdom, and Varma captures her youthful exasperation with gusto. Magrat teams up with two other godmothers for help—the gently voiced Nanny Ogg and the curmudgeonly Granny Weatherwax. Occasional footnotes are voiced by Bill Nighy, with Peter Serafinowicz candidly voicing Death. It's an audiobook full of fairy-tale delight, and listeners won't want to miss this entry into the popular Discworld series.
January LaVoy photo by Todd Cerveri, Bahni Turpin photo by Linda Posnick