Celebrities are the name of the game this month—memoirs from Harvey Fierstein and Hannah Gadsby, a middle-grade novel from John Cho, and a mystery from Dolly Parton herself are among our most anticipated audiobooks for March.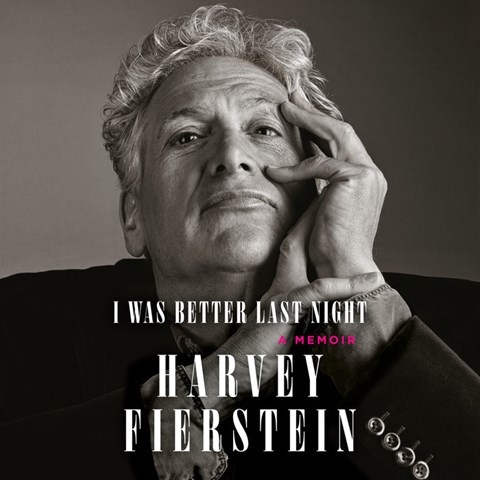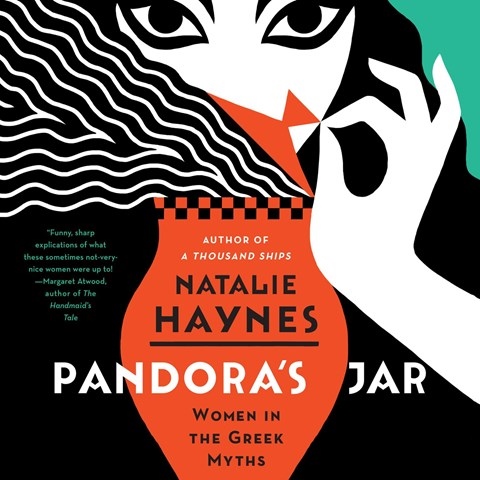 I WAS BETTER LAST NIGHT: A Memoir
by Harvey Fierstein, read by the author
Random House Audio
Release date: March 1
Of course Harvey Fierstein would have to narrate his own memoir—who else could replicate that signature voice?
PANDORA'S JAR: Women in the Greek Myths
by Natalie Haynes, read by the author
Harper Audio
Release date: March 29
Haynes (A THOUSAND SHIPS) takes a closer look at the villainized and victimized women of Greek myth, from Medusa to Helen.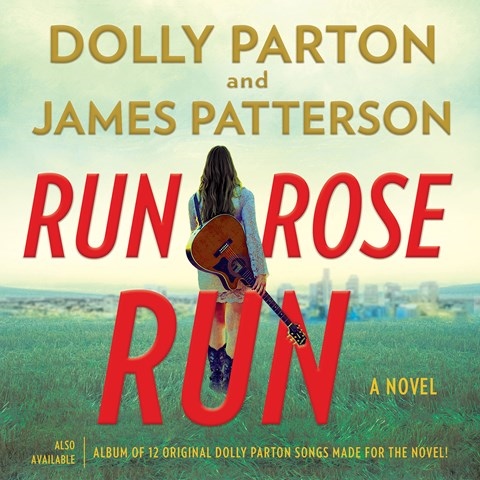 RUN, ROSE, RUN
by Dolly Parton, James Patterson, read by Dolly Parton, Kelsea Ballerini, James Fouhey, Kevin T. Collins, Peter Ganim, Ella Turenne, Emily Woo Zeller, Soneela Nankani, Luis Moreno, Ronald Peet, Robert Petkoff
Hachette Audio
Release date: March 7
Let's hope more than a little of Dolly's magic infuses this thriller about a young country singer running from her past.
THE KAIJU PRESERVATION SOCIETY
by John Scalzi, read by Wil Wheaton
Audible, Inc.
Release date: March 15
A worldwide pandemic, an Earth in an alternate universe where giant Godzilla-like creatures thrive, and a doorway between the two . . . what could go wrong?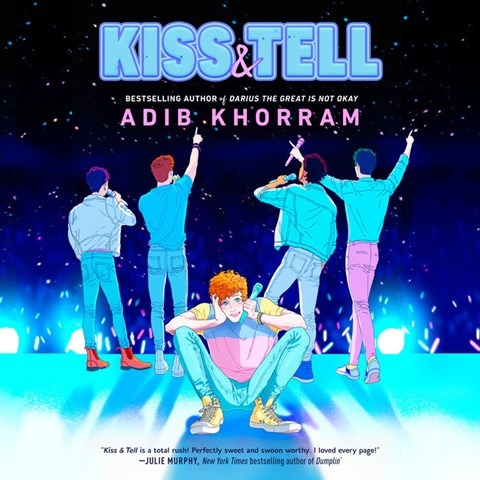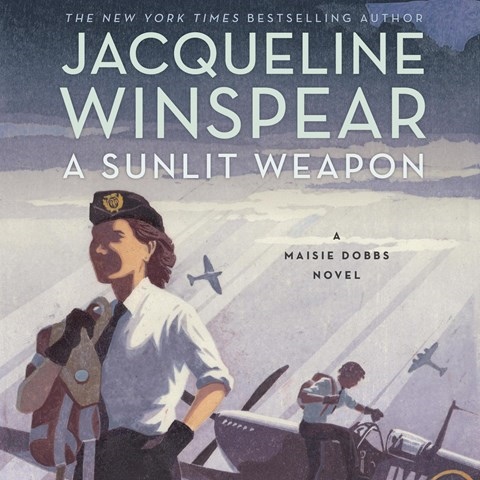 KISS & TELL
by Adib Khorram, read by Pete Cross, Fajer Al-Kaisi, Hannah Choi, Shimali De Silva, Mehr Dudeja, Michael Levi Harris, Huy Nguyen, Eileen Noonan, Lee Osorio, Javier Prusky, André Santana, Elaine Wang
Listening Library, Ages 14+
Release date: March 22
From the author of DARIUS THE GREAT IS NOT OKAY, a YA novel about a member of a big-name boy band navigating fame, the public eye, and his queer identity.
A SUNLIT WEAPON
by Jacquline Winspear, read by Orlagh Cassidy
Harper Audio
Release date: March 22
In Maisie Dobbs's seventeenth outing, she finds herself responsible for the safety of none other than first lady Eleanor Roosevelt.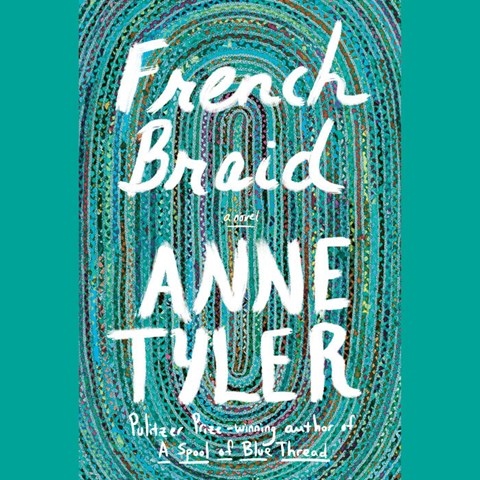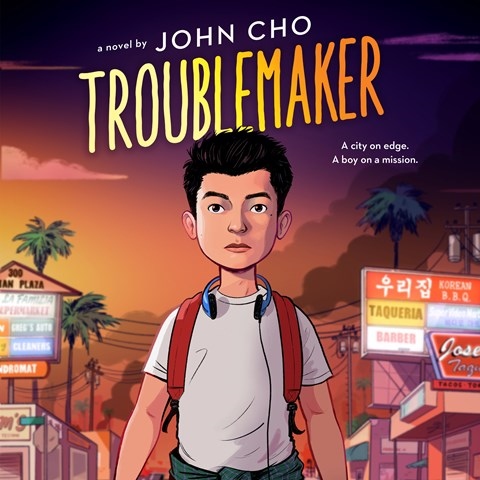 FRENCH BRAID
by Anne Tyler, read by Kimberly Farr
Random House Audio
Release date: March 22
Go back to Baltimore with this family saga from Tyler.
TROUBLEMAKER
by John Cho, read by the author
Hachette Audio, Ages 8+
Release date: March 22
Actor John Cho's middle-grade novel explores the 1992 L.A. riots from the perspective of 12-year-old Korean American Jordan.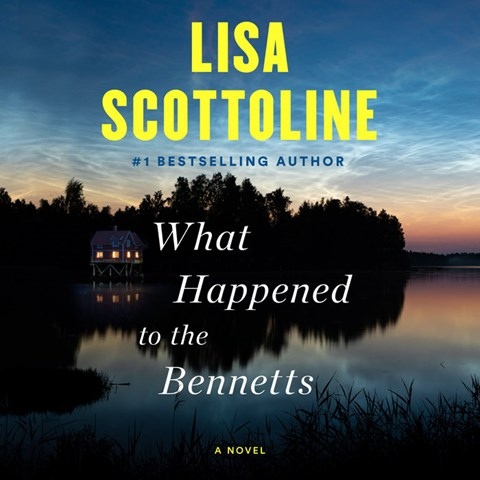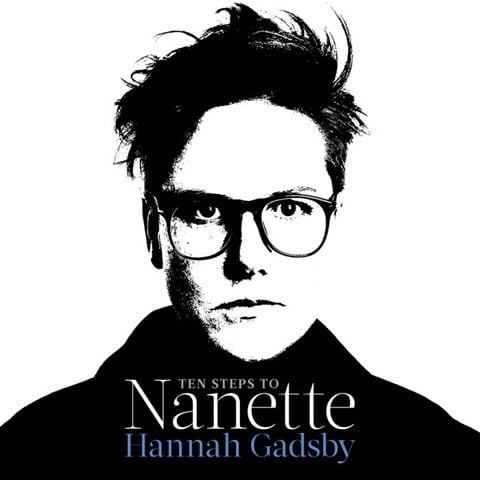 WHAT HAPPENED TO THE BENNETTS
by Lisa Scottolini, read by Edoardo Ballerini
Penguin Audio
Release date: March 29
Golden Voice Edoardo Ballerini narrates this thriller in which a family is forced into witness protection.
TEN STEPS TO NANETTE: A Memoir Situation
by Hannah Gadsby, read by the author
Random House Audio
Release date: March 29
Comedian Gadsby reflects on her own background and the events that led to her viral stand-up show "Nanette."