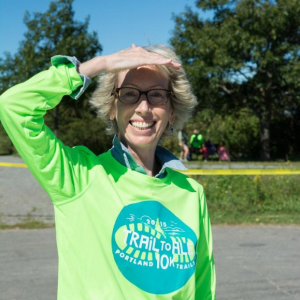 Over the years as a Contributing Editor for AudioFile Magazine, I have heard and reviewed about a gazillion audiobooks and interviewed fewer, but still many, authors and narrators. I've enjoyed it all, including the constant agony of writing a brief, thorough, informative, and fair review about each listening experience, and such challenges as questioning author/narrator Scott Simon as he collected his kids from school and interviewing two narrator couples simultaneously on Skype video (Kate Reading/Michael Kramer and Marguerite Gavin/Lloyd James – it worked fabulously).
So, now I'm ready to blog. The topic will, of course, be audiobooks and listening recommendations. Other than that, I've set myself no subject limitations except that I will have heard the book, the author, or the narrator before. And that I have something to say. Which I will. Actually, my husband hopes that by blogging about audiobooks I might actually spend less time talking about them.
When I'm not writing for AudioFile, I write essays, articles, and books (one published, two in progress); knit inexpertly; and volunteer as a gardener and a trail-builder. You can find my writing at my website. And you can find me at this spot twice a month, beginning next week. Upcoming topics include armchair travel, time-travel (I must really want to get away), and listening to a funny audiobook to get you through the tough times.